White Hotel on São Miguel Island by Quiet Studios.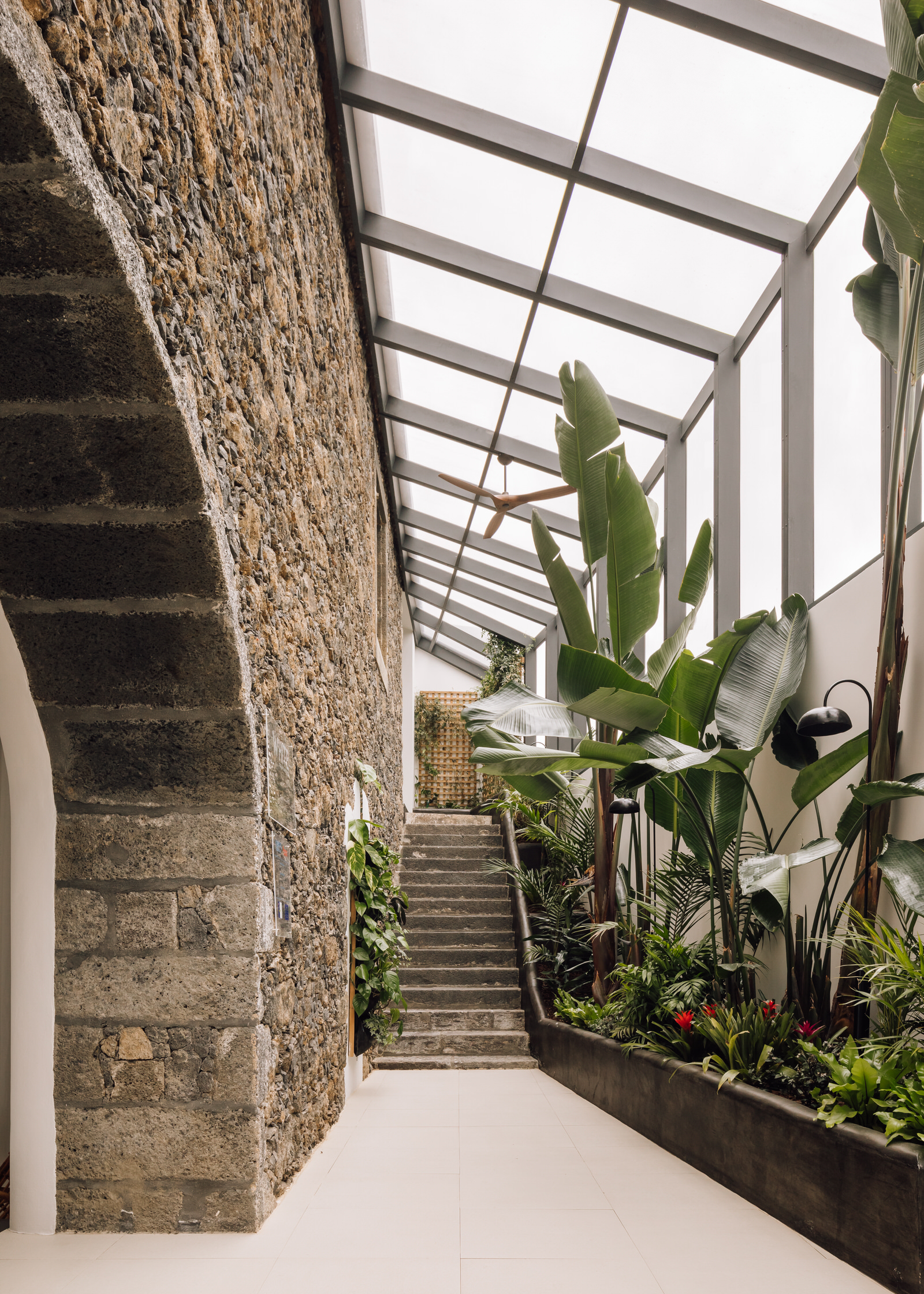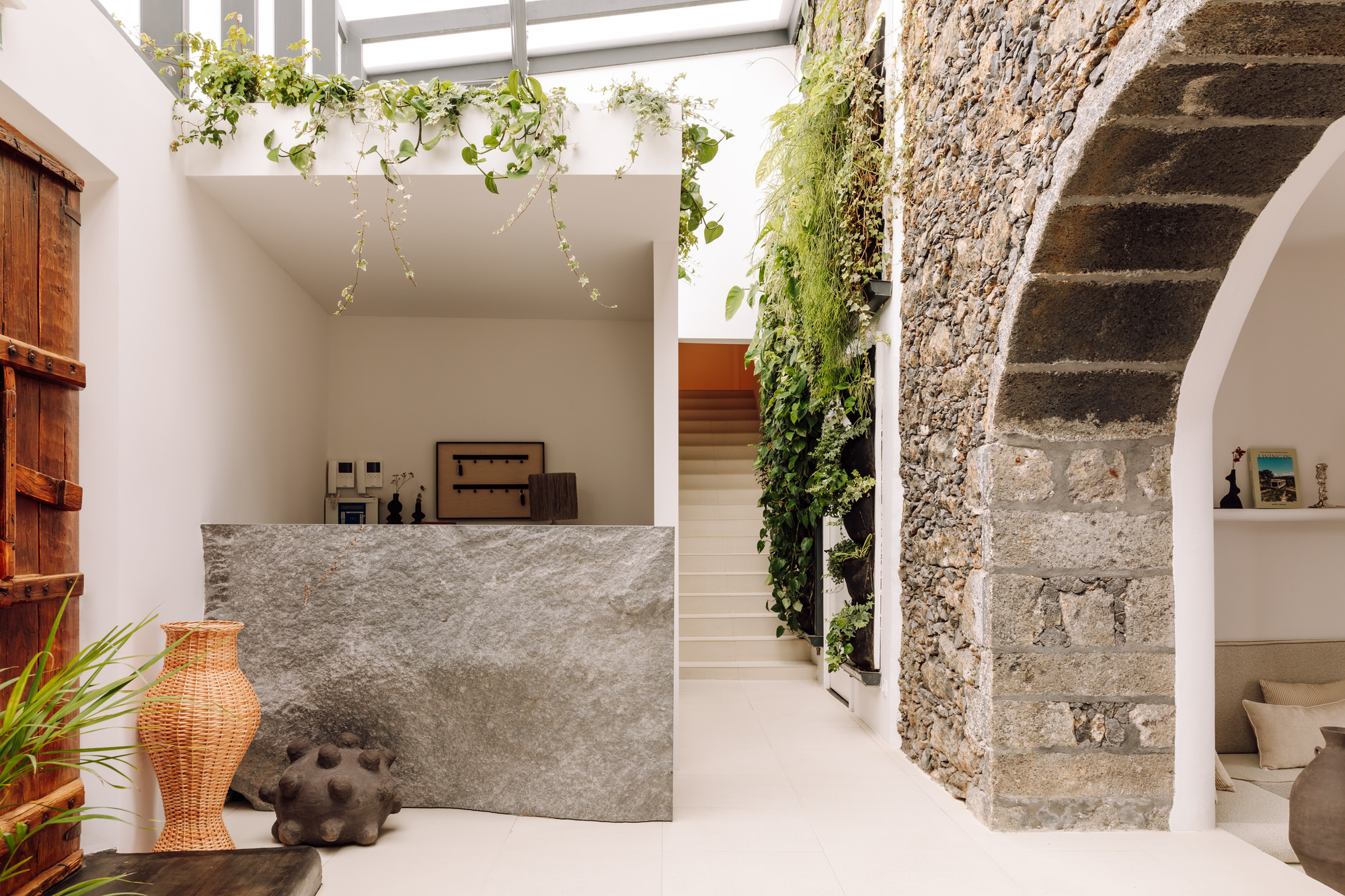 Leaning over the Atlantic Ocean in São Miguel, where the colours of the sea blend with the horizon, sits White—a boutique hotel in Portugal's Azores. Originally an old summer house on the island's South coast, Catarina and João Reis opened its doors in 2017 with nine suites and a luxe villa, all atop a volcanic cliff 15 metres above sea level.
The hotel has undergone a recent revamp led by Spanish interior designer Daniela Francheschini of Quiet Studios. Her primary source of inspiration? The island. "One of the most important things for a hotel such as this one is the feeling of place. Guests want to feel they're in the Azores," she says.
Since the hotel sits on top of a basalt cliff, Daniela decided to harness this relationship, playing with volcanic tones of charcoal to accentuate the white hues "as there is no light without darkness or white without black", she explains.
The Unique Suites retain many of the building's original elements including the stone arches that frame the ceiling of the old wine cellar.
Basalt stone walls preserved here in one of the Unique suites bathrooms.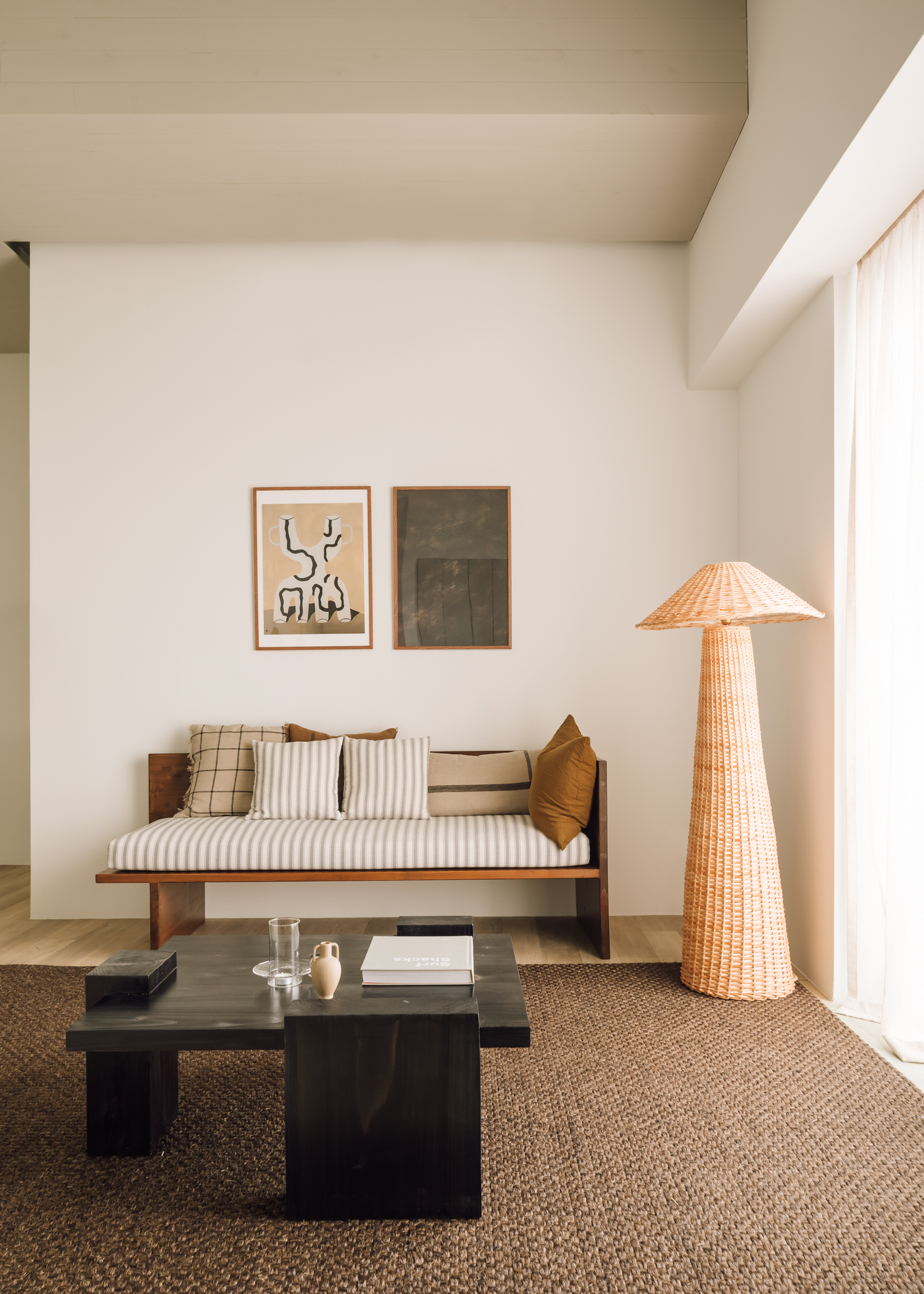 Daniela Franceschini developed a design that is an eclectic blend of both old and new, with several pieces produced following traditional techniques. This is the case with the ceramics in the rooms and the common areas, as well as the furniture, designed specifically for the project and produced locally with cryptomeria, a tree that is cultivated in the Azores after being introduced there for wood production.
Each room is unique and different from one another. Built where the manor house once stood, The Unique Suites preserved many of the building's original elements, such as the walls made of basalt stone, the stone arches that frame the ceiling of the old wine cellar, and the old kitchen's fireplace.
Ceramic coral pieces, designed by Franceschini, decorate the walls. "They are part of the natural palette of the Azores. Once in a while, a coral reflects what happens in the Azorean landscape", which the designer recreated here as colourful dots sprinkled on a green and black backdrop.
At the restaurant one colour prevails—the tables, the shelves, the bar counter, the curtains, everything is painted in white, except for the colourful pinches of ceramics. In contrast, the reception features a 3,000kg volcanic rock counter and an indoor garden that leads guests to the first floor parallel to an impressive stone wall — another reminiscence of the former manor.
---
[Images courtesy of Quiet Studios. Photography by Francisco Nogueira.]