2023 planners: The most stylish diaries for next year
It's hard to believe that next year's diaries have already hit shelves – honestly, where has this year gone? From pretty and floral to simple and monochrome, there's a stylish '23 diary to suit every taste.
Typo personalised 2023 A5 weekly diary: This pretty, retro inspired floral emblazoned diary can be personalised with your name in rose gold, gold, silver or blind embossing. $21.99.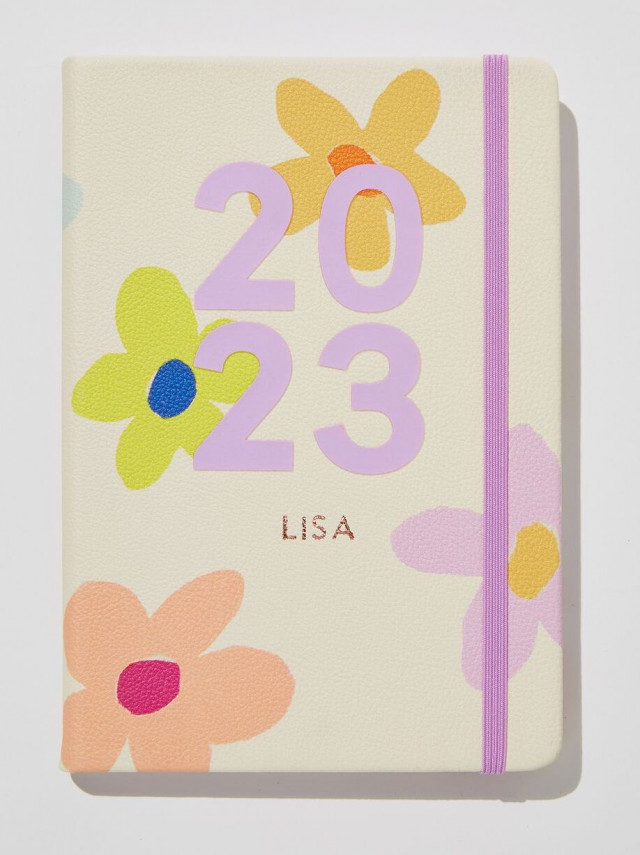 Emma Kate Co. 2023 signature weekly planner in lilac: Available with or without personalised monogramming, this portable diary is slightly shorter and wider than A5 to accommodate the brand's signature vertical layout. It's available in a variety of on-trend colours including this gorgeous lilac shade. $59.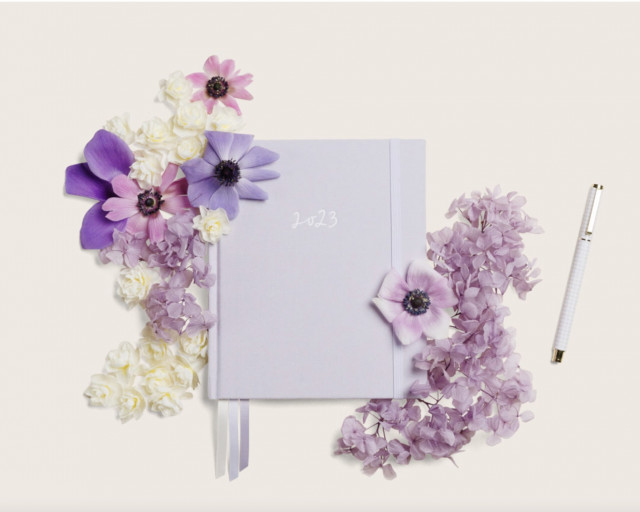 Bespoke Letterpress 2023 'day to a page' linen bound planner: Featuring gold foil on the cover and in the book plate as well as gold gilded edges and three satin ribbon markers this diary is a rather luxe way to stay organised. $49.95.
Saint Belford Curation 2023 daily planner: This all-in-one diary blends everyday tasks with self-care, mindfulness, habits and goals. The brand's mission is to create tools and resources that empower people to prioritise their wellbeing. $59.95.
Fox & Fallow Good Vibes 2023 planner: This of-the-moment diary features gold foil edges and a handy document pocket at the back as well as an astrology guide, a space to set your weekly intentions, a gratitude section and a place for monthly mantras. $44.95.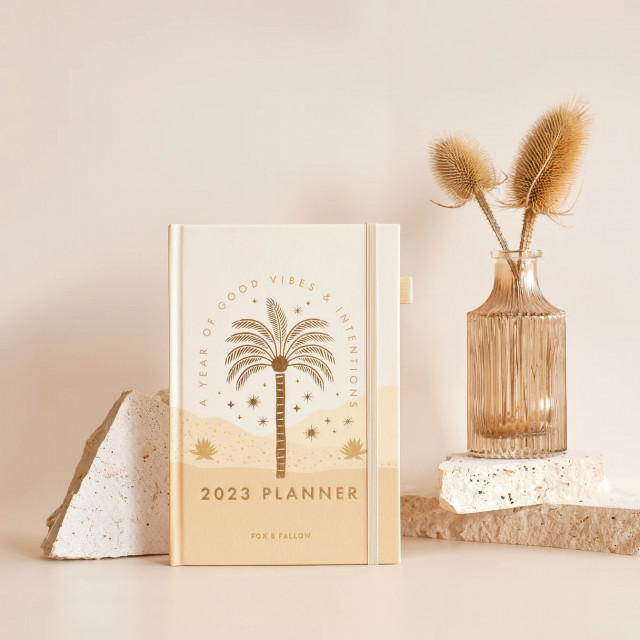 The Somewhere Co. Starburst 2023 hardcover agenda: Along with the usual yearly, monthly and weekly spreads, this agenda features quote pages, yearly and monthly budget trackers and goal setting pages as well as a handy elastic book band enclosure. But mostly we love the fun front cover design. $49.95.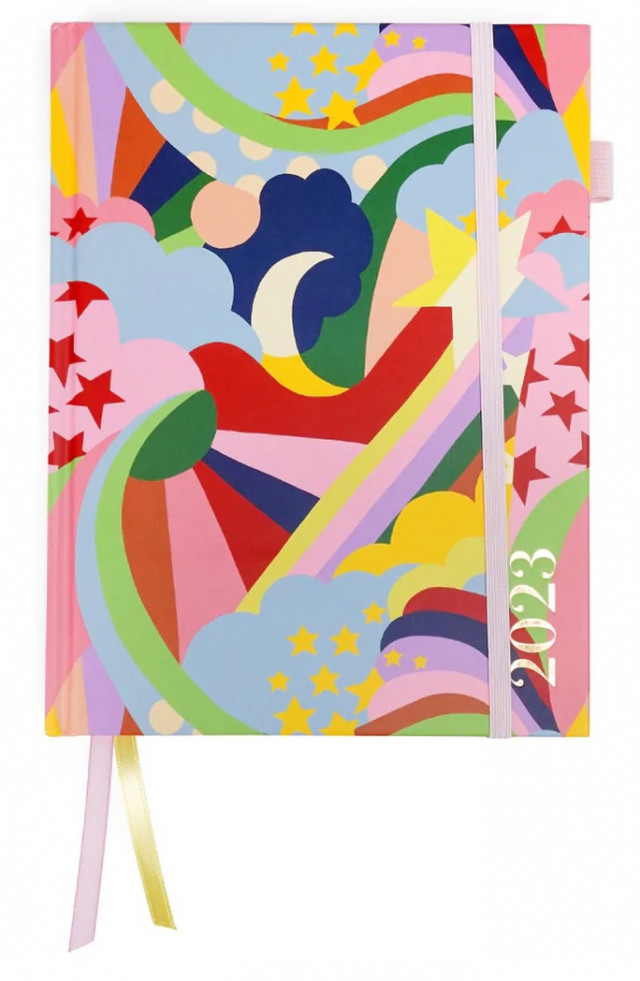 Amelia Lane life designer desktop daily planner (dahlia): At 1kg, this weighty planner is best suited to staying in the office rather than being carried around but it's full or practical things like an hourly schedule from 6am-10pm, a long to-do list, a notes and vision board section as well as sections for meal tracking, budgeting and goals. $79.95.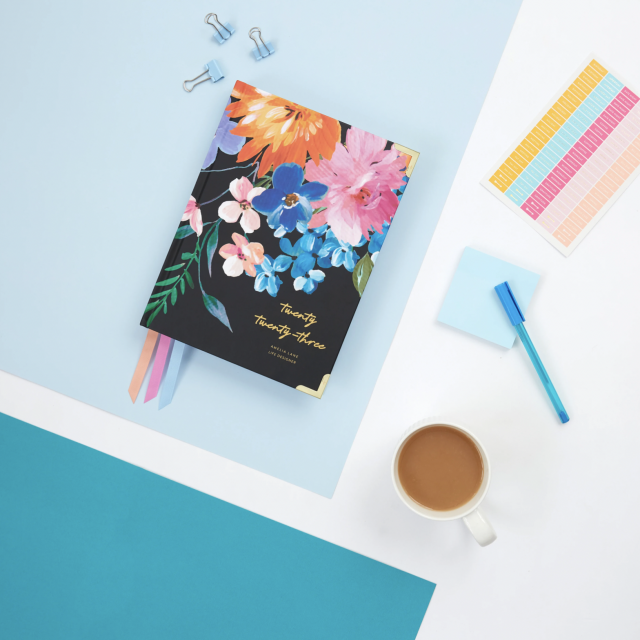 Castle & Things 2023 diary: Designed by one of our faves, in collaboration with Write To Me, this linen printed hard cover planner features two ribbon markers, a monthly planner, week-to-week spread and planner sticker sheet. $49.95.
kikki.K Assembly daily diary A5 2023 rose quartz: Encased in a removable PVC jacket cover, this diary features all the usual suspects as well as some extras such as a page marker with space to set three goals for the year and a cute sticker selection. $49.99.
Tiny Me Family Diary: With space to customise and include six family members' names, as well as the ability to add a photo to the cover, this planner is perfect for personalisation lovers. From $30.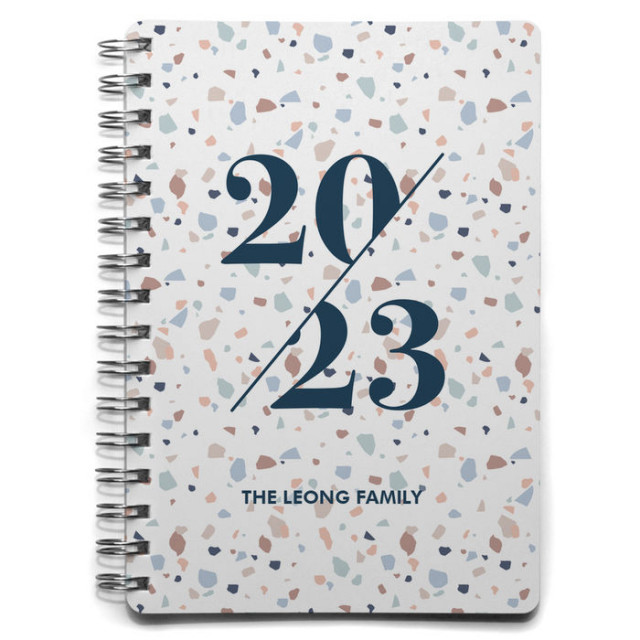 Dulux latest: 2023 colour forecast reflects a post-pandemic shift
Just as skirt lengths and lipstick sales can be indexed to the social and political landscape, so to can interior…
The most popular Facebook groups for interiors and reno addicts
If you're a renovation or interiors enthusiast, it has never been easier to connect with like-minded individuals. Online design communities…