70s Come Alive in this 40-square-metre Madrid Apartment by Puntofilipino.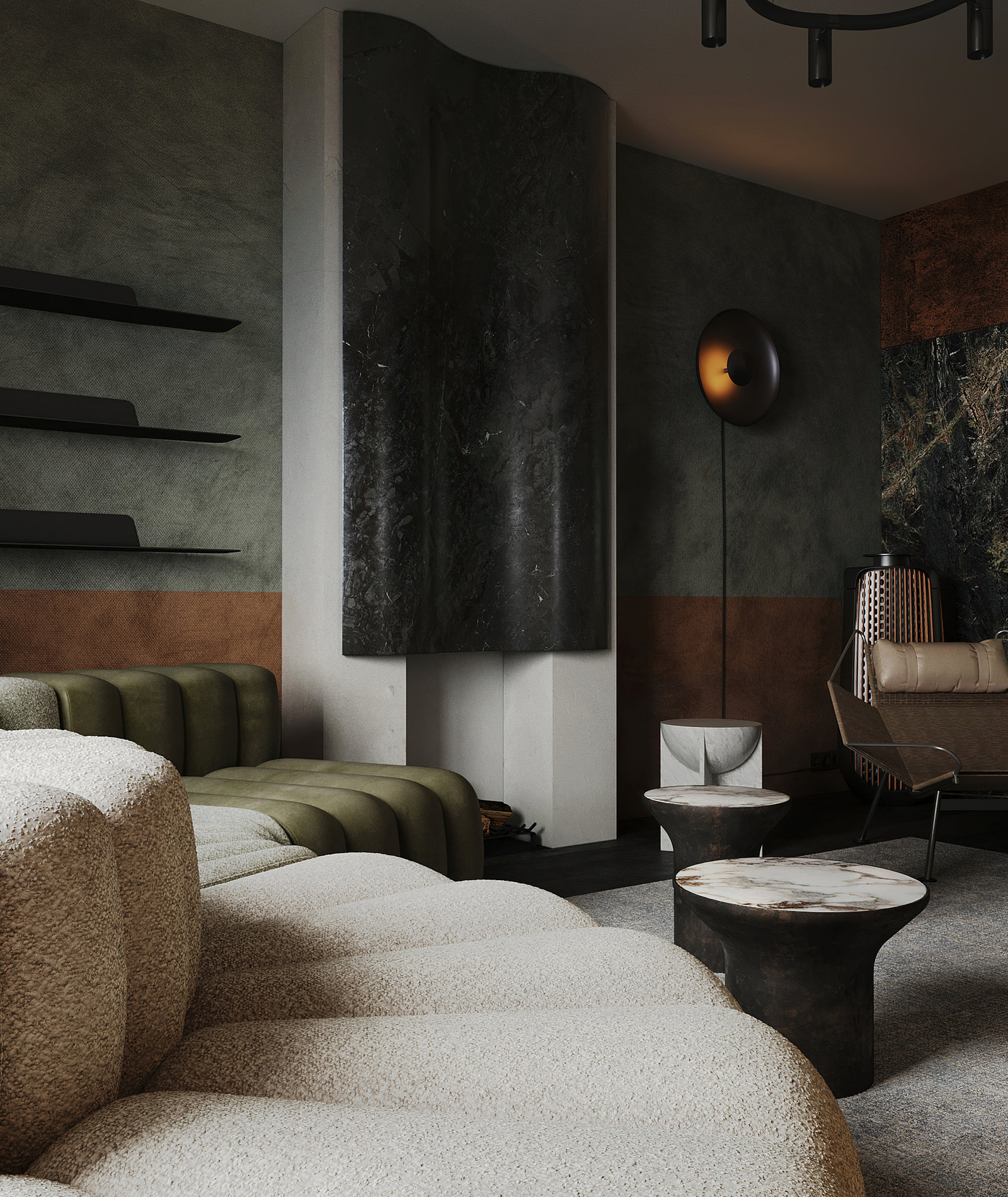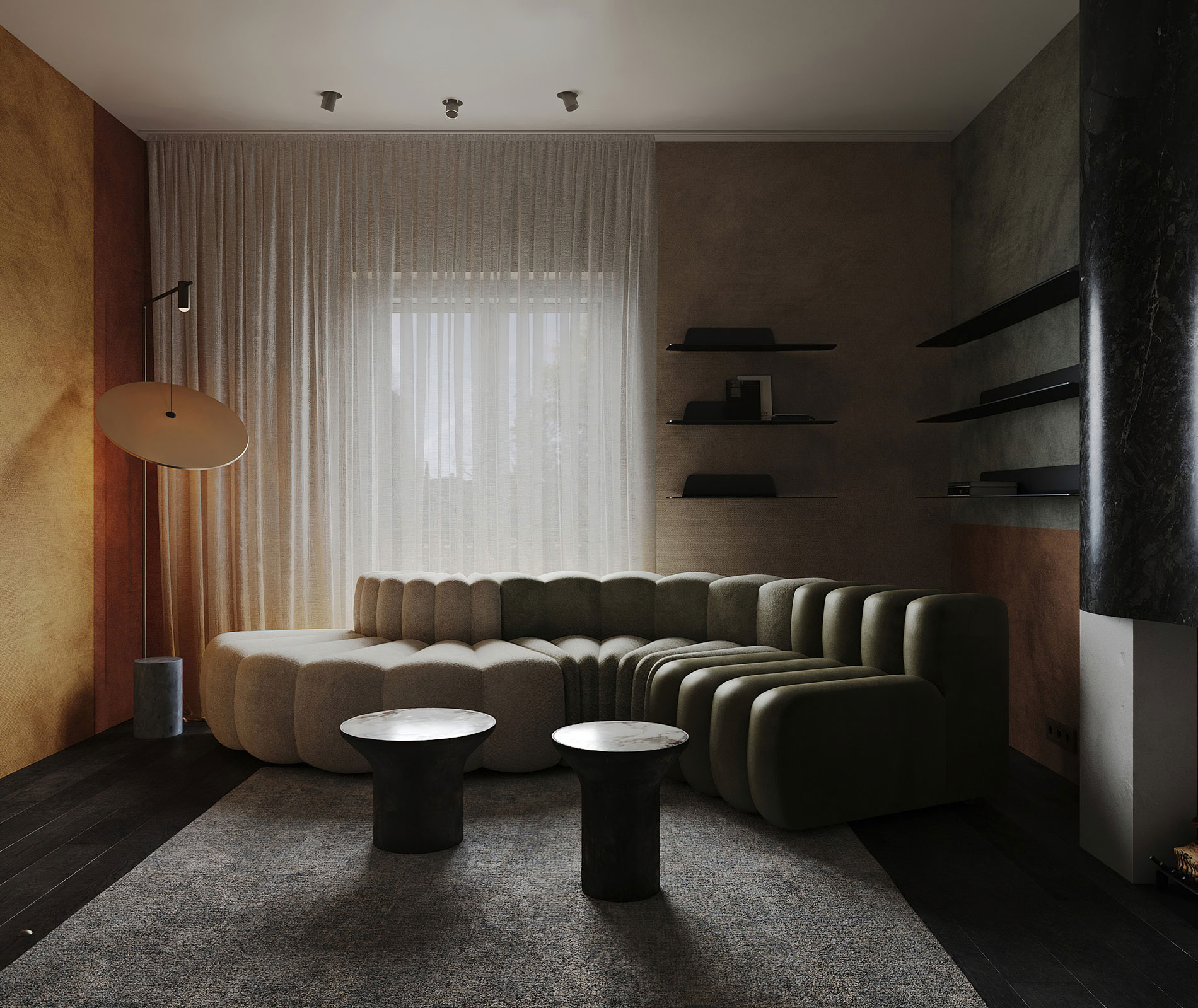 Gema Gutiérrez of Madrid-based interior design studio Puntofilipino is a firm believer that size doesn't matter—particularly when it comes to design. And her latest project, a 40-square-metre apartment in the Spanish capital, is proof. Designed like a little jewel box, the home is an alchemy of air and light, tangible and intangible, unfolding like an artwork one breath at a time.
The interior is unpredictable—just when you think you've got it, well…you haven't. Take the daring fabrics that sit alongside sophisticated finishes or the gold-veined marble that contrasts the muted wooden flooring. Or even the futuristic chimney that serves as a sculptural counterpoint to the traditional fireplace. Everything has an equal and opposite.
Even and especially with a footprint so small, the home has distinct zones, yet no doors—a feat Gema achieved by using clever accents to demarcate spaces. Between the living room and bedroom, for example, she installed Kvadrat curtains, while the bedroom gained a tiny office corner with the addition of a JFK table by Norr11, inspired by a classic Danish design owned by President John F. Kennedy in the 1960s (bonus: each drawer has a small textured knob, a nod to the old Jaguar radio buttons).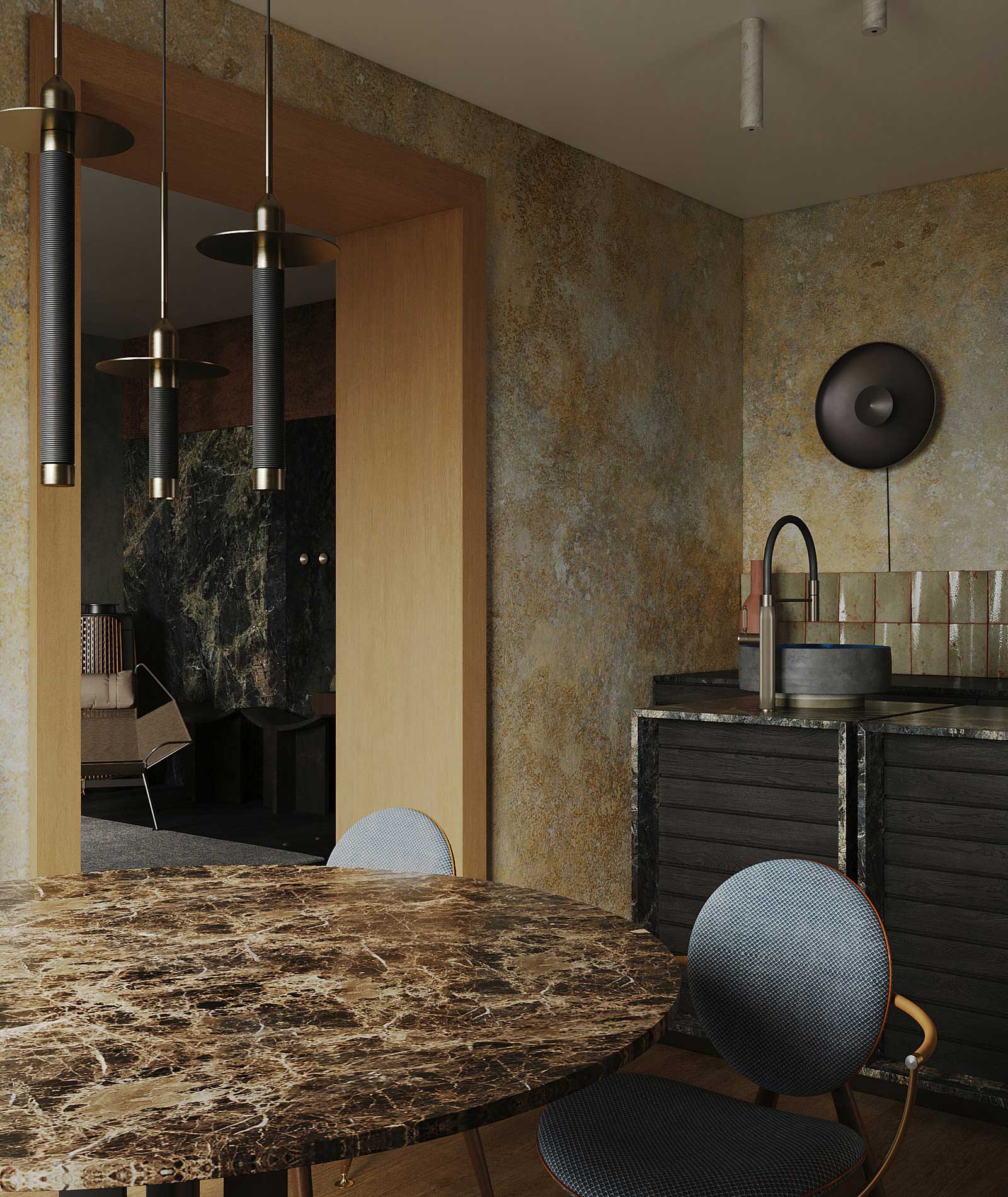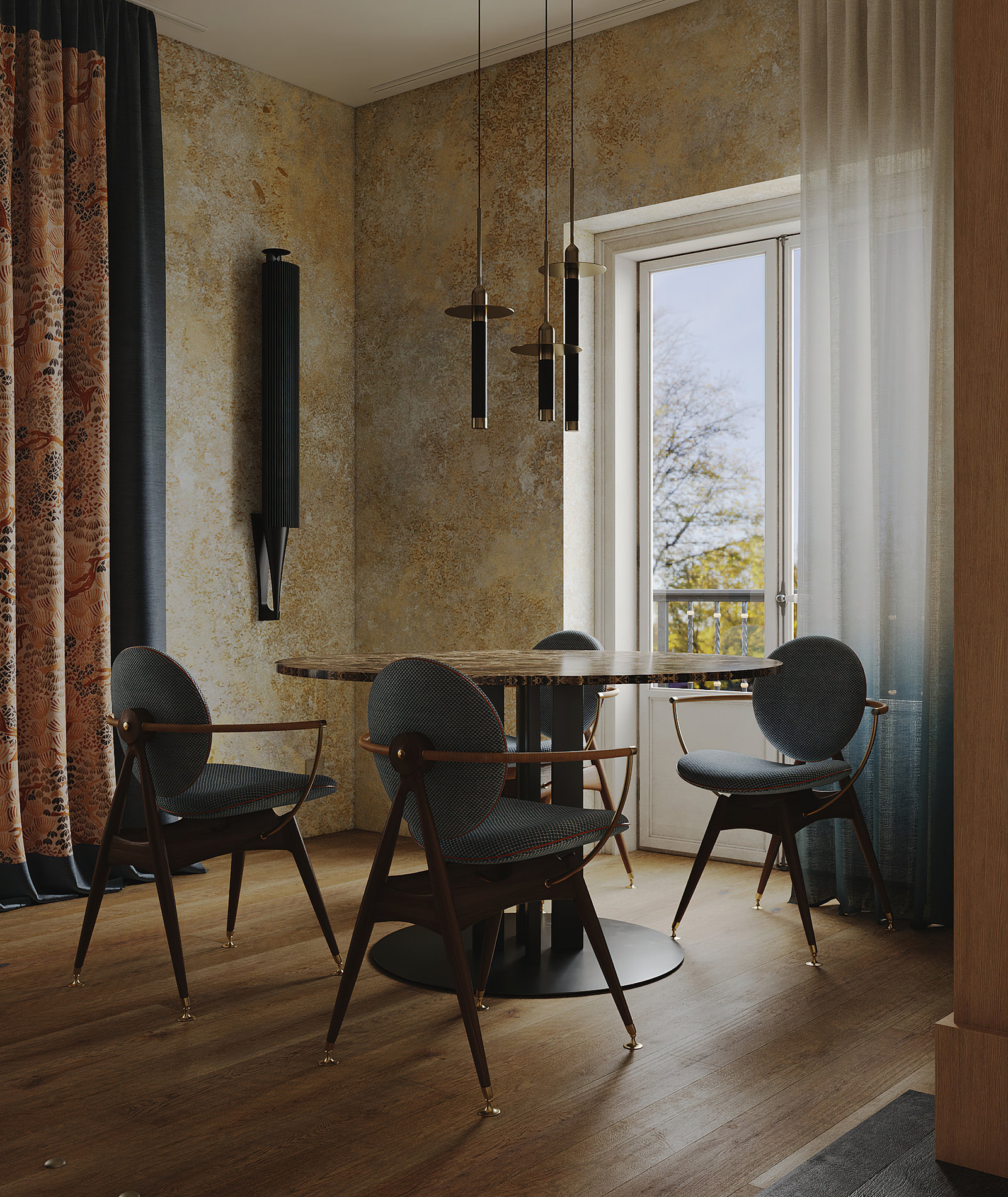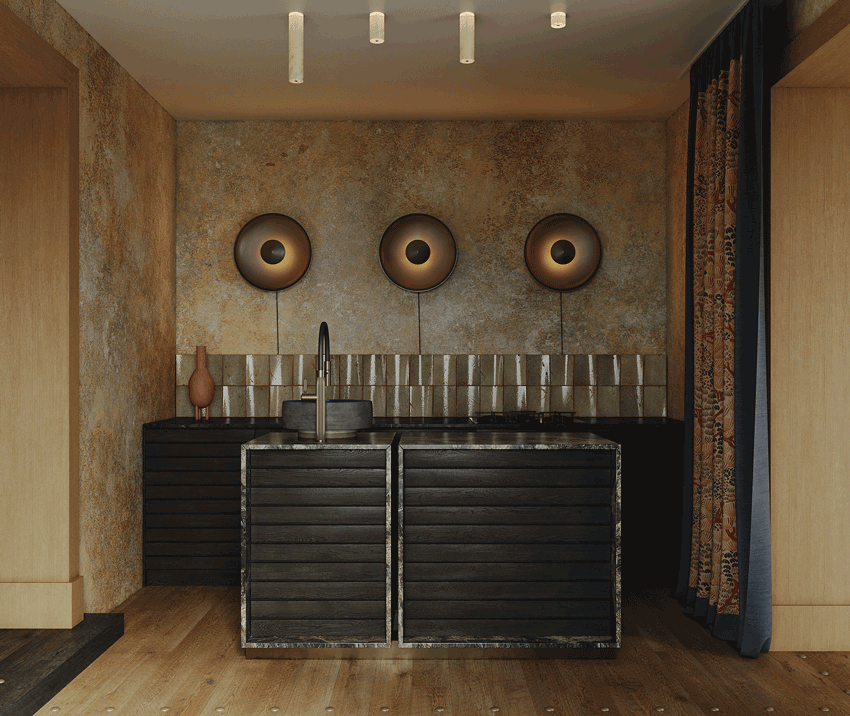 The 70s come alive in the living room, a rectangular space whose undisputed crown jewel is the undulating Studio1 modular sofa by Norr11. Upholstered in ecru bouclé and olive green leather, it's a mellow sun-catcher strategically situated by the window.
Nearby, two-tone ceramic tiles by Ecoclay grace the walls, while a set of Calacatta marble Trumpet tables by 101 Copenhagen serve as understated centrepieces. As for the Normann Copenhagen wall shelves, what better way to optimise storage without compromising on style?
Like the living room, the dining room and kitchen are dark and moody in spirit. A Scala table in natural stone, designed by Simon Legald for Normann Copenhagen, takes centre stage, its earth tones and ochre veining echoing the texture of the walls. Above it, BELL P leather skirt pendant lamps by One A cast golden haloes over the Stygian setting.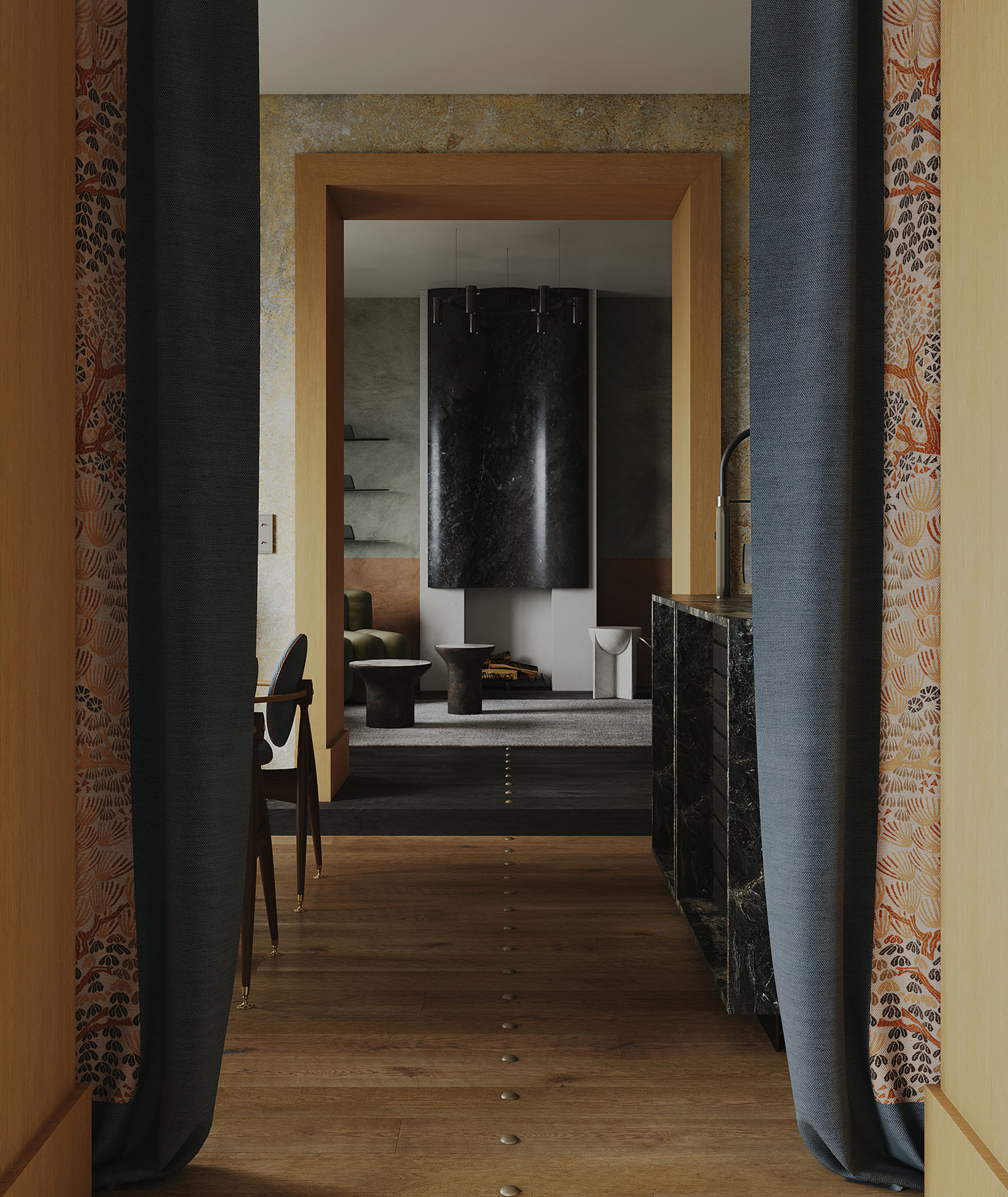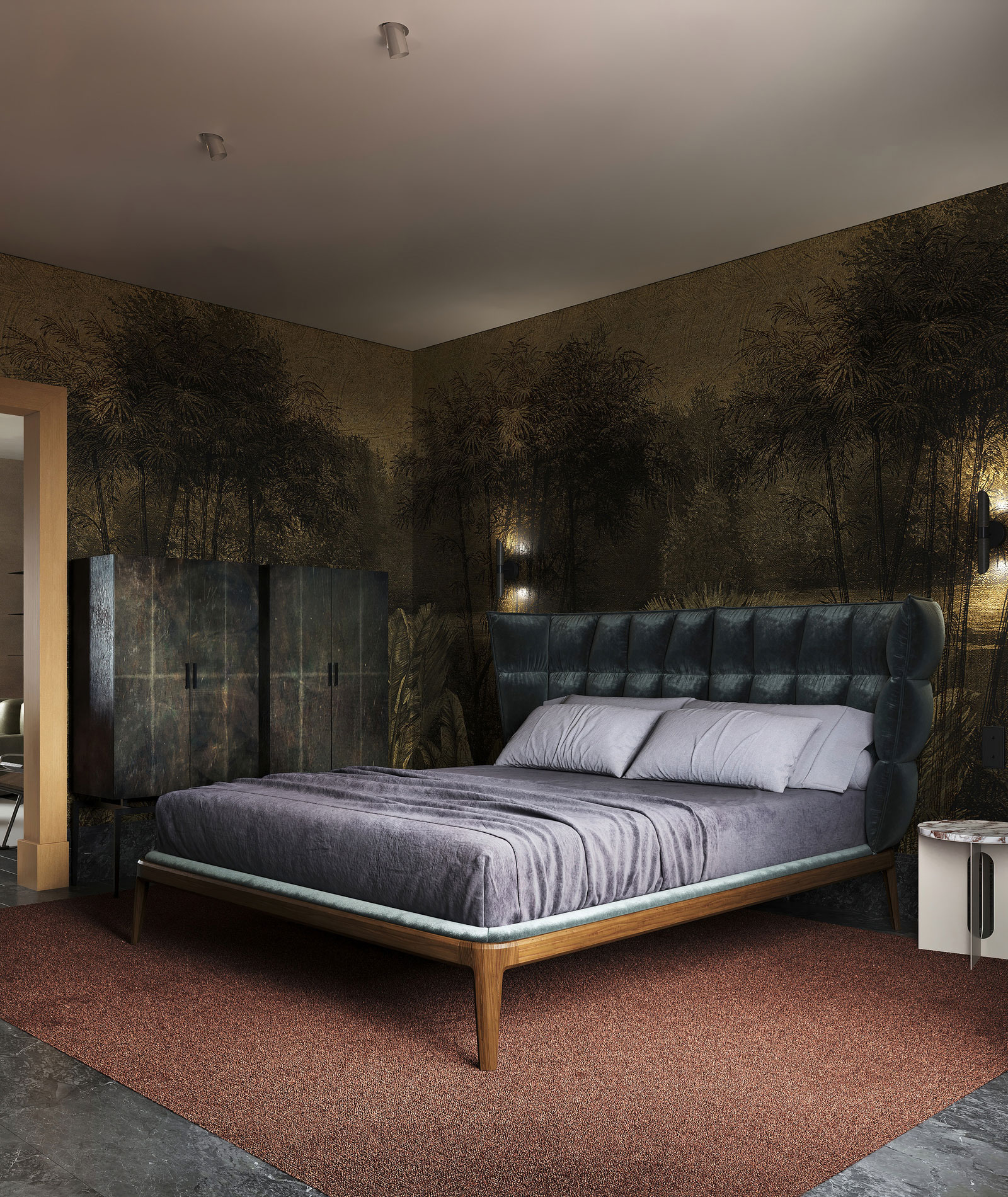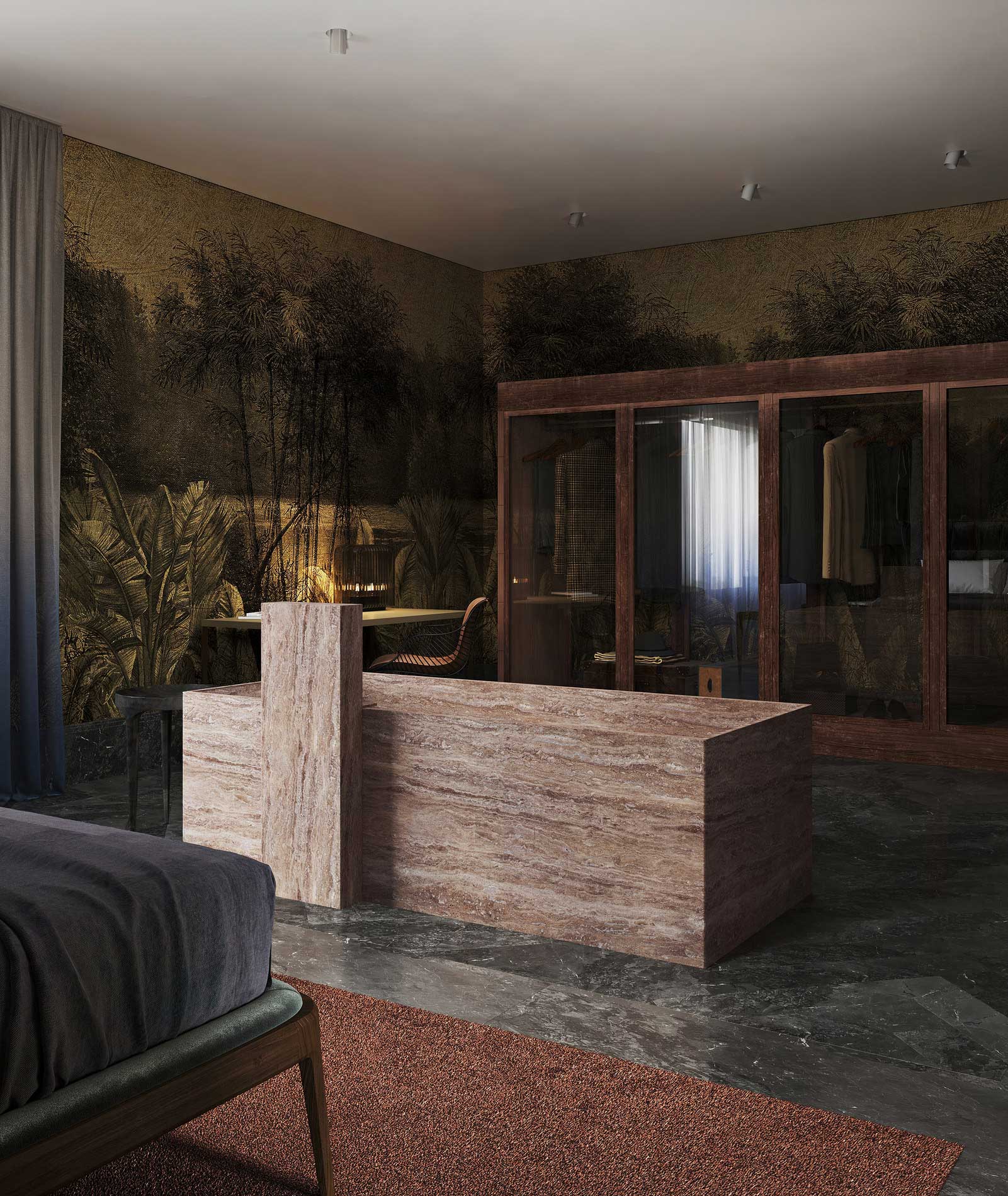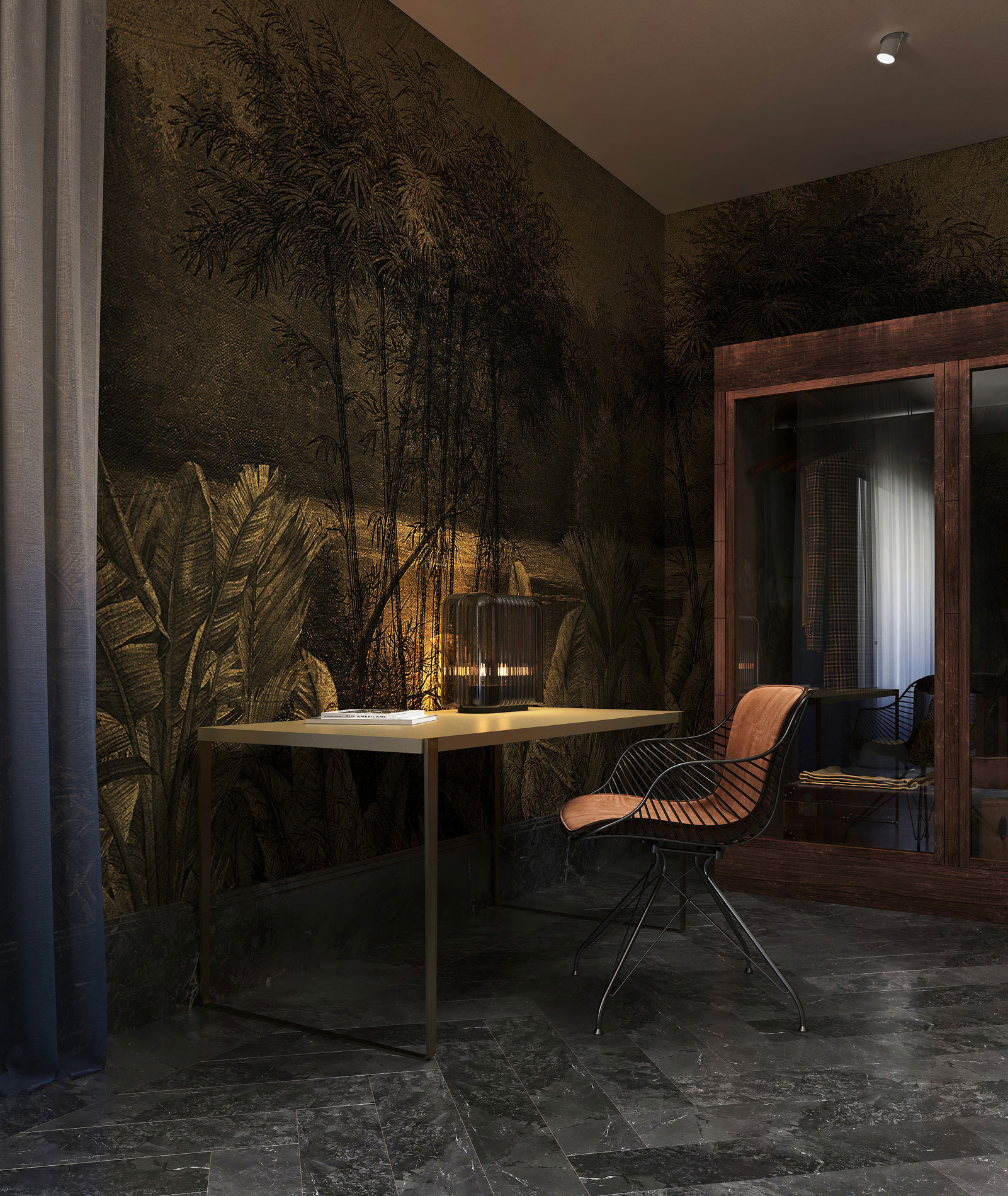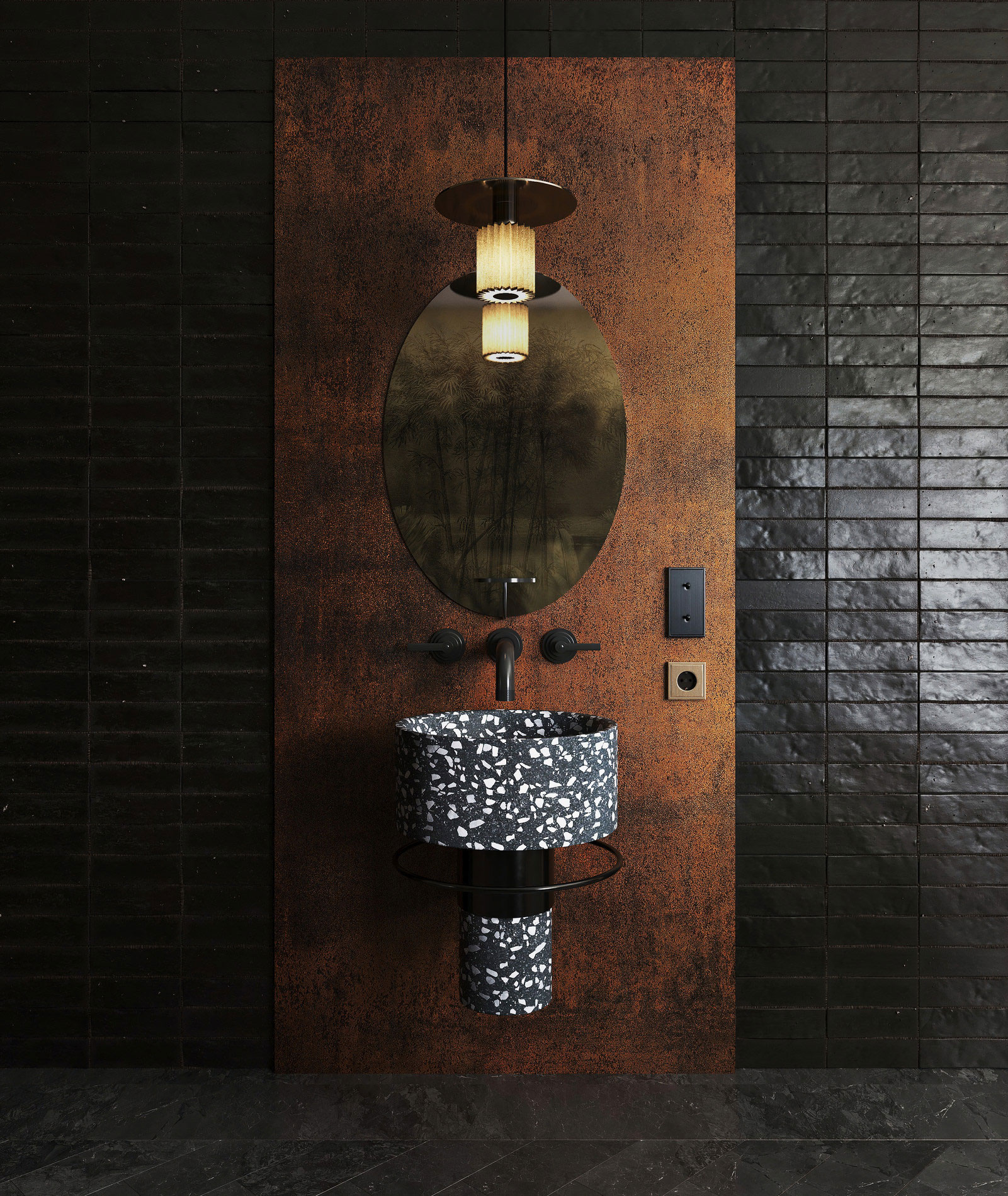 The home presents one curiosity after another, as evidenced by the PP225 armchair—an original Hans J. Wegner design since edited by PP Møbler—perched casually by the fireplace. With a stainless steel structure, a seat made up of 240 metres of natural rope, and a neck cushion upholstered in sheepskin leather, it doffs its hat to modernist greats including Le Corbusier, Mies van der Rohe and Marcel Breuer, while still managing to stay relevant—and supremely comfortable.
With so much to do and see, the apartment feels larger than 40 square metres—proving that a sized-down area doesn't have to mean sized-down style. For Gema, all it took was a masterstroke in considered design.
Only one question remains—is this real life or is this just (rendered) fantasy?
---
[Images courtesy of Puntofilipino.]