A playful approach to colour in a kitchen design
Laminex's latest collaboration with Studio Doherty really shows what can be achieved when you think aside the box with colour and texture and we're loving it. The partnership seeks to inspire, bring joy, and showcase the endless design possibilities when crafting a space with Laminex products.
Melbourne based Studio Doherty are renowned for crafting contemporary interiors which reflect and honour the diversity, vitality, and eclecticism of Australia's rich architectural heritage. The team have a bold and daring approach using colour and materiality.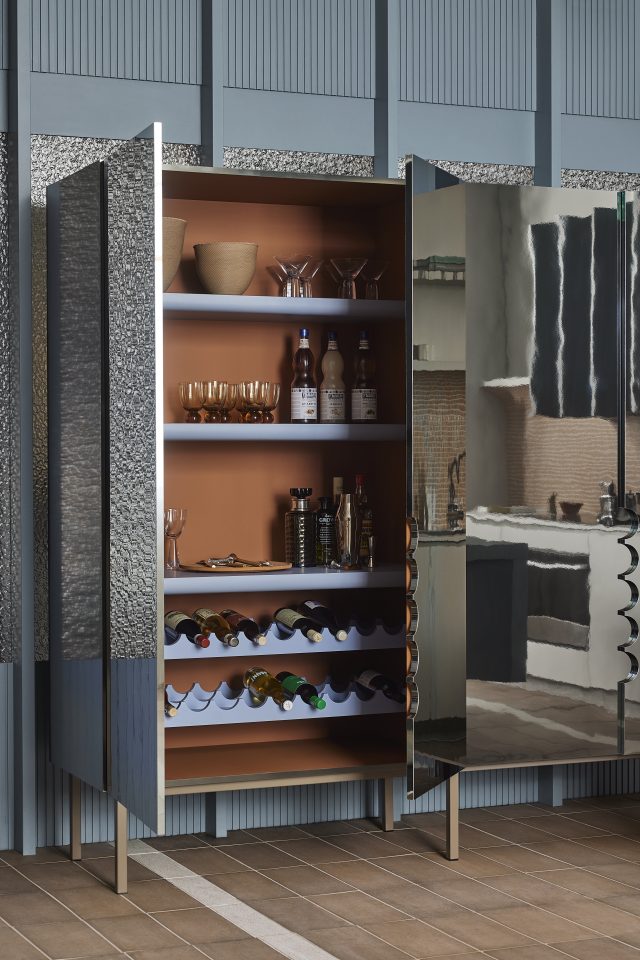 "Our brief for Studio Doherty was to explore new applications and design possibilities when working with Laminex products, as well as using colour and texture in exciting and innovative ways," says Sacha Leagh-Murray, general manager of sales and marketing.
Scoop is a larger kitchen designed for families and those willing to experiment with their space. A series of furniture and textural elements provide a seamless kitchen experience with a characterful palette of warm, earthy, and refreshing tones.
"Studio Doherty are known for their vibrant style and fearlessness when it comes to incorporating bold colour and texture, and so with their unique design approach and our incredible range of laminates, we knew it would make for a perfect match. The kitchen is an inspiring example of Laminex's constant pursuit of high quality products and aesthetic appeal."
An expansive kitchen island in a muted blue hue takes centre stage with a rectilinear profile at one end to signal the preparation area, juxtaposed by a sinuous curve at the opposing end, presenting a space for a breakfast bench or a conversation pit-stop. Sitting beyond, shades of off-white and terracotta, complemented by textural stone, align the cooking bench. While Scoop exudes creative flare, the everyday practicalities and operational necessities of a working kitchen are retained, demonstrating how Laminex cabinetry can be used in various ways.
Director Mardi Doherty says: "We wanted to push the playfulness of the kitchen while maintaining the necessary functionality of a modern kitchen. Our main goal was to showcase how Laminex cabinetry can be used in exciting, new ways."
The Laminex portfolio showcases a selection of premium, Australian-made laminate finishes, such as AbsoluteMatte, which have been intertwined with the extensive range of new and old colours from the Laminex Colour Collection. The collaboration showcases how these products can be used in an array of small and large environments and how unique colour combinations can work harmoniously to create your ideal space.
For more information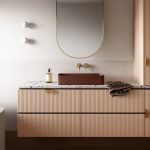 Laminex introduce new profiled door and drawer fronts
Laminex have extended their innovative Surround by Laminex decorative wall panels with a new collection you can use on your…