Architect's Brisbane home unique take on traditional Queenslander
Inspired by the features of a typical Queenslander, this family home flips the tradition. While most Queenslander homes are weatherboard with battens underneath, this Brisbane abode sports the complete opposite. "The house has battens on the upper level to protect the home from the sun and provide extra privacy, whilst the weatherboard lower level now sits on a darker base below," says architect and owner Tim Stewart.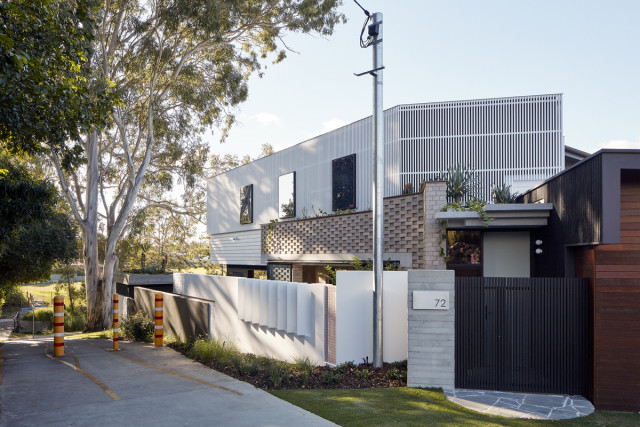 Home to Tim, his wife Sarah and their four children, the original single storey home was built around five years ago and expanded recently when the family outgrew it. "We added this renovation to gain much needed space. From the outside, the external screen acts to tie the old and new together by presenting a new façade to both," says Tim of the home that sits on just 400 square metres.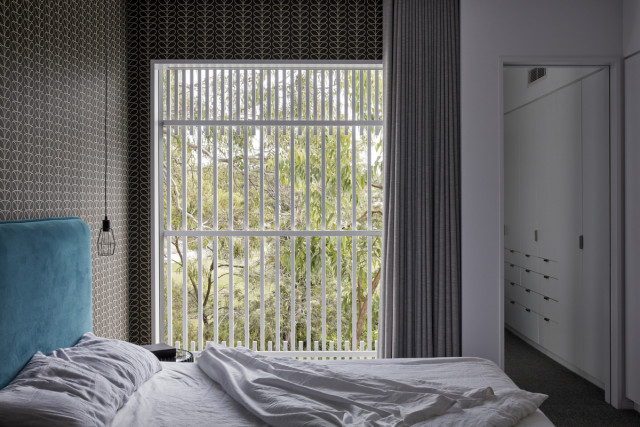 From the outset, the renovation had a fairly simple design brief that included plenty of space for everyone, a robust set of materials and a laidback feel. Tongue and groove flooring, wall and ceiling cladding, burnished concrete floors and a terrazzo kitchen island bench are all highlights of the home. "The materials give the home a warm but casual family feel," says Tim.
Lovely furniture features throughout include one of the Tim's favourite items – a dining table designed by South Australia's Timberwolf Design. "It's beautiful quality, Australian made and was brilliant value."
The living room connects seamlessly with the backyard courtesy of stacked glass doors while crazy paving, landscaping and a lap pool complete the scene. "The biggest splurge was the custom steel fabricated pool fence which was much more expensive than glass but it's so much more elegant and functional," says Tim.
The home is adjacent to a bike path and the public edges of the park and bike path influenced the layout of the home.  "The living, dining and kitchen area is a gathering space that can interact with neighbours and the community. As a completed entity, the home gives beyond the family and out to the surrounding neighbourhood."
Photographer: Christopher Frederick Jones
For more on Tim Stewart Architects
This renovated Queenslander is giving us all the feels
You know you're looking at something special when a property has its own name. 'Pen Y Llechwedd' is a stately…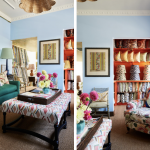 Anna Spiro opens beautiful new Brisbane interiors store
Interior designer Anna Spiro has just opened her much anticipated Spiro Store in New Farm, Brisbane. Housed in a beautiful…