Best Australian sites to shop vintage and antiques online
Interior designer and stylist Kathryn Bamford opens her little black book to share her top websites for scoring antique pieces at all budgets.
Gone are the days of filling your home with mass produced pieces. While it may be convenient, it's time to stop your space looking like everyone else's! There is truly something unique and special about a space with vintage pieces that tell a story.
There seems to be a notion that vintage pieces are investment pieces and that often means expensive. But I am here to tell you it's not always the case. And you're only one click away! Over the years, I've discovered a few gems where you'll find a mix of downright bargains to vintage investment pieces.
Rachel Donath
Rachel's eye is brilliant! A great for resource for unique vintage French, Italian and Spanish pieces and we may as well mention just how great her own designed pieces are! Swoon!
2. Curated Spaces
A team of vintage hunters from around Australia source unique pieces for Curated Spaces and you will truly get a mix here. No era or style is off limits, whether it's Mid Century, Australian or Italian. You'll even find vintage Ikea. Yes really!
3. Facebook Marketplace
This just might be my favourite place to shop vintage. From deceased estates to people moving and clearing out their goodies, there are so so many bargain to be had like this beauty of a lamp I picked up for $20 and the vintage sideboard for $100! Bargains, right?!
There's so much goodness on there! So much so my husband has imposed a Marketplace ban as I was bringing so much home! Ha! So I now share my finds on my Instagram as a community service.
4. Cleo Collects
Cleo founder Bronte Taton-Boulet brings a European touch to her vintage wares, available online and through her Subiaco showroom. Growing up in a French household in Paris influenced an interest in unique antique and vintage pieces and an appreciation for the stories they told. Bronte has strong connections in Europe and can source exactly what you are after!
5. Etsy
Traditionally I only used Etsy to buy handmade or personalised gifts, but there is so much more to it! If you head to the site's vintage section and select the furniture category, you can browse by room or simply search for the vintage homeware you are after. I love this 1950s vintage French stool for $195!
6. Piazza Piazza
Think 70's and 90's pieces and even more! Based in Melbourne and shipping Australia wide, it's a great marketplace for quality vintage pieces from all over the world. To keep up with the latest weekly drops, sign up for their newsletter. This gorgeous lamp was only $495!
7. CCSS
Founded by Melbourne based Clare & Sonam while sourcing vintage pieces and decorating their Collingwood warehouse apartment. If you're after a statement lamp, this is your site!
8. The Lord Vintage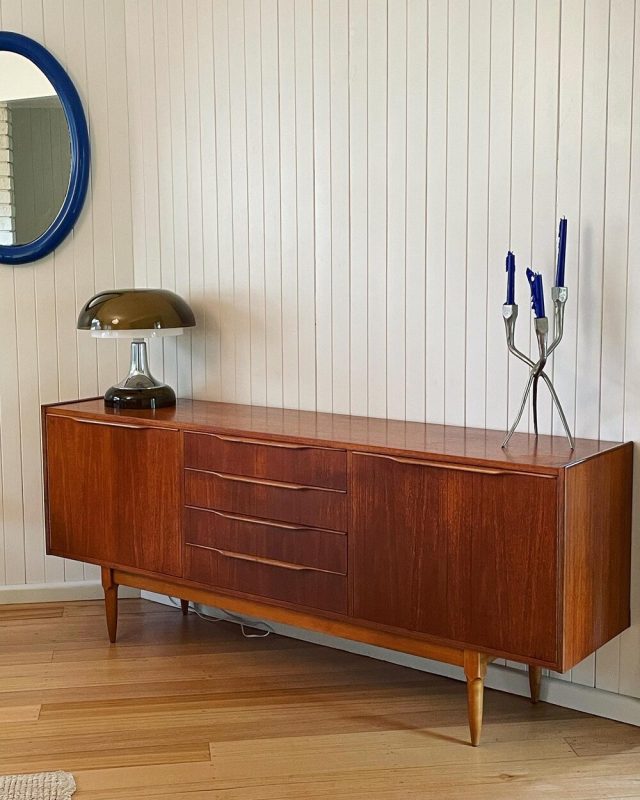 If you're after mid century pieces for your lounge room, The Lord Vintage is your one stop shop. It really is a true treasure trove of Mid Century pieces!
9.East Wing Studios
With a focus on French, Italian and European designers that evoke a sense of luxury and effortless style, their pieces truly are globally selected. A go-to for vintage homewares and wall sconces like you've never seen before. Prices include Australia-wide postage.
10. Mood Objects
Can we just take a moment to appreciate the circular cane detail on this armchair! Based in Brunswick East, Melbourne's Mood Objects have the best selection of vintage couches and chairs. Shop online or pop in store to see the latest drops.
What are YOUR favourite vintage stores?
– Kathryn Bamford is a regular contributor, certified interiors addict and degree-qualified interior designer & stylist. You can follow her projects and adventures and see the Marketplace finds her husband won't let her buy, on Instagram.