Casa Verde in Mexico City by Chloé Mason Gray.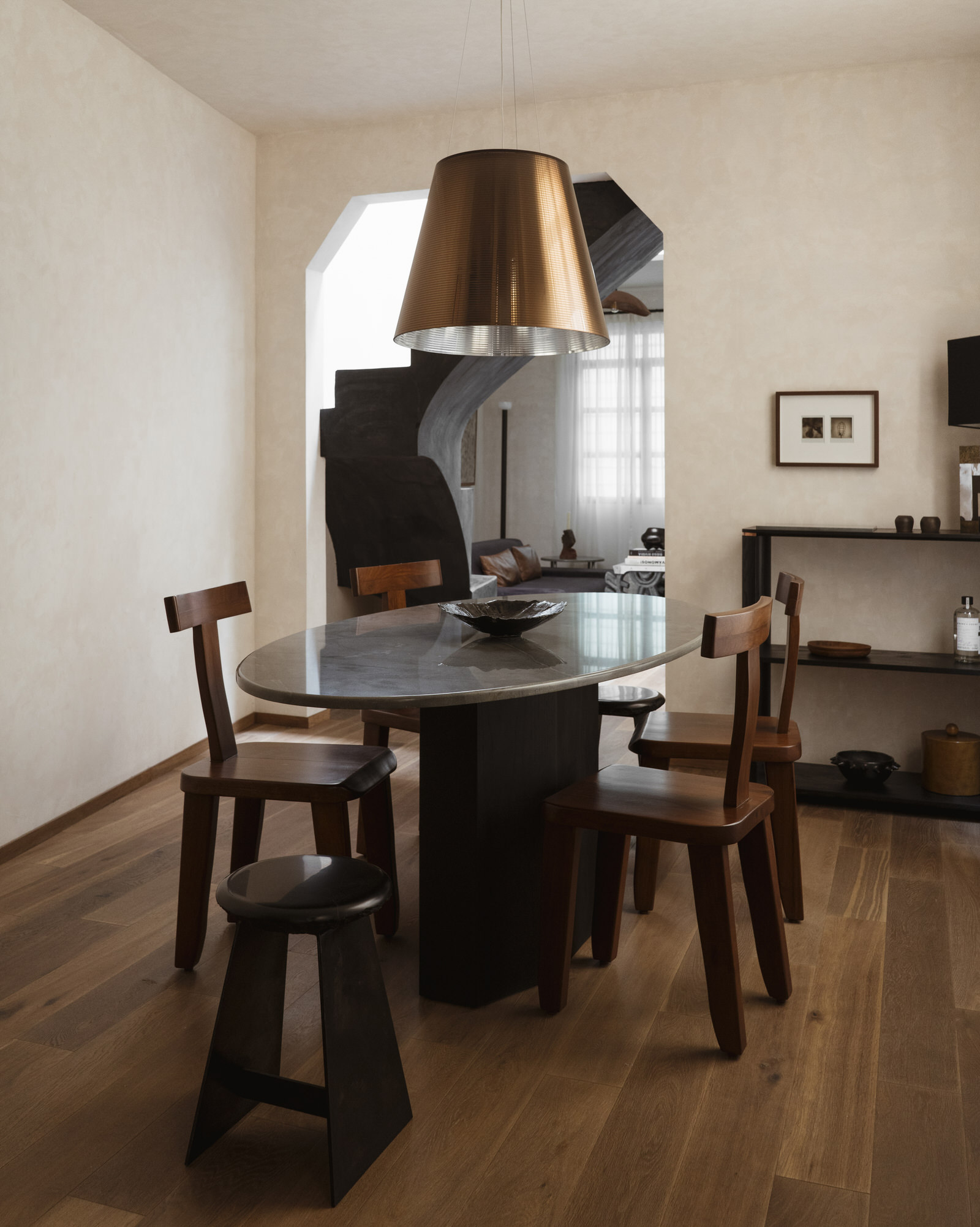 La Condesa is one of the coolest neighbourhoods in Mexico City, and it is here where young and promising interior designer Chloé Mason Gray created her newest project: a 154-square-metre house for Chase, a product manager originally from Boston, who lives with his dog, Eddie.
"Chase's goals were to have a place where he could comfortably work from home and feel proud to entertain friends and family", remembers Gray.
Organized in two stories, plus a small guest house on the roof deck and a small patio, the oddly-shaped spaces, with many angles and no straight walls, proved to be challenging for the interior designer. Gray had to use her creativity, especially in finding natural ways to position the furniture and art pieces.
In addition, the house is located on an avenue heavily shaded by trees, making most of the rooms dark. Working with this characteristic — instead of trying to fight it — Gray decided to enhance the moodiness through her design.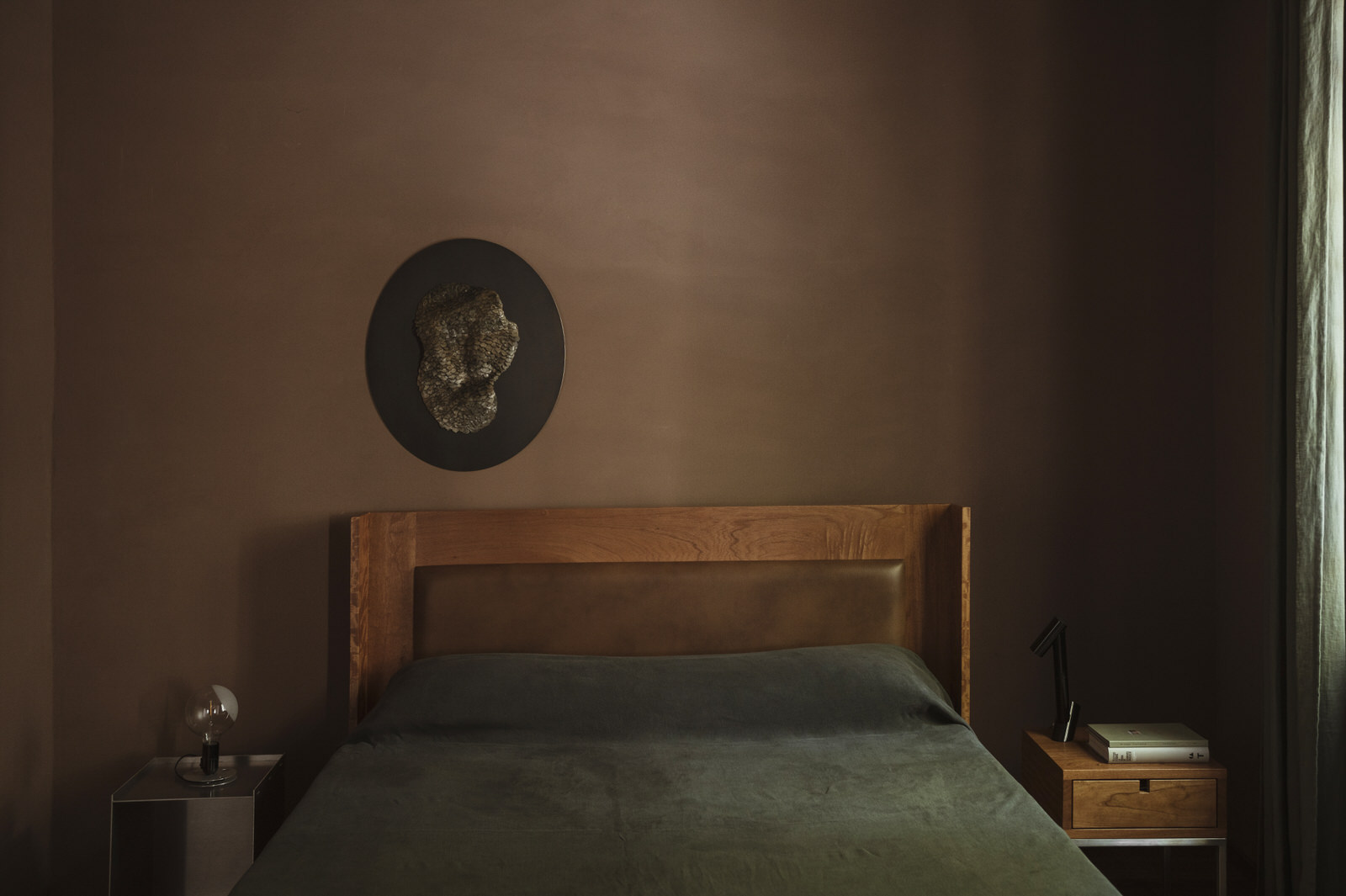 The rich colour palette comprises dark green, medium and deep blues, pinky-brown and brown leather, black, grey, off-white and red cedar wood. When it comes to materials, Gray opted for a plaster finish — that has a similar texture to limewash paint — on the walls and ceilings. Concrete dyed in a custom navy-blue tone was applied to the staircase while the wood furniture brings some warmth to the home. "I found this incredible quartzite slab for the custom dining table at the stone yard", says Gray. "It has a mix of greens with a little bit of brown and blue. It ties in the colours of the house really nicely."
The structure of the house — with its angular archways — as well as Mexican historic and contemporary art and design were some of the sources of inspiration. "Early on in this project I found a vintage Bastiano two-seater sofa by Tobia Scarpa and it felt like a perfect fit", says Gray. "The boxiness and straightforwardness of the design reminded me of the home's architecture and I looked for those qualities in other pieces I sourced for the house."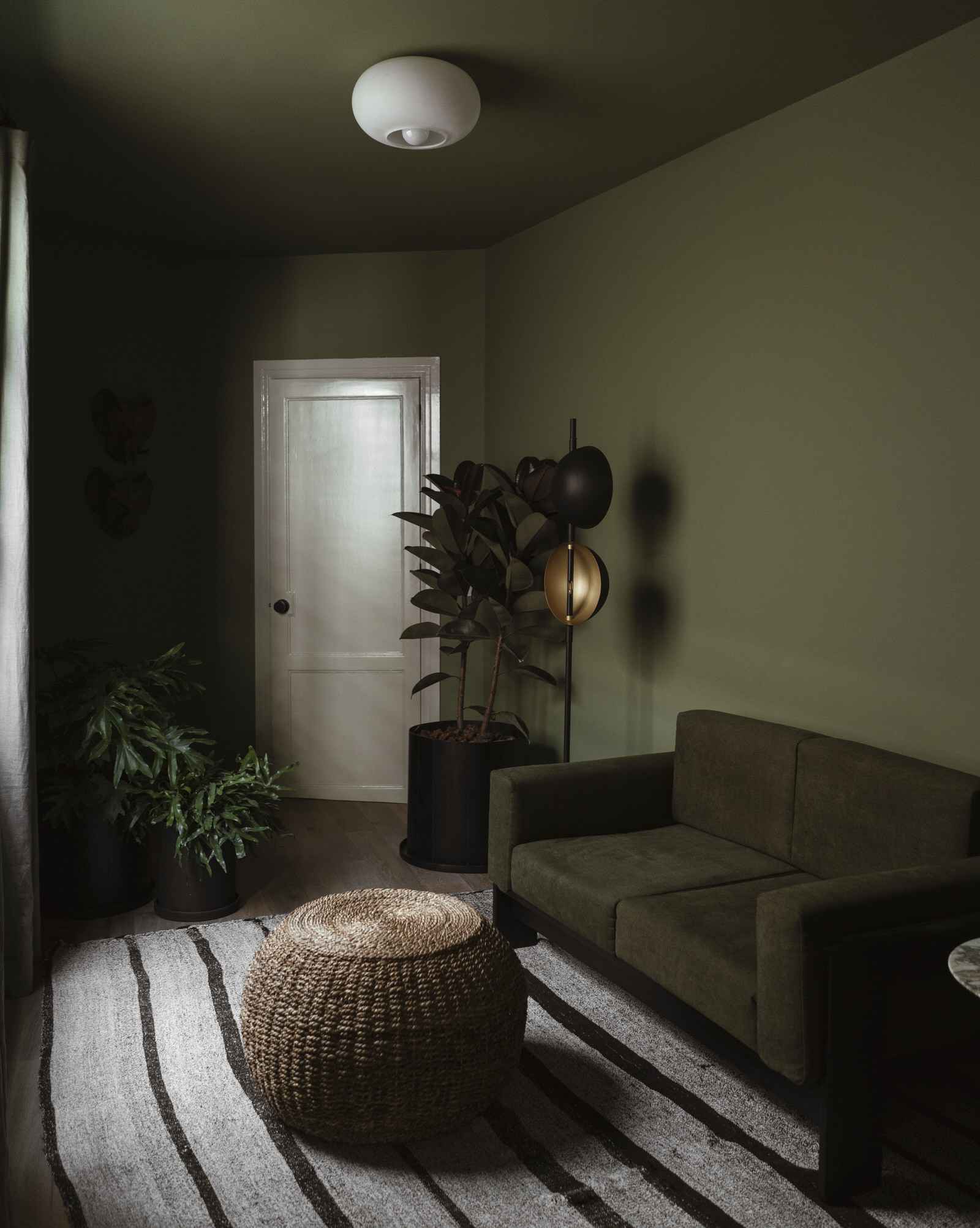 A restored vintage desk by Clara Porset, an upcycled coffee table by Trouvé and a Brno chair by Mies van der Rohe and Lilly Reich are just a few of the treasures that adorn the spaces.
Bold and approachable at the same time, this home is a peaceful haven in the middle of what is often described as a chaotic city. Thanks to her curated approach and precise eye, Gray imbued the spaces with textured elegance and created a sense of both quiet luxury and playfulness.
---
[Images courtesy of Chloé Mason Gray. Photography by Fabian Martinez.]