Designer profile: From expat childhood to high end interiors
Growing up as an expat, Brisbane based interior designer Keeley Green lived in Africa, Papua New Guinea and England which explains the global influence you can see in her work. "I would describe my aesthetic as comfortable elegance and it has an international feel too. It's also very collected as I don't like to use things from just one era," says Keeley who spent her early years globetrotting before settling in Bundaberg where she married, had two children and worked as a property developer in the family business for 16 years.
But it wasn't until the breakup of her marriage that Keeley decided to pursue a design career and she began by moving to Italy and undertaking a Masters at the Florence Design Academy with her two children in tow. "Florence was an incredible experience. While I was dealing with my separation it was great to give my children a dose of culture and to role model for my daughter.
"I wanted to teach her about resilience, being courageous and following your dreams," says Keeley who studied for 18 months in the Italian city. During that time, she met Amanda Ferragamo (of the Salvatore Ferragamo family) with whom she set up a wallpaper and fabric business called Ailanto Design — a business she continues to run.
After Keeley completed her studies, she moved to the UK and set up a design studio in England which she ran for a few years. But it was when her eldest child was about to start high school that Keeley made the decision to return to Australia (family beckoned) and she set up her Brisbane based design studio soon after. "It was my mother that said if I didn't come home then my children would start their lives there and I'd find it hard to leave. It was great advice."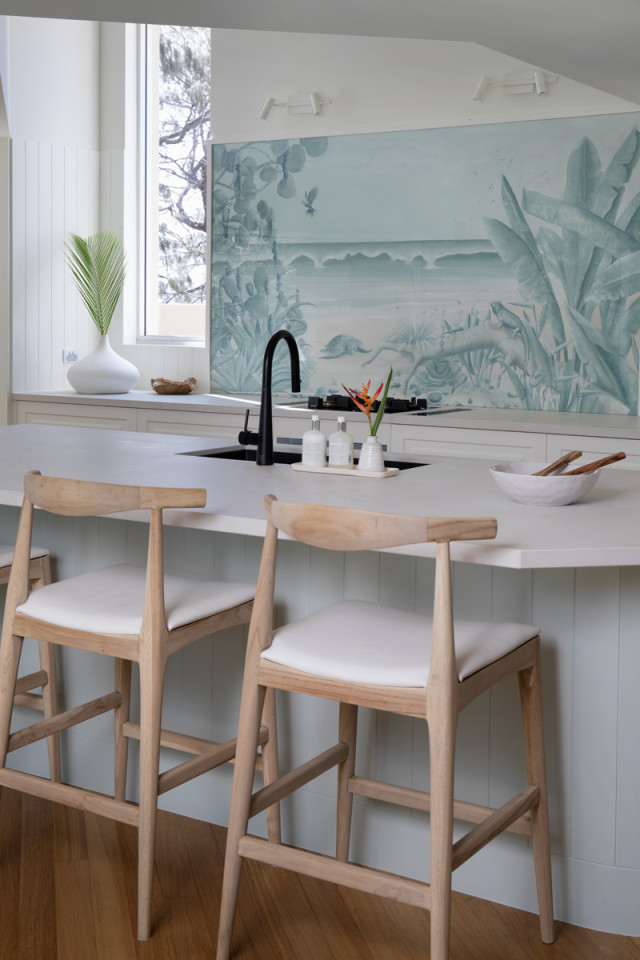 Keeley's team work on a range of projects that vary from luxury residential work to boutique hospitality jobs and, rather interestingly, super yachts. "I have really enjoyed working on the yacht projects lately because they've been such a steep learning curve. We work with clients at a very high end and when you work on a luxurious property it's usually quite large whereas with a super yacht it must have all the same things but it's much smaller," says Keeley who has enjoyed using her design skills in a different setting.
And though Keeley is based in Brisbane, she has just launched one-hour Zoom consults in order to service clients anywhere. "The idea behind the consults is to make our services accessible to more people as not everyone can afford to engage us for a full design service, nor do they necessarily need to," says Keeley who covers all sorts of things during the consults including floor plan revision and ideas, furniture layouts and selections, home décor selections, paint and wall treatments, exterior design and more. As an aside, 10% of fees raised from the Zoom consults will be donated to the domestic violence charity RizeUp Australia.
"If you enjoy the challenge of managing your own project but have some burning interior design questions, or you don't have the budget to engage a full-time interior designer, this would be a great option for you."
For more on Keeley Green Interior Design
Interior designer Greg Natale celebrates 20 years in the business
"I was one of those lucky kids that knew what I wanted to be from a young age and I…
Designer Profile: Kate Walker Design
After 15 years working in the tile industry, the Mornington Peninsula's Kate Walker launched her own design company KWD in…