Hearth & Home: Pöhl Showroom in Italy by Messner Architects.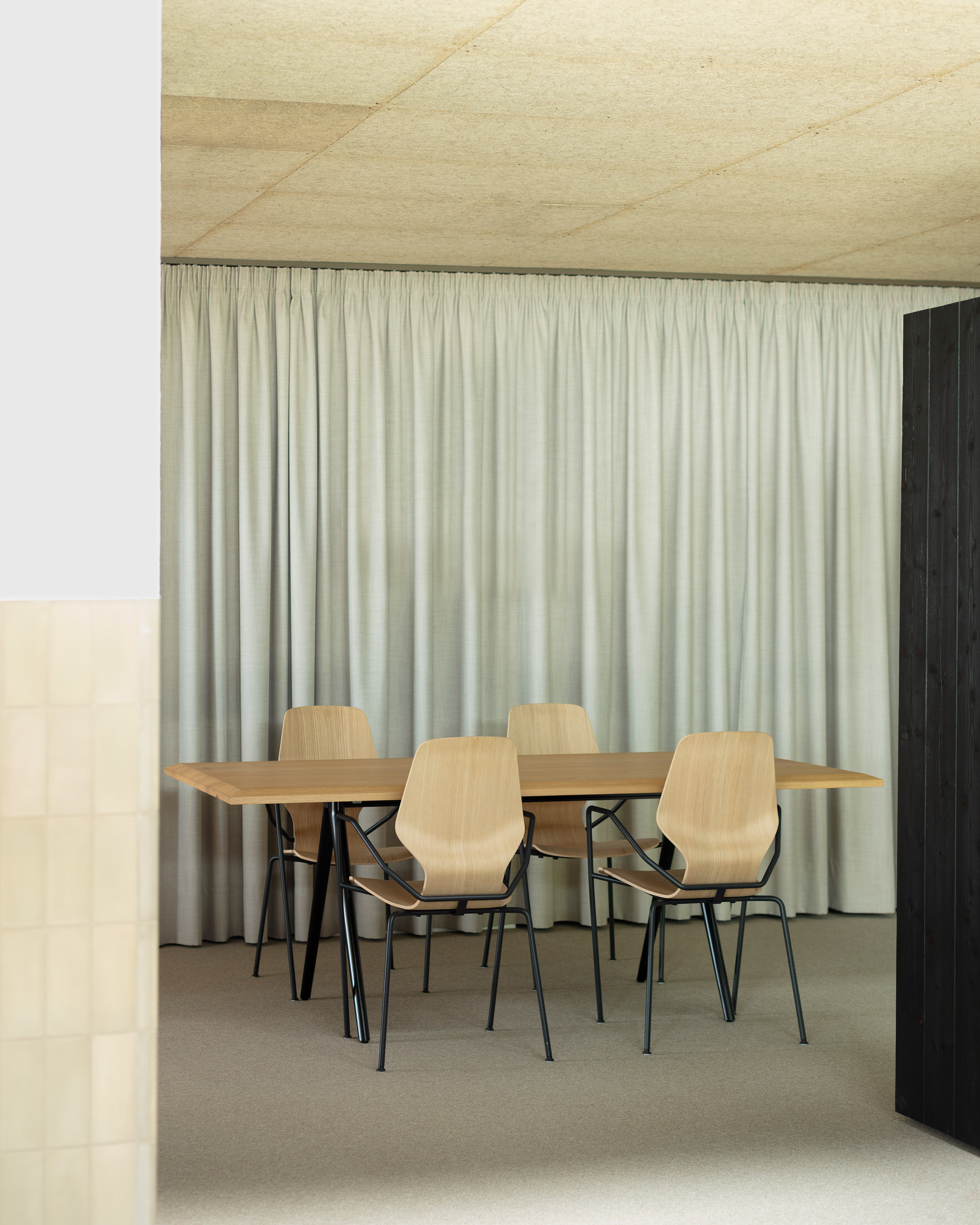 Home is where the hearth is and this wood stove showroom in Collalbo, Italy is out to prove it. Messner Architects designed the space for Pöhl, a family business that has been in the game since 1962 and is now run by second generation master-stove builder Andreas. For the brother and sister architect duo, David and Verena Messner, it's a story that resonated, having worked together since 2013 from their dad's workshop in Bolzano, Northern Italy.
The showroom interior revolves around an open fireplace, a primordial expression of design. Standing at the centre of the showroom, the essential element feels both contemporary and as if it's been there all along.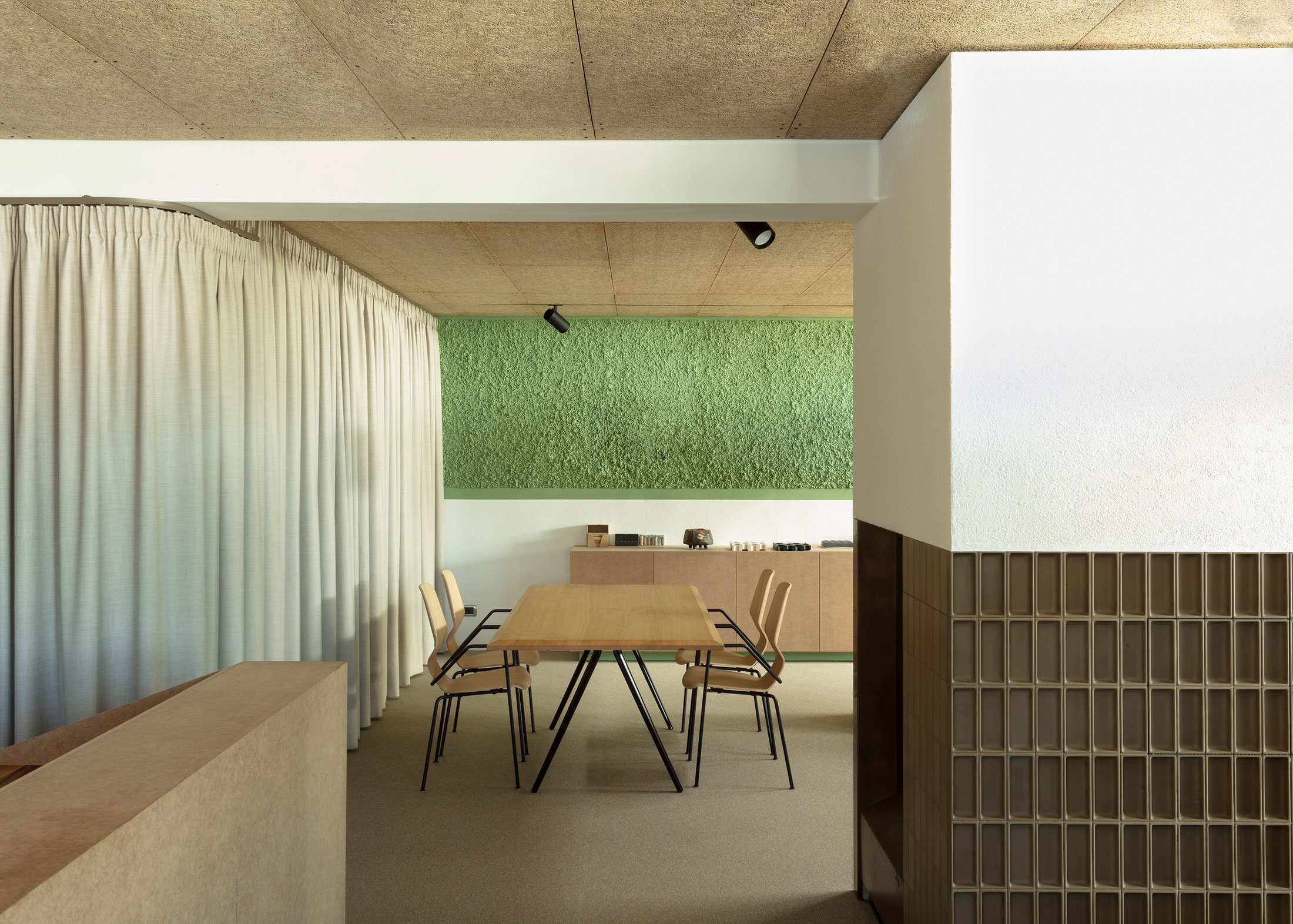 Four charred wooden stage walls laid-out orthogonally around the fireplace form the backdrop for the displays of stoves and tiles. In their midst sits the complacently heavy monolith rock, the base of the fireplace in almost unprocessed, primal and raw in form. Rising above, the exhaust hood waits patiently its turn only to surrender to the chimney.
The materiality guides you through the space from the ashen-coloured carpeting, slick oiled furniture and a coarse green plaster that, paired with the open fireplace, is suggestive of nature. While an interior roof structure painted in black is reminiscent of forever archaic motifs associated with fire.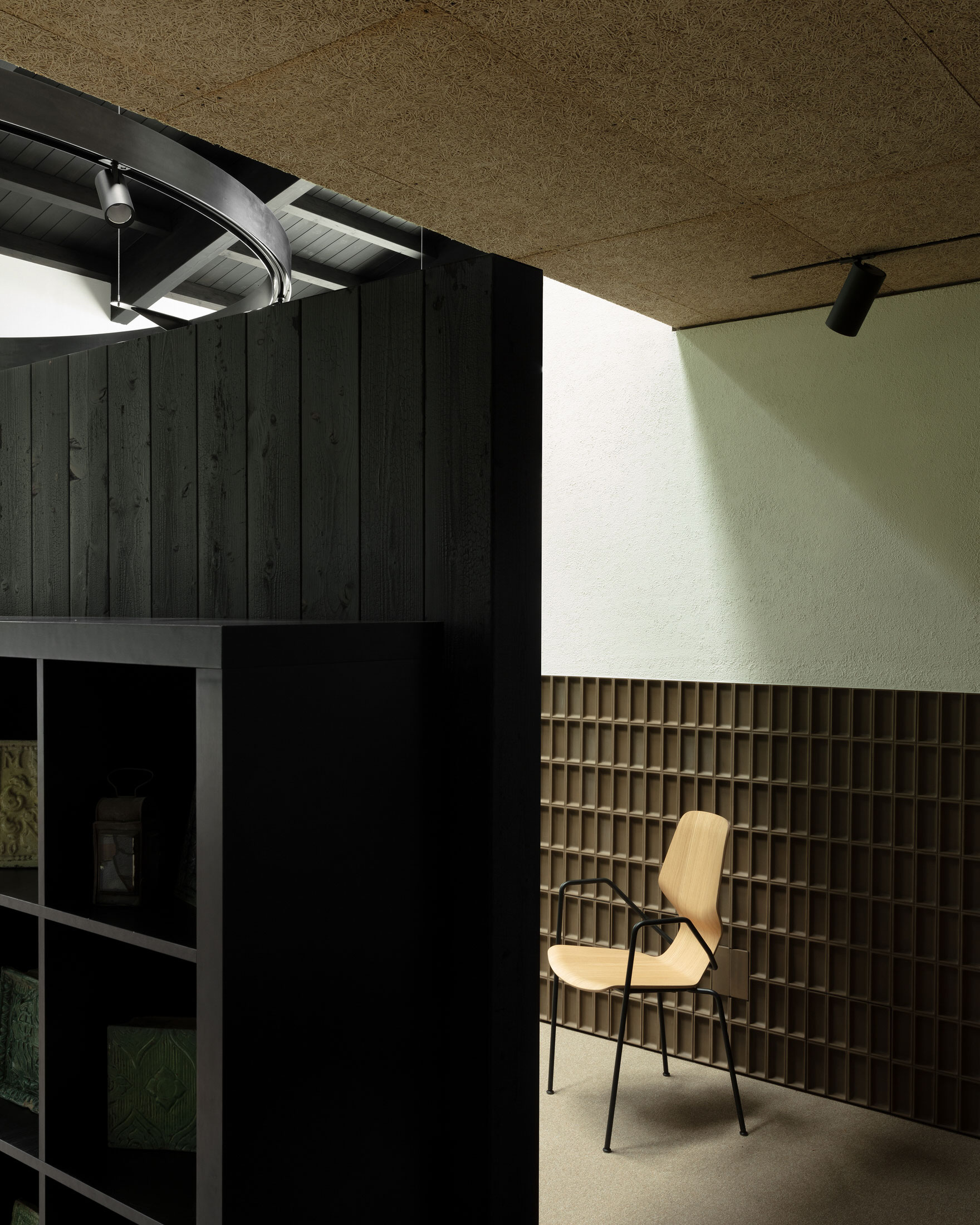 Suspended below the vaulted roof are two metal rings. Painted black, they illuminate the showroom, offering a cosy atmosphere akin to an open fireplace. The brass used for the exhaust hood and bar nook glisten in the space.
Ultimately, the vision was to create a clearly laid-out and well-arranged showroom. Stepping into the world of wood stoves, a tradition cultivated for centuries in the Alps, Messner Architects have created a feeling of exploration—starting with the ceiling. An elevated plane in sandy timber gives way to a vaulted roof, and beyond that an area in the back with a suspended ceiling.
---
[Images courtesy of Messner Architects. Photography by Karina Castro.]