Hospitality-inspired MA Financial Office in Sydney by The Stella Collective.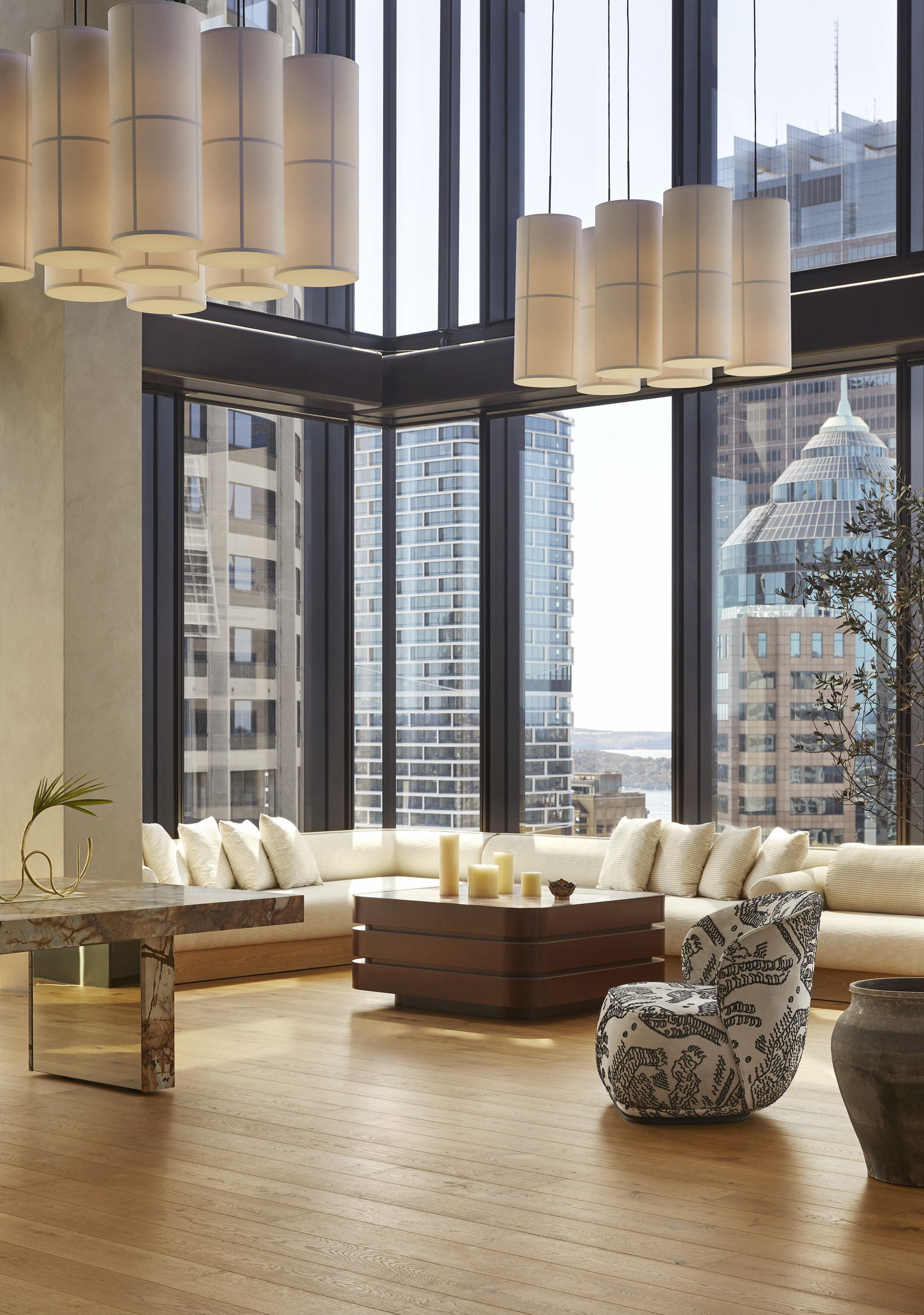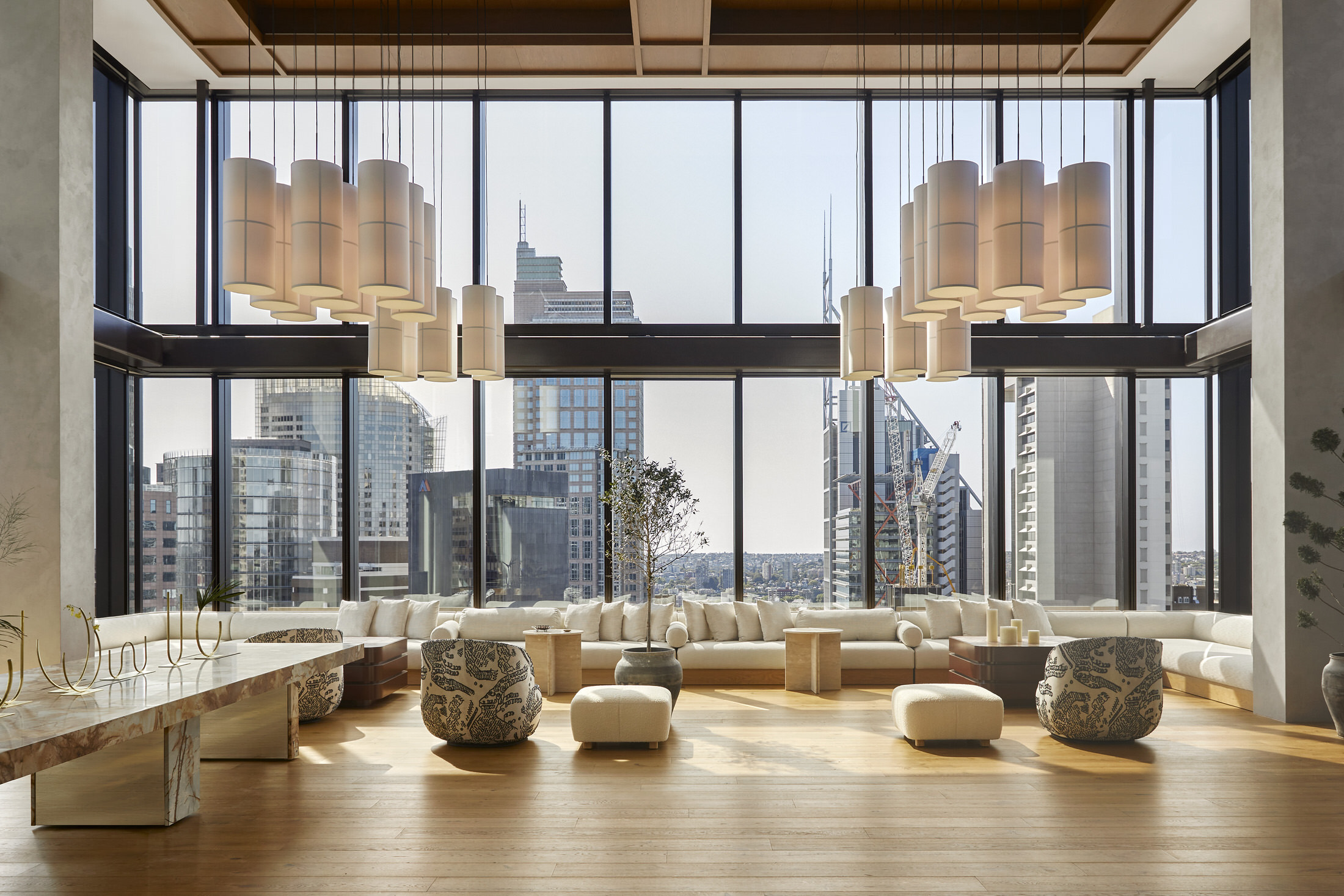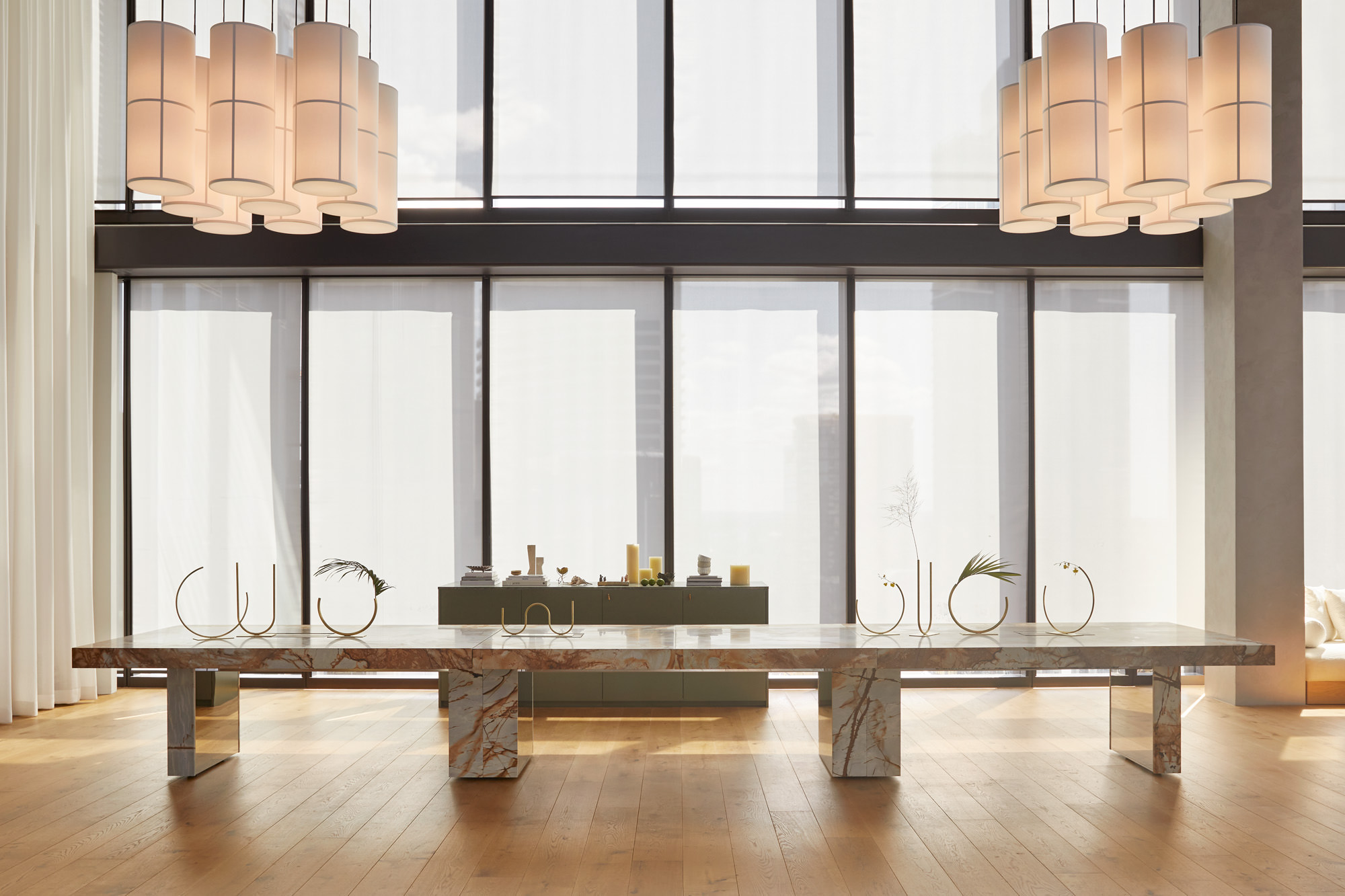 I won't be surprised if, like me, you did a double take, wondering if you've clicked on the correct link when admiring the desert tones of MA Financial. It's not something you often see within a corporate office, I bet! Design by The Stella Collective, MA Financial redefines the language of a positive office environment. Taking cues from luxurious hotel and a mix of penthouse-esque residential (arguably inspired by the breathtaking skyline views the building is privy to), one could describe working inside MA Financial is very much like working within a wellness retreat.
At 6,500 square metres, the office sits on the 27th floor of a commercial building in Sydney's CBD, under the brief "to accommodate the demands of a very large and thriving business whilst offering a place for the overworked to unwind (and) recharge".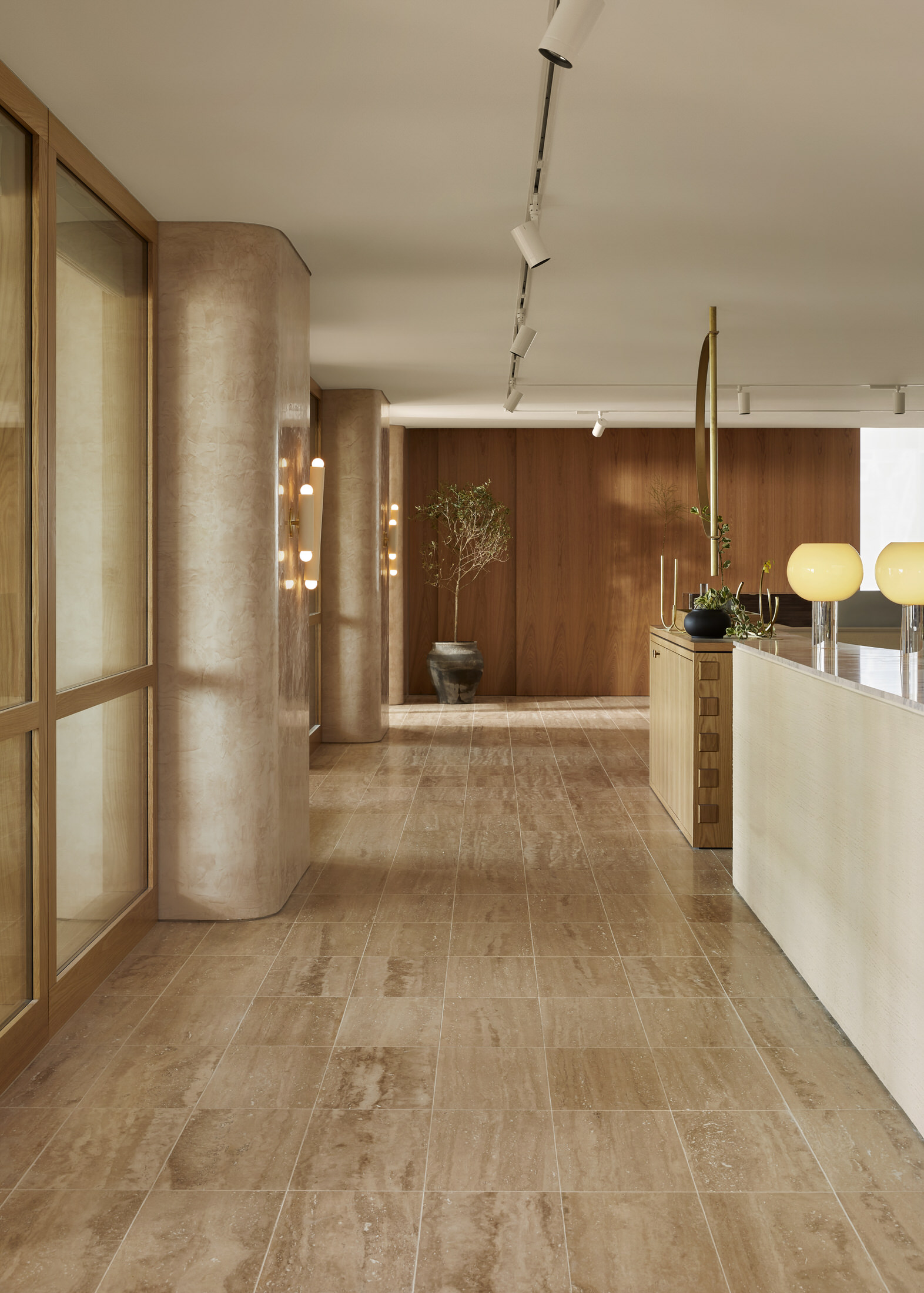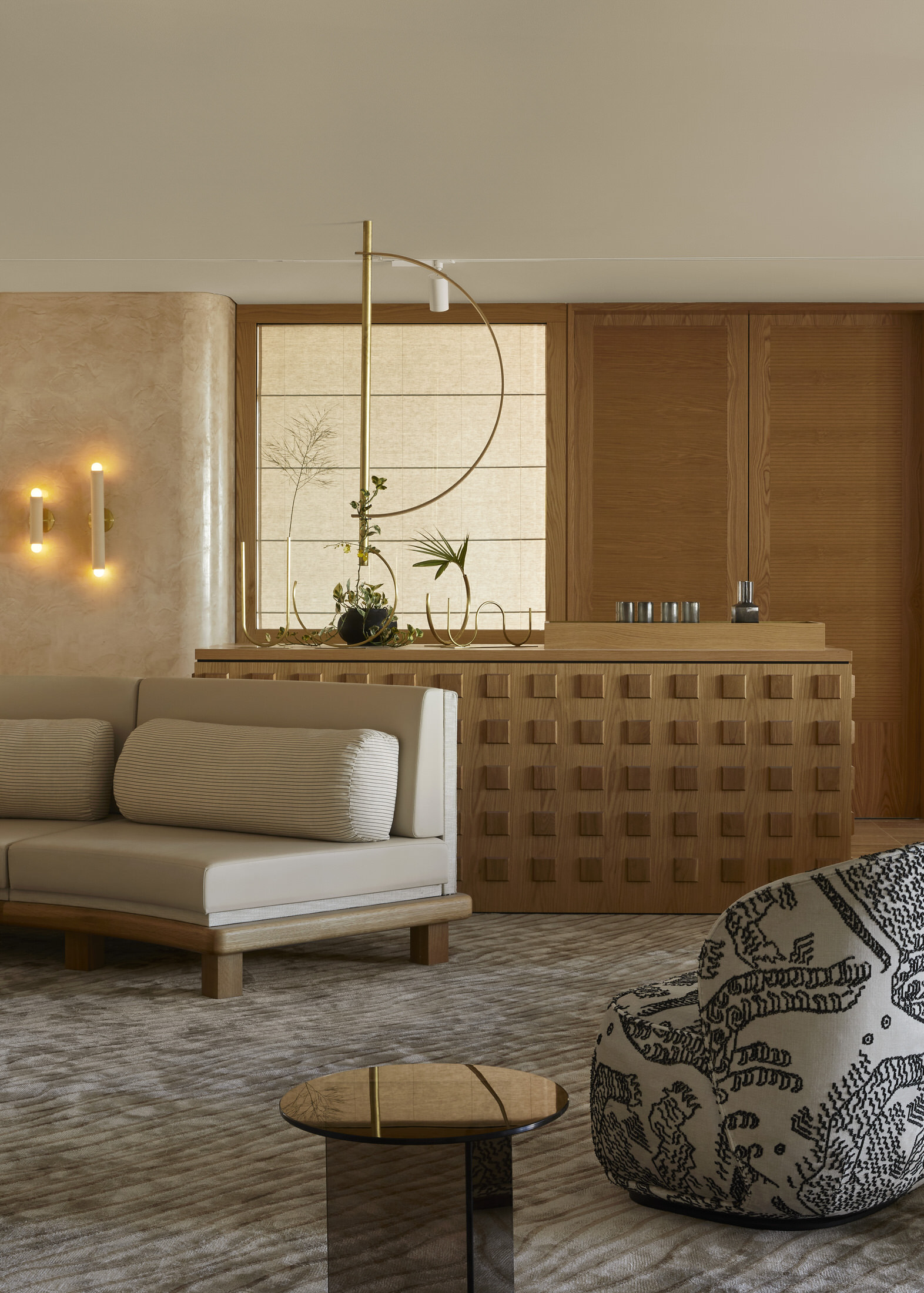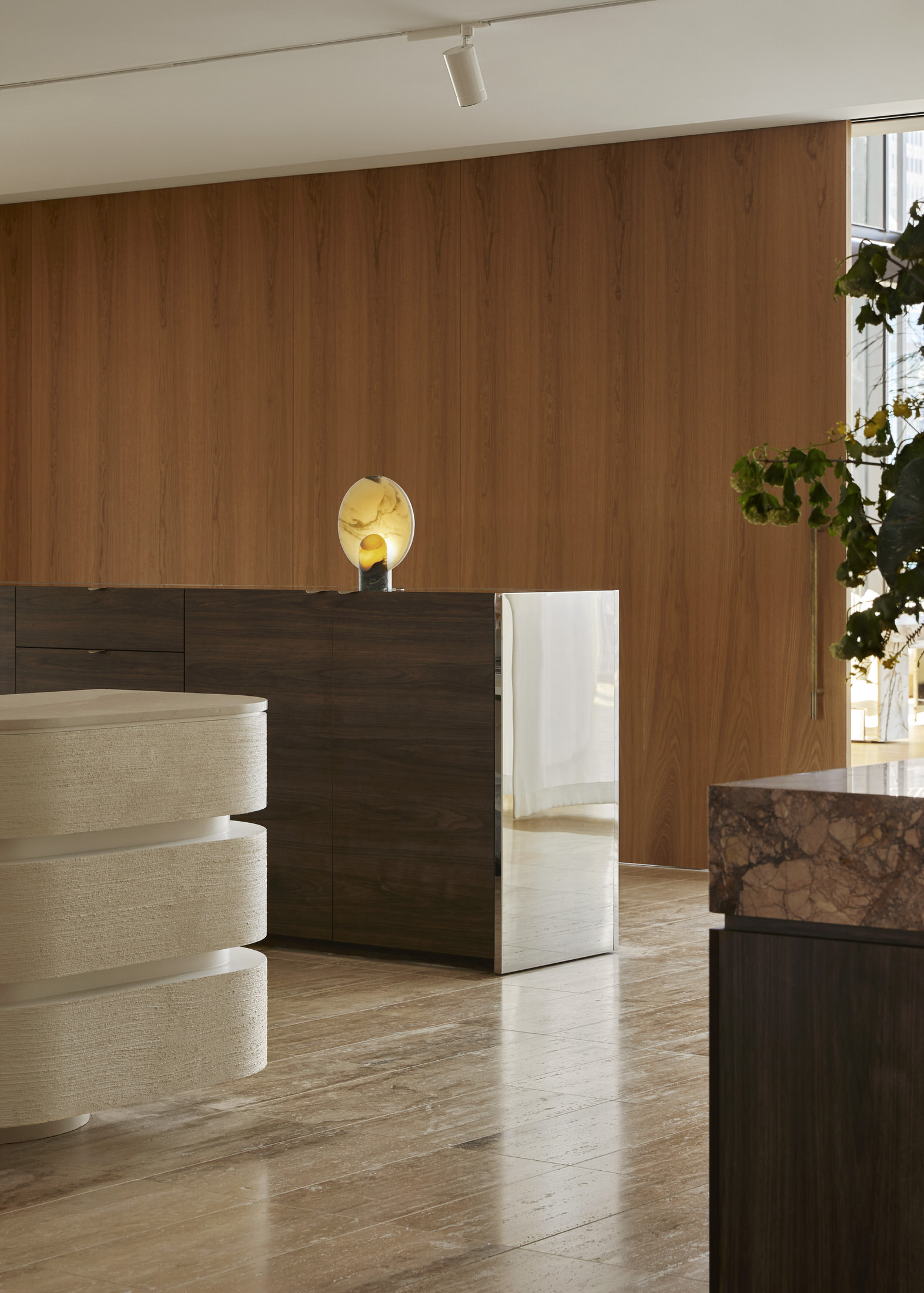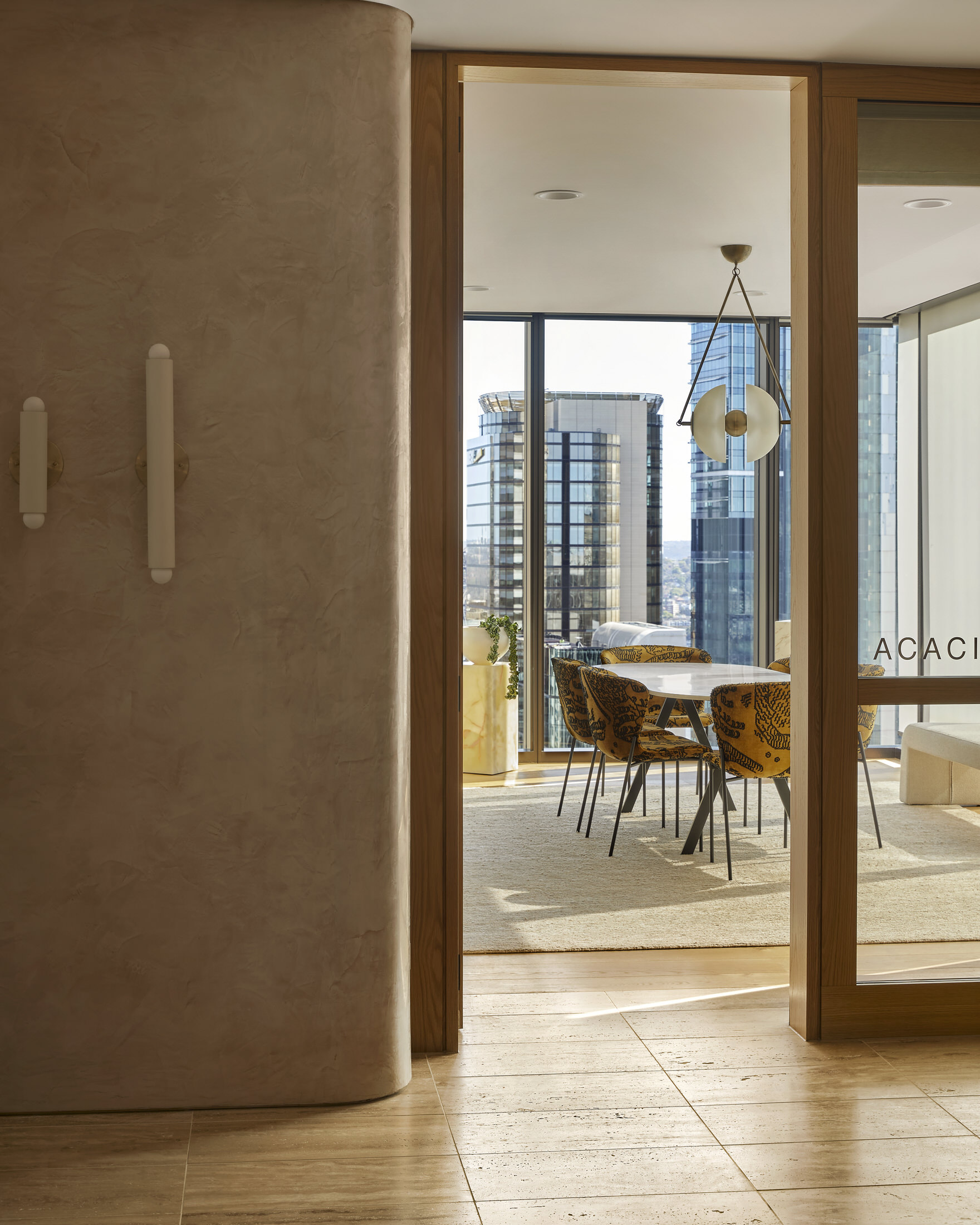 MA Financial contains a collection of private meeting rooms and open planned spaces. Since the events of the past two years have shifted attitudes and the definition of working within an office, it was prudent that the amenities provided would allow the staff and clients to feel cared for. The entire office is nearly split into two sections—with one being the formalised office spaces and the other being more open and charismatic. The lobby, located centrally in the footprint, serves as the anchor of the two distinguished spaces, which happens to be sitting alongside the central services, amenities and mechanics within the building.
In the formal half, stationed at the northern sides of the floorplate are individual meeting spaces of different sizes, with glazed partitions made of wooden frames and sand-coloured flowy curtains installed for filtered light and privacy. Each space, though monochromatic in wooden tones is offered top-of-the-range finishes that allow a unique character for each space. These touches range from the varied travertine tiled flooring, stone tiles, and Indian-wool carpet to the walnut timber joinery designed for each room.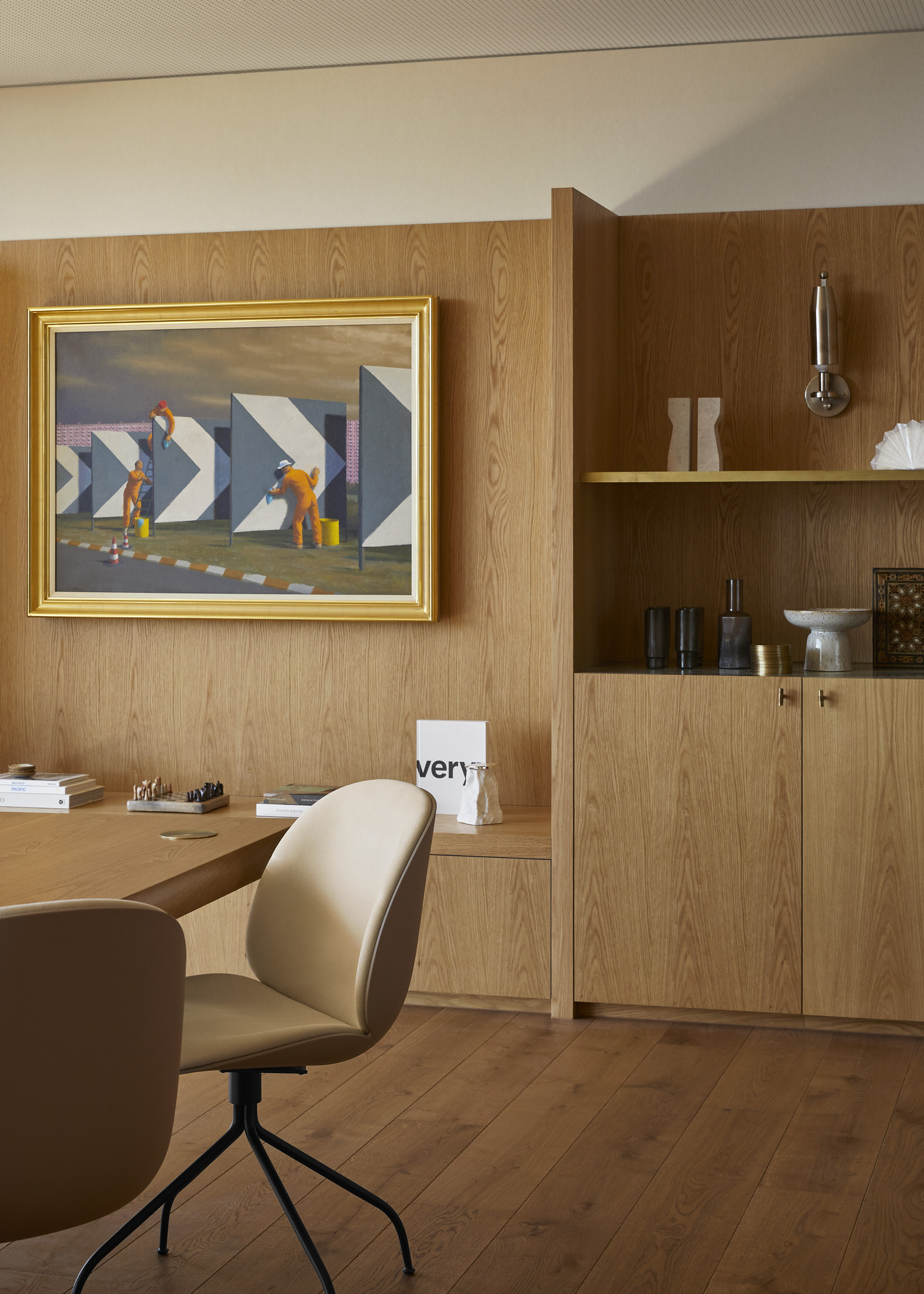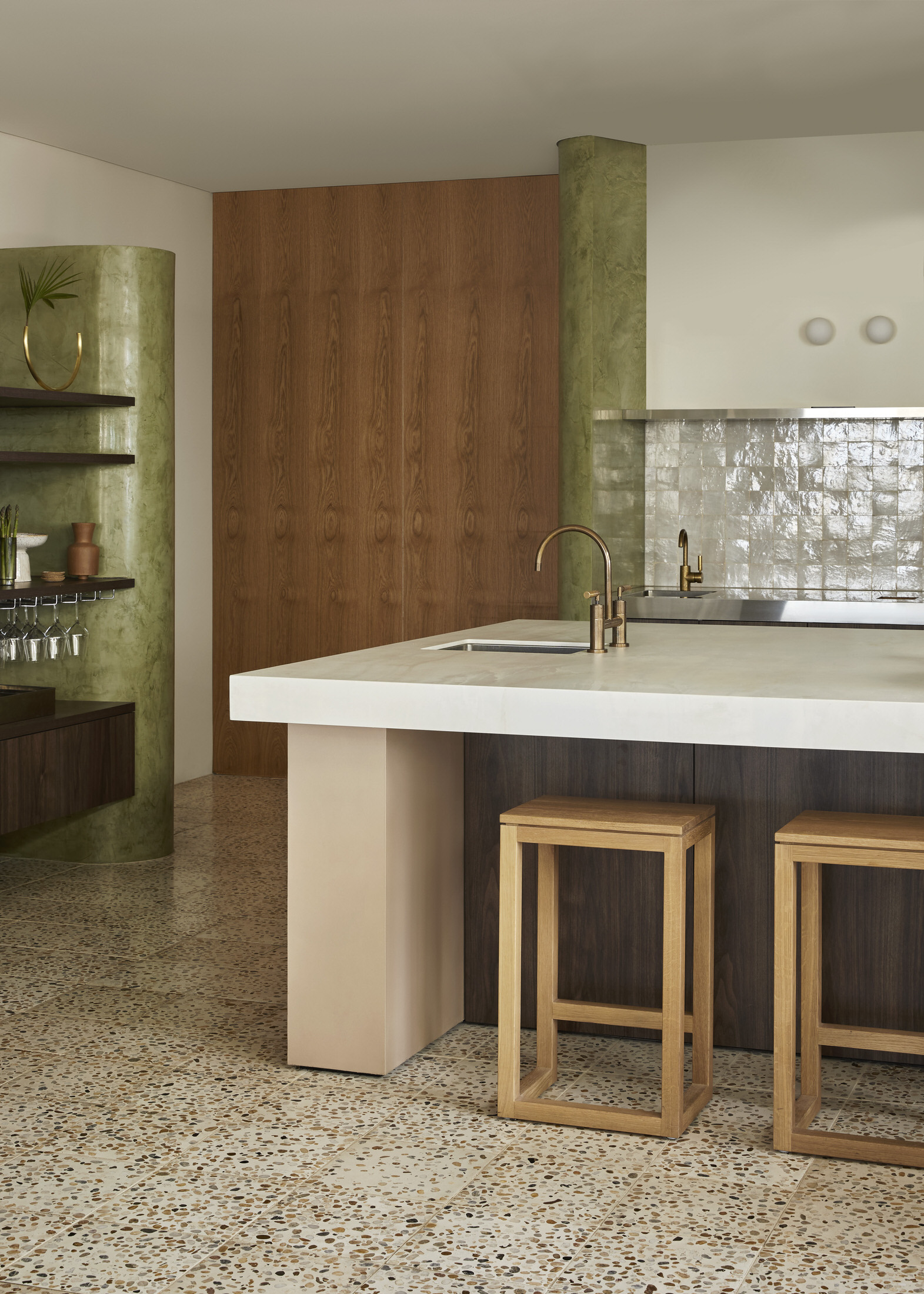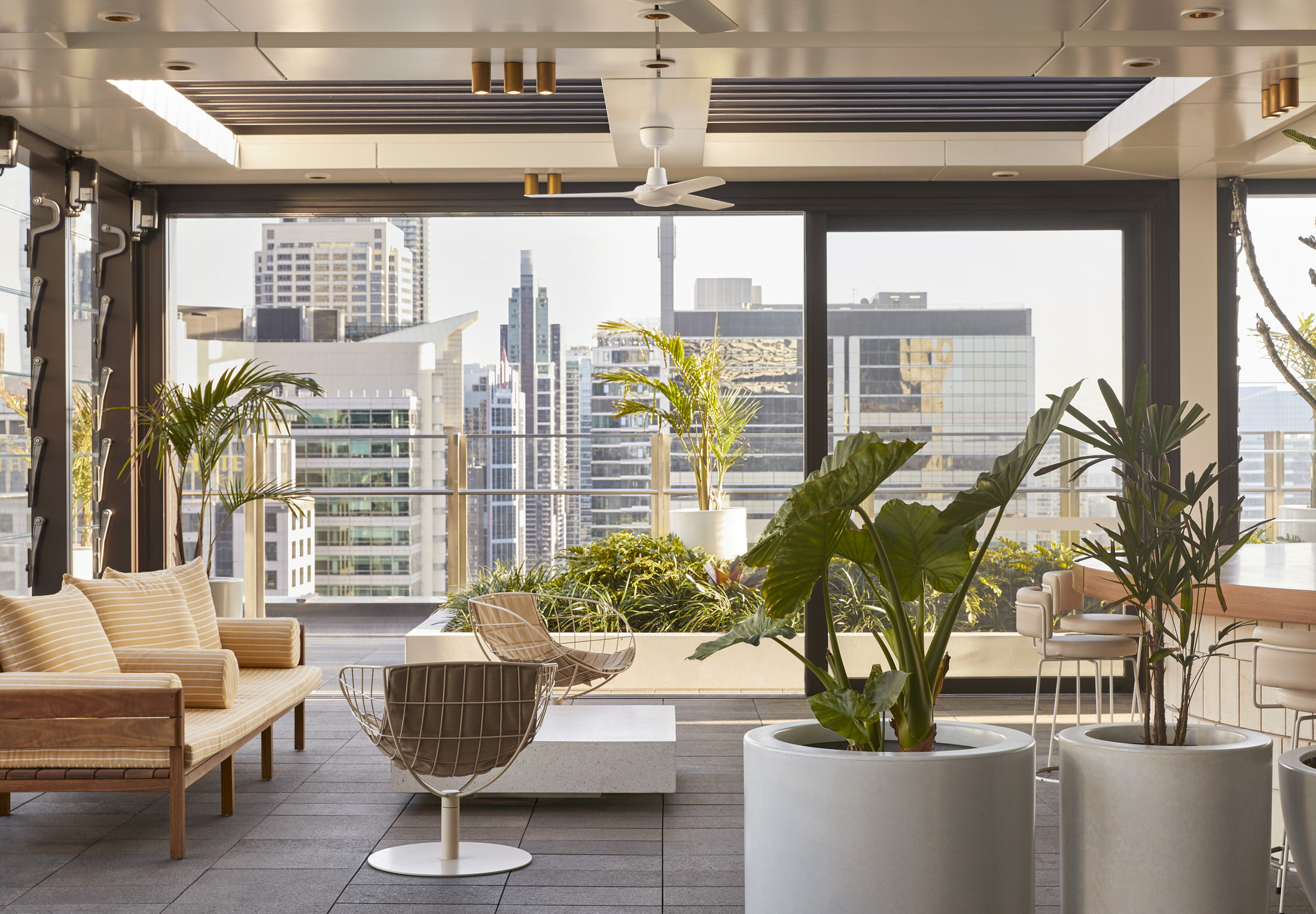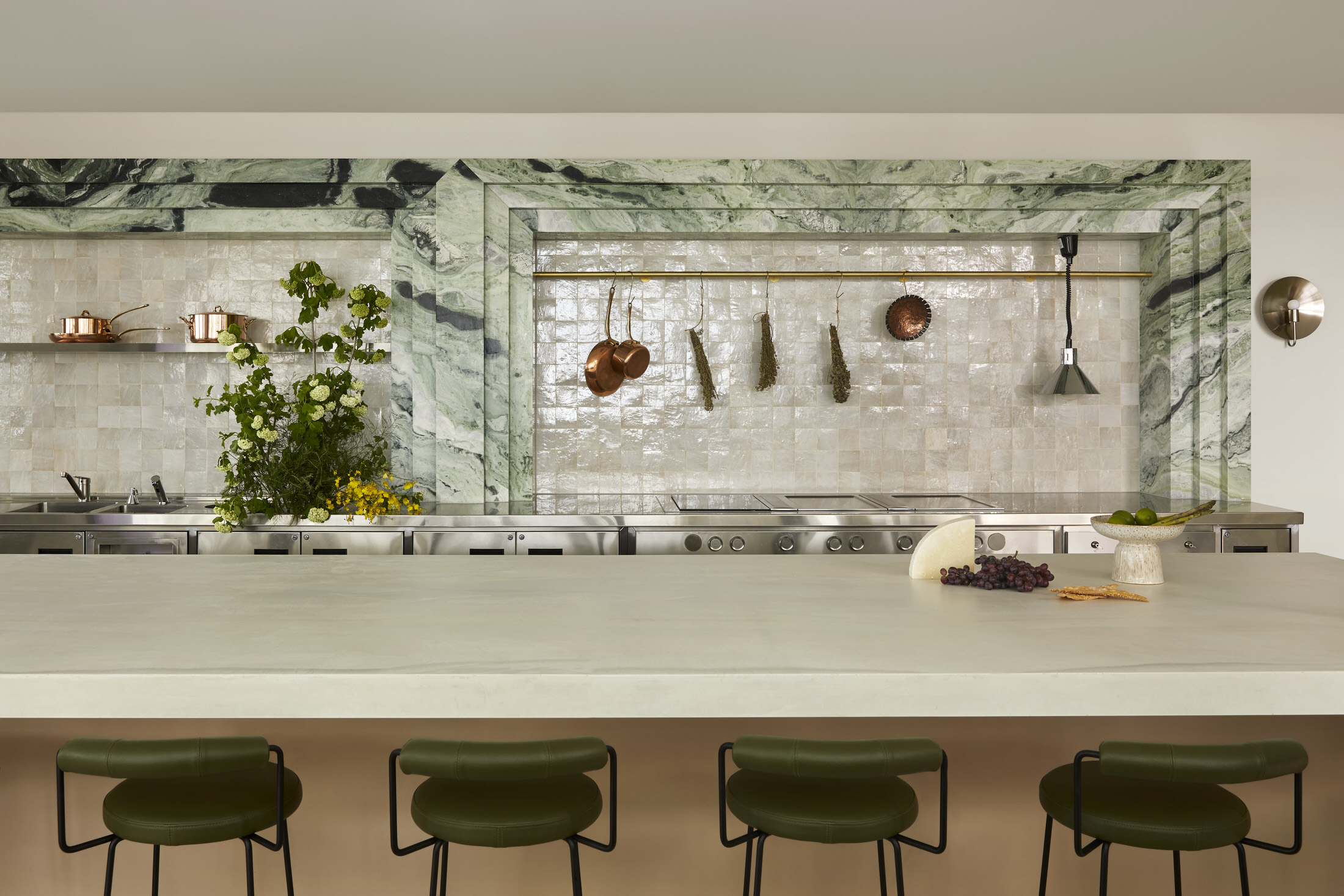 The latter end of the floor plan oozes language from a casual well-being retreat. Within the relaxed atmosphere includes large couches for comfortable conversations and negotiations; a kitchen with baristas and chefs ready to offer nutrition to get occupants through the day. Drawing on the natural light from the large curtain wall façade, an undercover terrace is established. Fitted with plants and nicknamed a Quiet Garden Library, it's quite easy to forget that we've been invited to appreciate a corporate office.
Within the soft landscape that matches the client's ethos—"to be less 'of a man's world' of finance to a more balanced equal working environment"—this project also prompts insight into what it means to provide amenities that allow colleagues to feel appreciated and acknowledged. Thinking back to office questionnaires that often ask whether work is important to us, MA Financial has certainly addressed the probe with elegance and pure class.
---
[Images courtesy of The Stella Collective. Photography by Lillie Thompson.]