Laminex introduce new profiled door and drawer fronts
Laminex have extended their innovative Surround by Laminex decorative wall panels with a new collection you can use on your cabinetry doors and drawer fronts.
Laminex Profiled Cabinetry Sheets are a contemporary, design-led cabinetry solution to add instant depth and textural interest to any interior space. The range varies from the timeless vertical designs of classic VJ to the more contemporary scallops and soft undulating curves of demi rounds. Whether you are adding a hint of textured detail or creating a bolder statement with your joinery, the sheets can be used across a range of spaces including kitchens, bathrooms, laundries, wardrobes and beyond. 
They're designed to integrate seamlessly with Surround by Laminex wall panels, so you can confidently use them together in one space. Sacha Leagh-Murray, general manager sales & marketing, says: "The new cabinetry range will offer design enthusiasts endless potential for any interior project. We are passionate about continuing our focus on innovation to bring Australian consumers and designers sustainable and quality design-led products."
As an Australian manufacturer, Laminex has leveraged its capabilities and expertise to create a locally made profiled cabinetry solution that reflects Australian design trends. The range is manufactured using premium grade medium-density fibreboard (MDF), and the cabinetry sheets are stain and impact-resistant, robust and high-performing.
The options
Classic VJ 50
Classic design featuring linear boards separated by vertical joins that complements the original style of a traditional interior, adds depth and texture to a contemporary space or seamlessly combines the old with the new in a heritage renovation.
Classic VJ 100
This most timeless and recognisable profile features 100mm linear boards separated by vertical grooves, making it the perfect update on Hamptons and Shaker styles bringing architectural shape to the simplest spaces. 
Demi Round 20
A delicate profile of narrow routing and gently curved edges creates a subtle textural effect. Its finer profile is highlighted when combined with Demi Round 40. 
Demi Round 40
This curving profile softens the look of joinery, creating a calming effect and detail with its softly turned edges. 
Scallop 22.5
This elegant fine scalloped profile features undulating curves and distinct peaks to play on light and shadows. 
Scallop 45
This stylish and popular design features wide softly undulating curves to provide a modern and textural interest to cabinetry.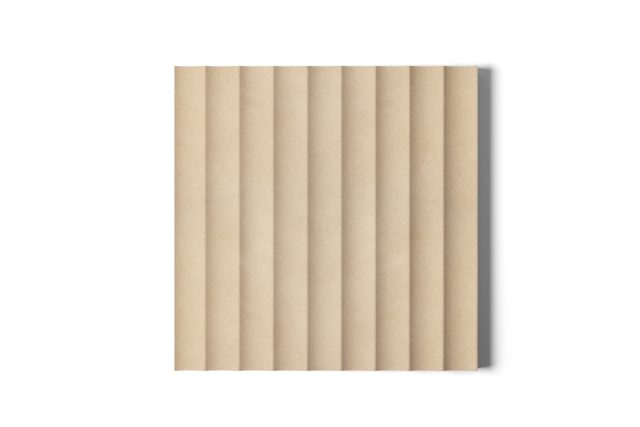 All Laminex Profiled Cabinetry Sheets are proudly manufactured in Australia using the best available and environmentally sustainable timbers. 
For more information
New Laminex decor colours to connect you with nature
A new release of 14 Laminex decor colours includes new additions to their Solid Colours, Woodgrains and AbsoluteMatte collections. They…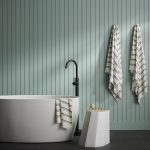 New water resistant wall panels from Laminex
Surround by Laminex decorative wall panels have taken the design world by storm since their launch mid last year. They've…