Of Monochromes and Monospaces: A Petite Apartment in Warsaw by Dawid Konieczny.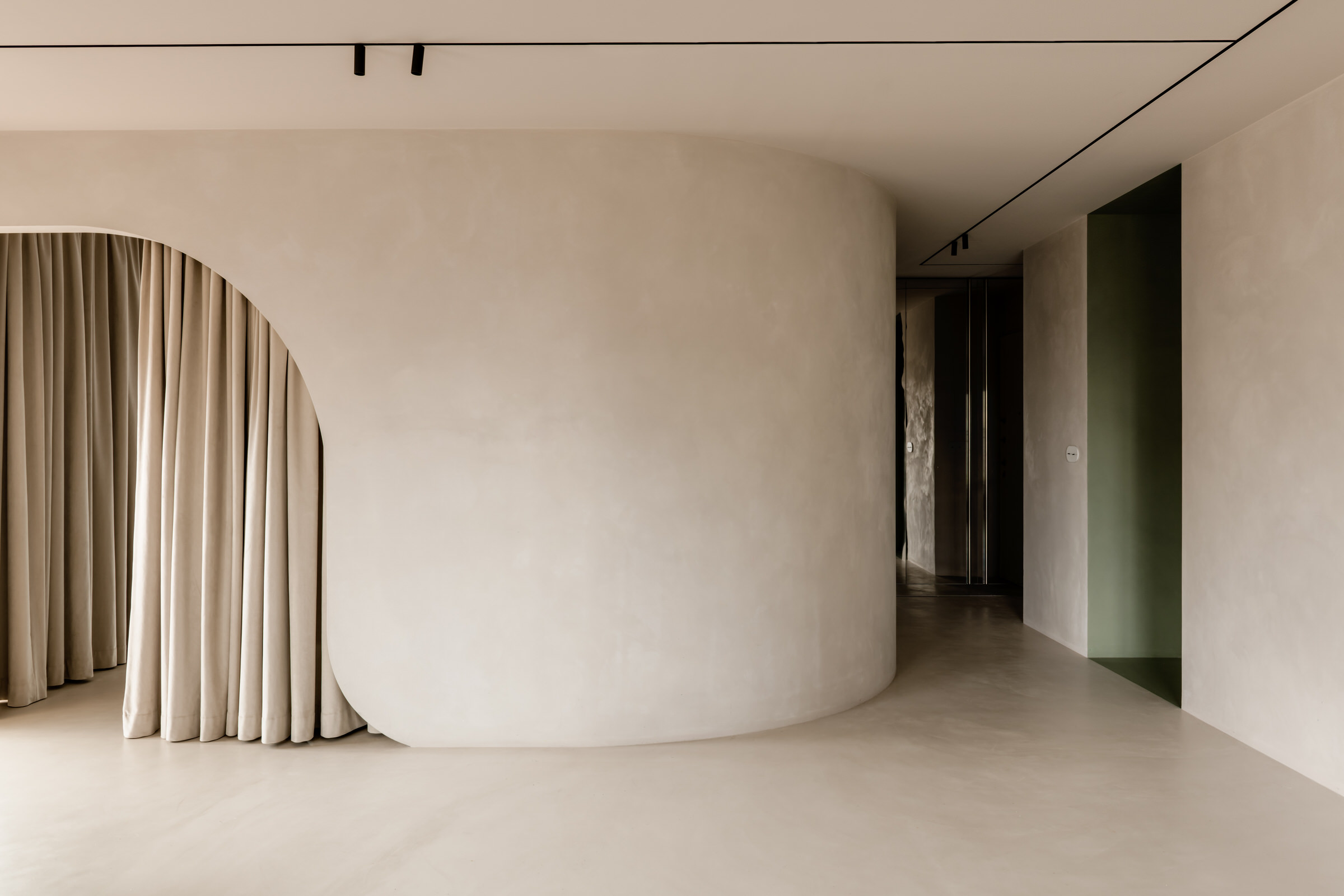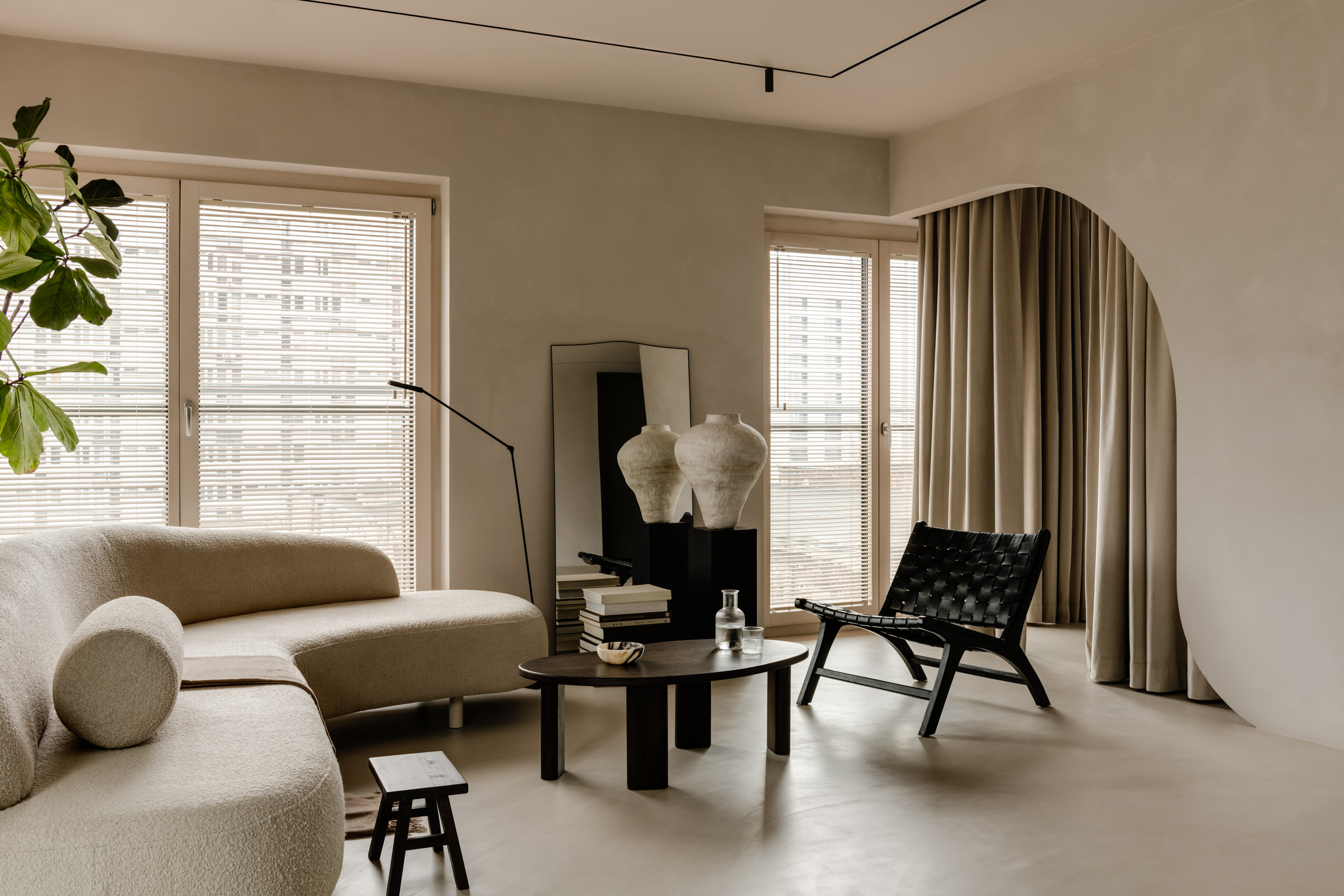 If the Warsaw district of Wola were a person, it'd probably be serious and straight-jacketed, and on its way to a meeting. As one of the Polish capital's major financial districts, the area is known for its numerous commercial skyscrapers, museums, monuments and art installations. Serious business, mostly.
What it isn't known for is the peaceful residential pockets that dwell in the shadow of their larger cousins. Quietly, discreetly, without notice. It was for one such project that architect Dawid Konieczny was asked to lend his expertise: an 8th-floor corner apartment in the heart of Wola, with a huge terrace overlooking the Warsaw skyline.
For Dawid, the location of the apartment proved fortuitous. "The immediate surroundings were mainly new buildings and skyscrapers, which significantly influenced the modern character of the interior," he explains.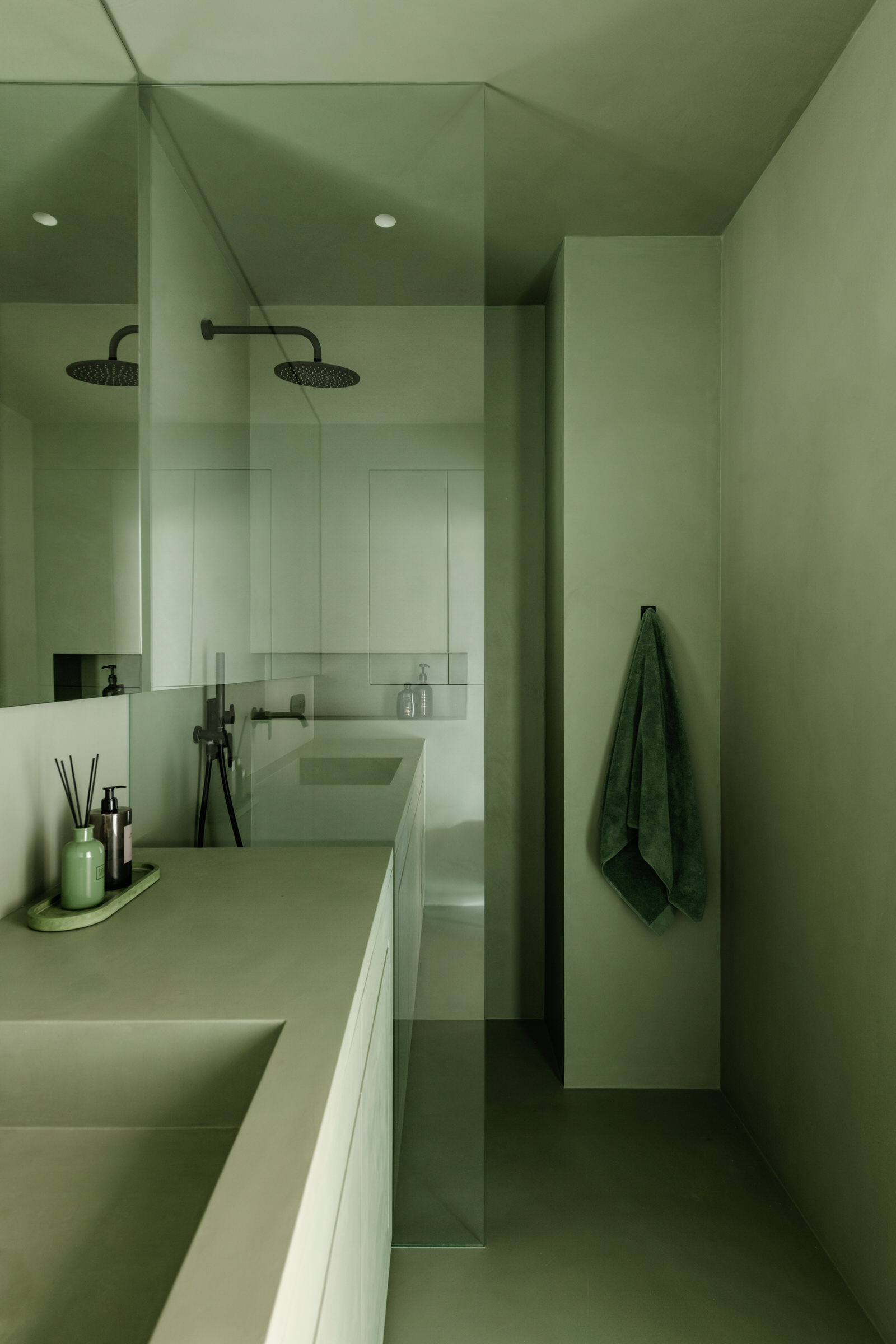 The home originally had two small bedrooms, a living room with a kitchen, and a bathroom. In a bid to create larger, more comfortable spaces, the architect reconfigured the layout to include a single bedroom with a wardrobe and an extended living room with a kitchen. As for the shell, he kept it monolithic with walls of beige plaster and complementary micro cement flooring.
The living room is a cabinet of curiosities. An organic sofa with a flowing backrest and bouclé upholstery sits on one side, while a black wooden armchair occupies the other. Between them, rests a sable mango wood table that serves as a deliberate antithesis to the pared-back shell.
The room brims with objets d'art, some more curious than others. A colossal vase from Gropk Ceramics takes pride of place on a wooden pedestal, while behind it, a larger-than-life mirror oscillates between serving as an accent and an exercise in optical illusions. Dawid opted for Flos's Running Magnet lighting system for the entire house.
The home's only bedroom is accessible via a curvilinear wall cut-out sheathed by beige velvet curtains. The bed steps up the curiosity quotient, with a monolithic block design by Ettore Sottsass that extends all the way up to the headboard.
Equally attention-worthy is the bathroom, which Dawid framed in green to demarcate it from the living area. Inside, he covered all the surfaces with micro cement to blur the joints and project the illusion of a sprawling space. He sourced the bathroom fittings from Spanish brand Ramon Soler.
Whether it's the monolithic forms or monochrome palettes or even the monospace-like layouts that flow from room to room, the home embodies a spirit of quiet minimalism, inspiring a calmness that manages to cure the surrounding frenzy.
---
[Images courtesy of Dawid Konieczny. Photography by Oni Studio.]