Peachy Pink with a Twist: Cov Hair Salon in Mosman by Coffeyhallett.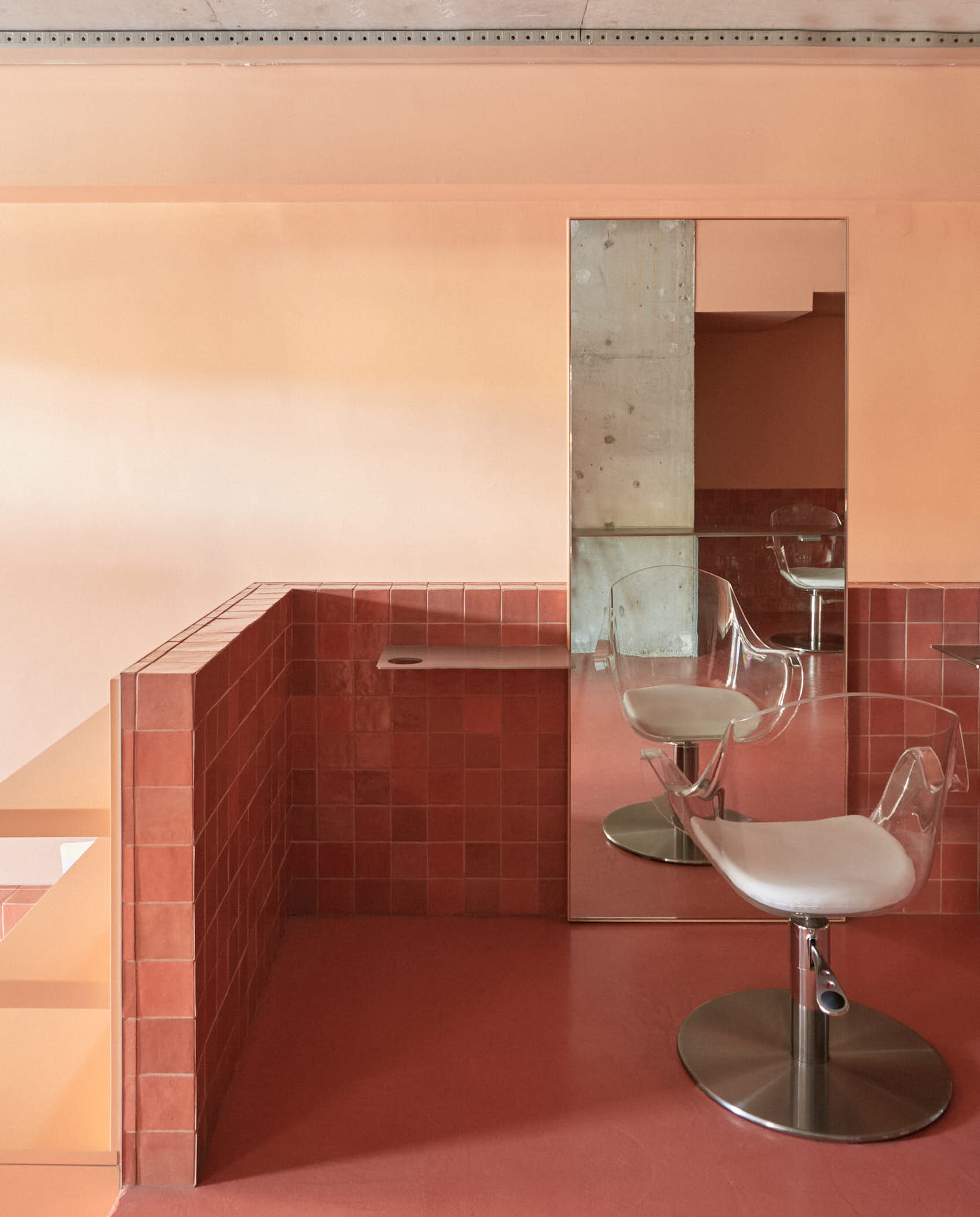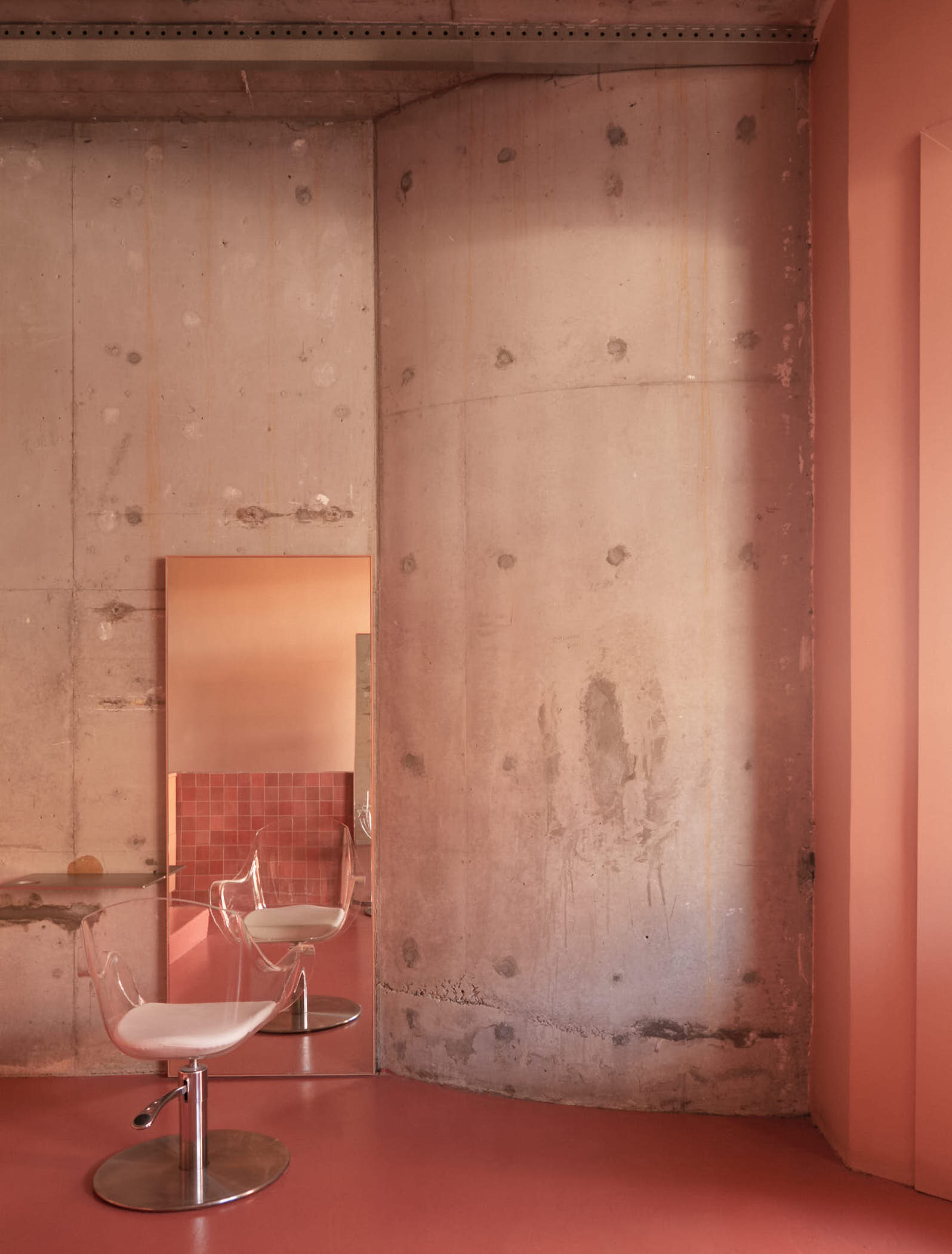 Under the thoughtful design direction of Madeleine and Taylor of Coffeyhallett, one of Sydney's top hair salons has undergone a well-deserved makeover that epitomises its talent and character. Once characterised by marble and black furniture, COV Hair has pivoted towards shades and gradients of apple-blossom pinks—ready to re-captivate loyal and new customers alike.
Located in Sydney's Mosman, owner Yoav Cohen envisioned a space that steps away from the clinical setups often prescribed in hair salons. Through the brief which states the "salon's design and ethos revolve around self-expression, consistency, and cool originality", Coffeyhallett turned to grounded materials, departing from the commonly seen steel padded chairs and black furniture—replacing them with sleek and clean-cut elements.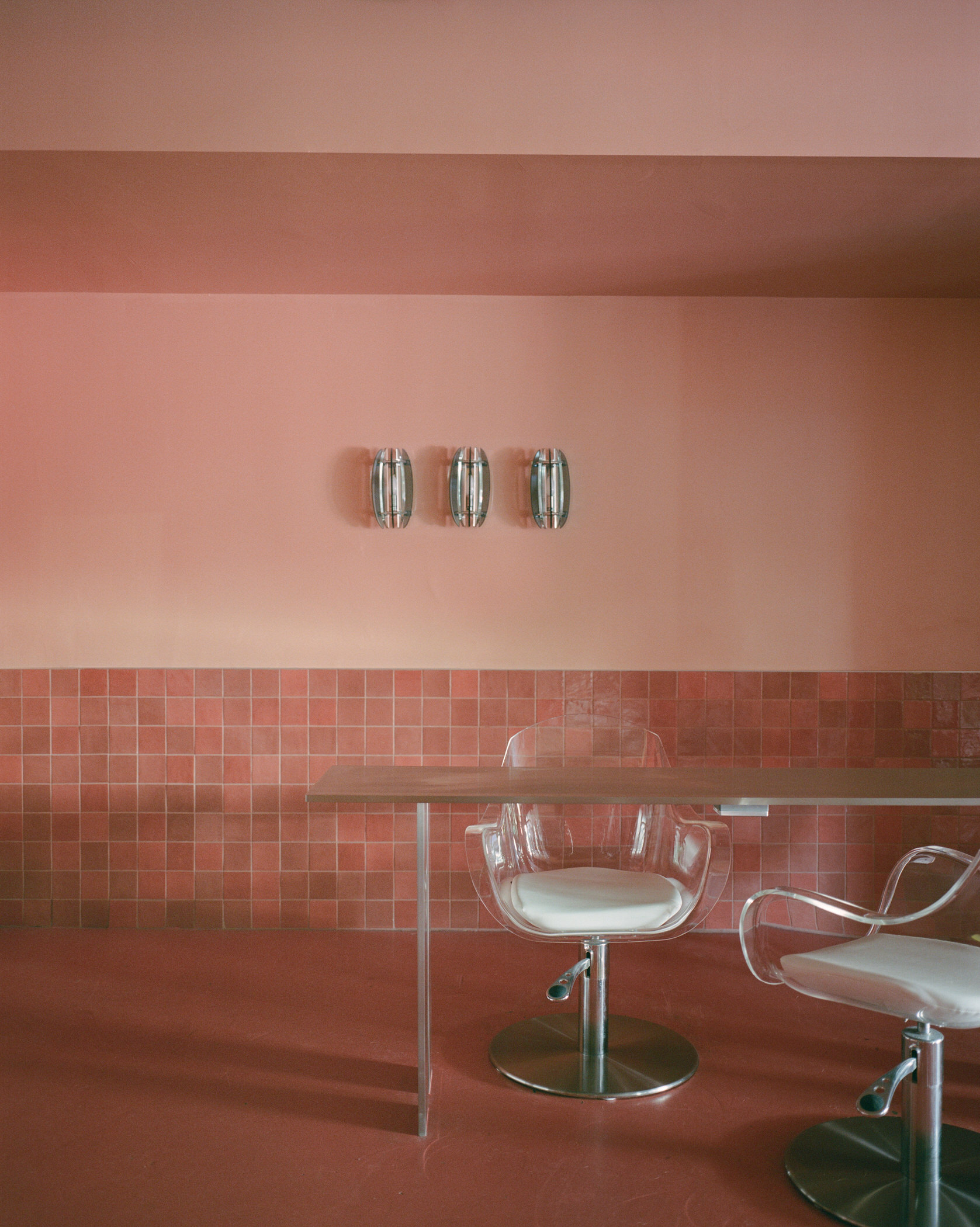 Despite the slightly tricky floorplan, the designers were able to retain the layout of the original store, although with a few tweaks. Understanding that foot traffic is heavy inside, COV Hair employs a minimalist approach that would balance the movement within. The classic marble benchtops and black carpentry banked against the walls have been replaced by cabinetry painted in pink and peach. Selected concrete walls and floors are now painted pink to complete a "pink palace" aesthetic.
Former hair-cutting stations are now replaced with floor-length mirrors, as the former tables are removed and replaced with a pink tiled wall for them to lean against. From the street front's light lemon façade, the terracotta pink glow offsets a fizzy pink-lemonade vibe.
Accompanying the fearless expressions of pink, touches of futuristic and contemporary tones are added for a balanced narrative. These include the stainless-steel colour bench anchoring at the heart of the salon and the benches abutting the mirrors with cutouts for hair dryers and tools baskets. Additionally, the simple geometry of the Plexi bubble-shaped chairs (imported from France as a nod to Cohen's hometown) to the wash basin to the wall sconces by the entrance sparks a nostalgic touch of the futurism era. The sentiment seems to be further enhanced by the salon's presence at night. Against the street facades of whites and greys, the yellow frontage of the shop emits a warm glow adorned by a spark of green.
COV Hair Salon playfully deviates from its past and onto something more exciting. Especially when the salon has been artfully styling hair for nine years now, the uplifting and quirky interior is bound to send the team to new heights. Pink, glorious pink! One can never have too much!
---
[Images courtesy of CoffeyHallett. Photography by Tim Salisbury.]