Refined Femininity: Avart Boutique in Lugano by Studiopepe.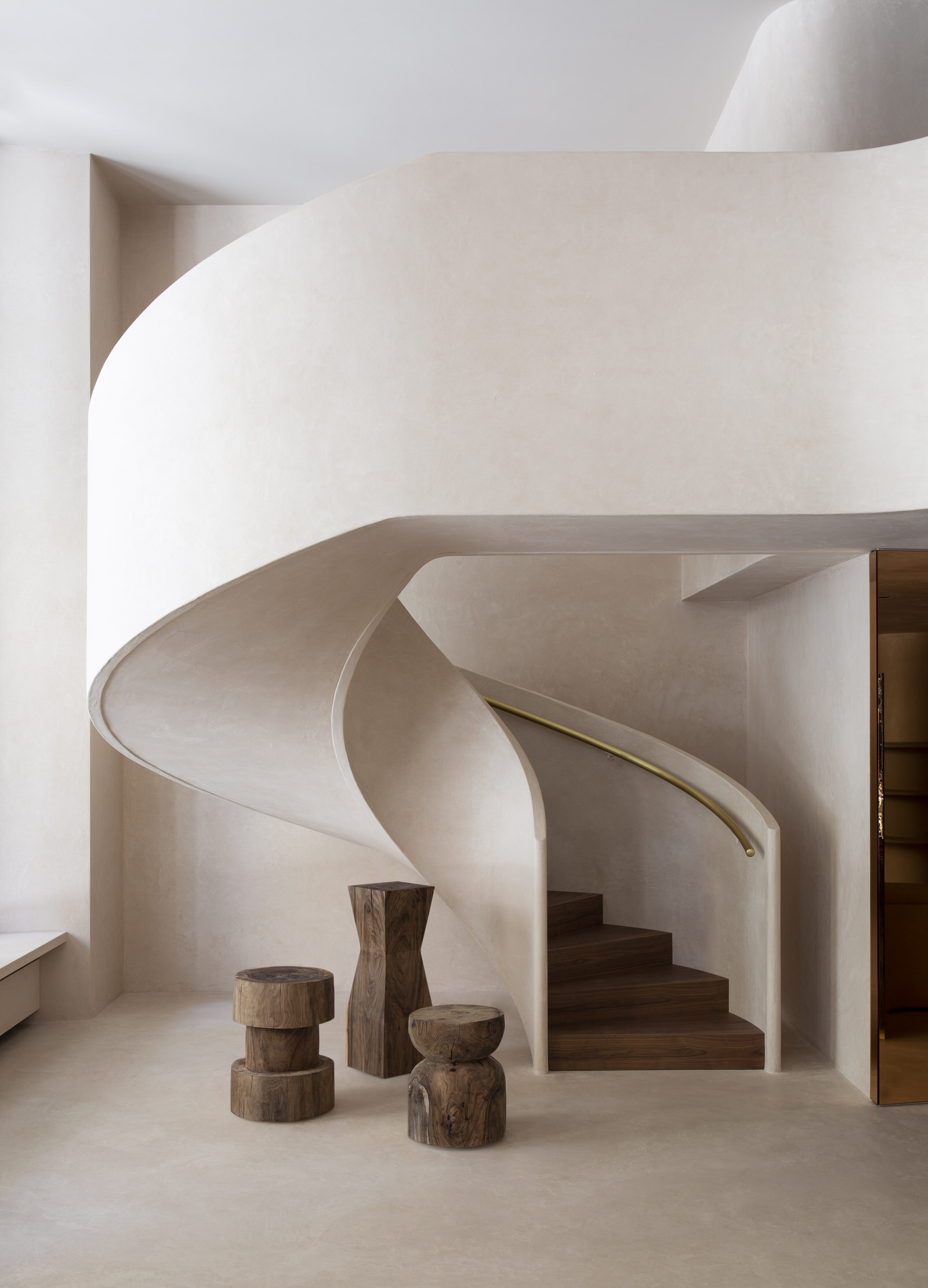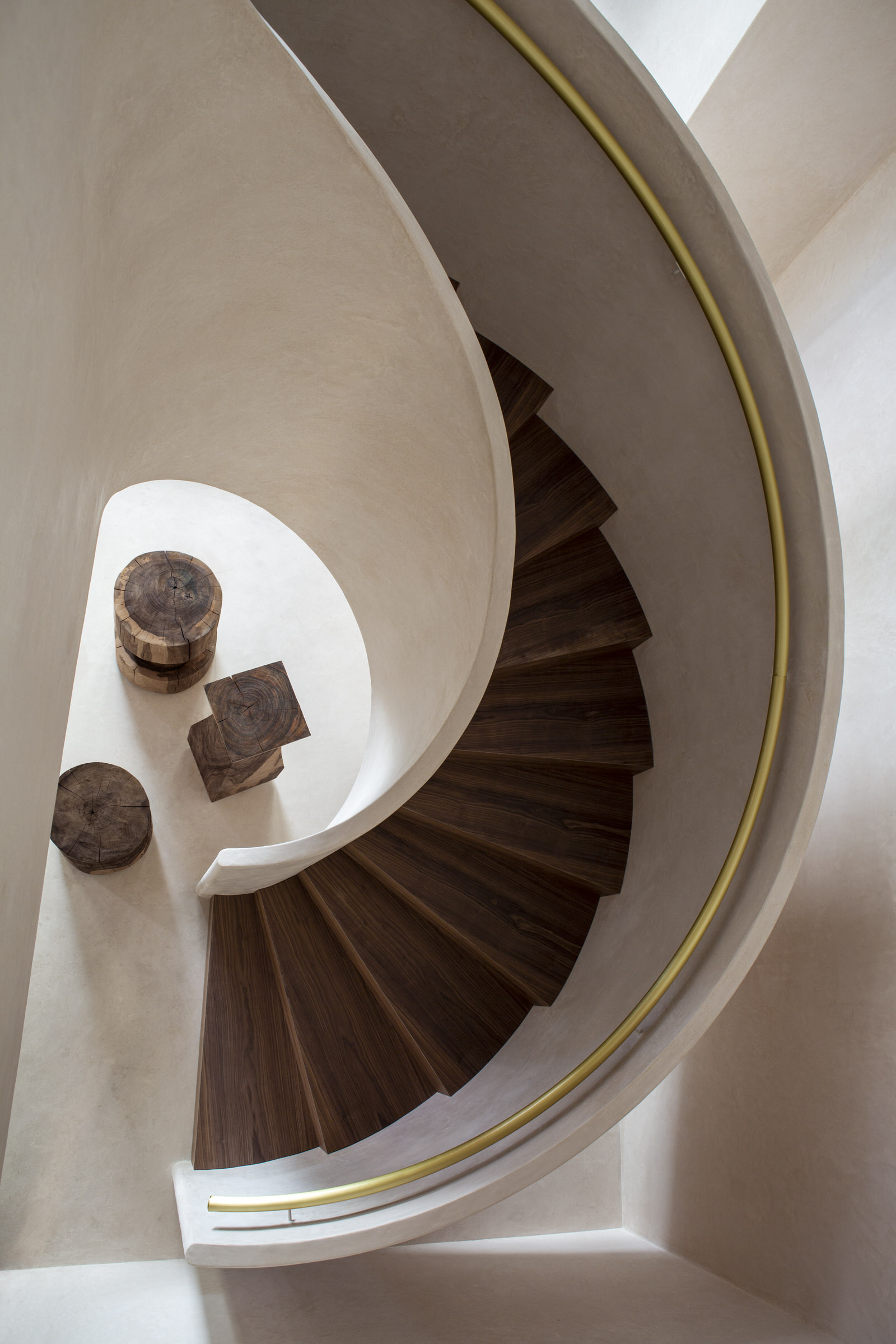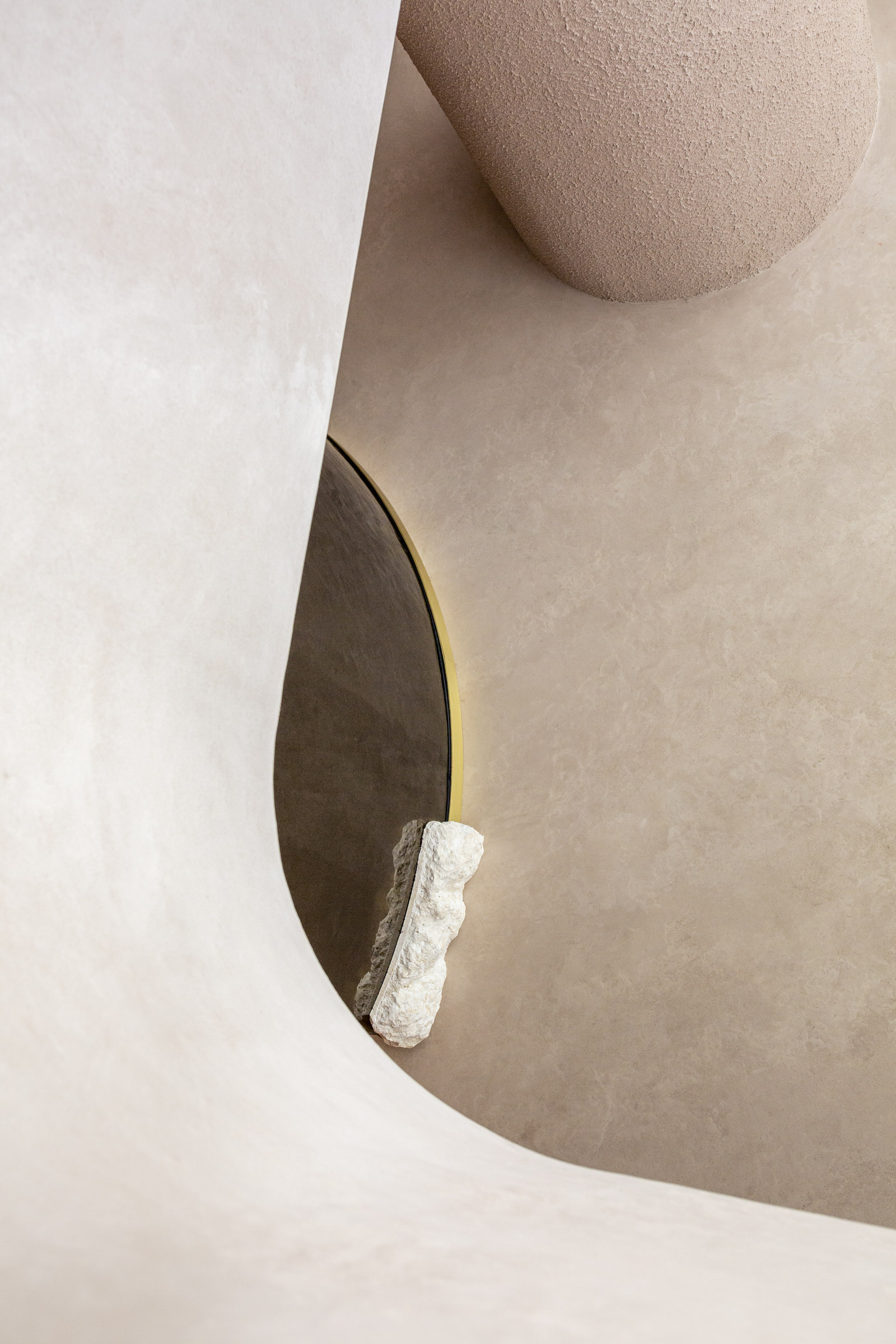 Arianna Lelli Mami and Chiara Di Pinto, creative directors of Milan-based design agency Studiopepe, have imagined Avart—a new fashion boutique in the heart of Lugano, Switzerland. Characterised by natural tones and soft geometries, the interior features material contrasts and precious textures that deliver a welcoming atmosphere that speaks to refined and contemporary femininity.
Nude-coloured micro-sand covers the walls and floor, creating a neutral and sensual shell that enhances the shape of the volumes inside. The large cylindrical column in rough plaster and the helical staircase which, like a continuous ribbon, connects the two levels of the boutique, become the key sculptural elements of the store.
The interior is enhanced with pure marble—its veins and intense colour embellishing the neutral palette by bringing out their various shades and complexions. Travertino Silver covers the entrance facade and interior furnishings, while rough and irregular slabs of Smeraldo Onyx and Fusion Pink marble are transformed into display tables, their non-finished form adding complexity and weight to the interior.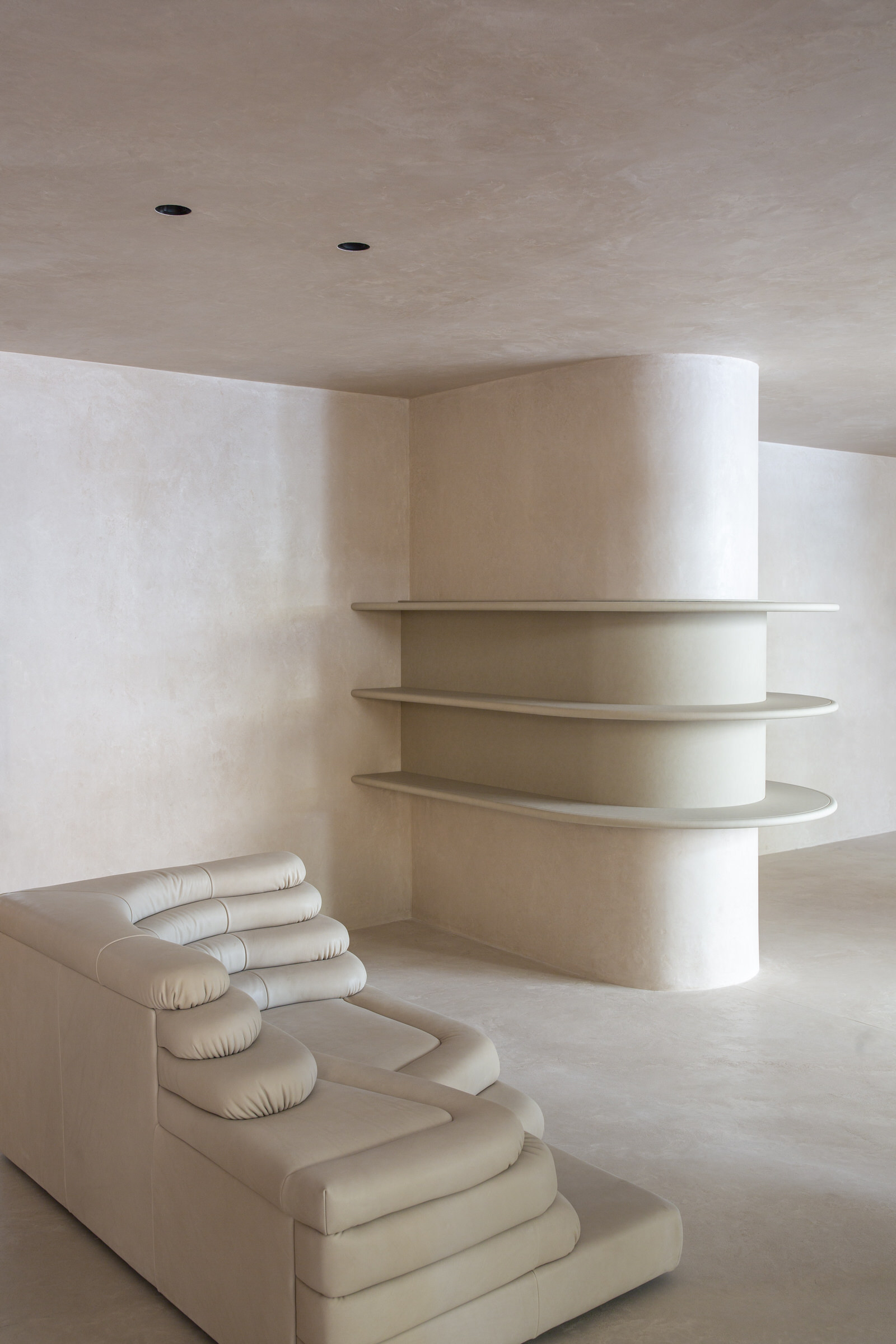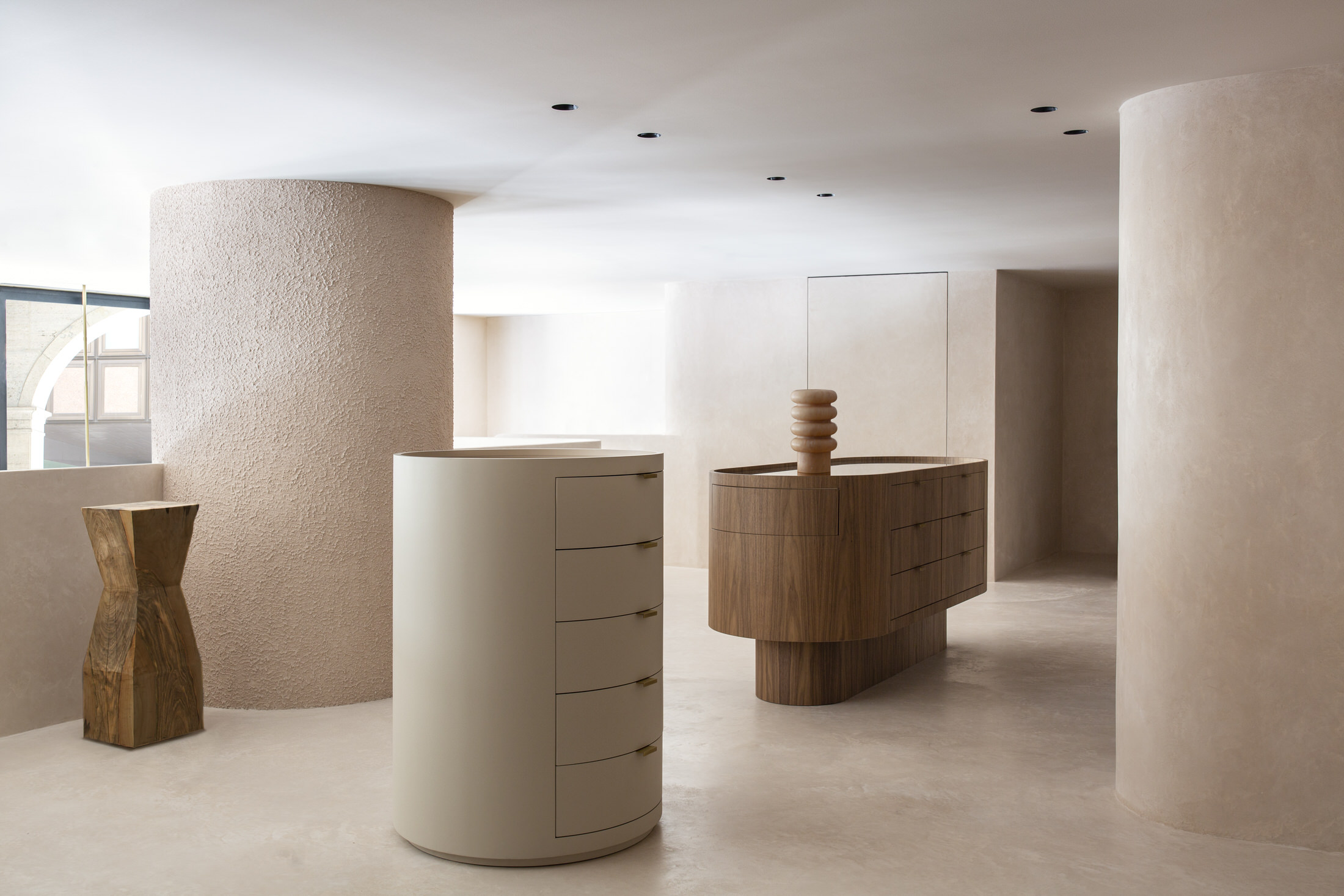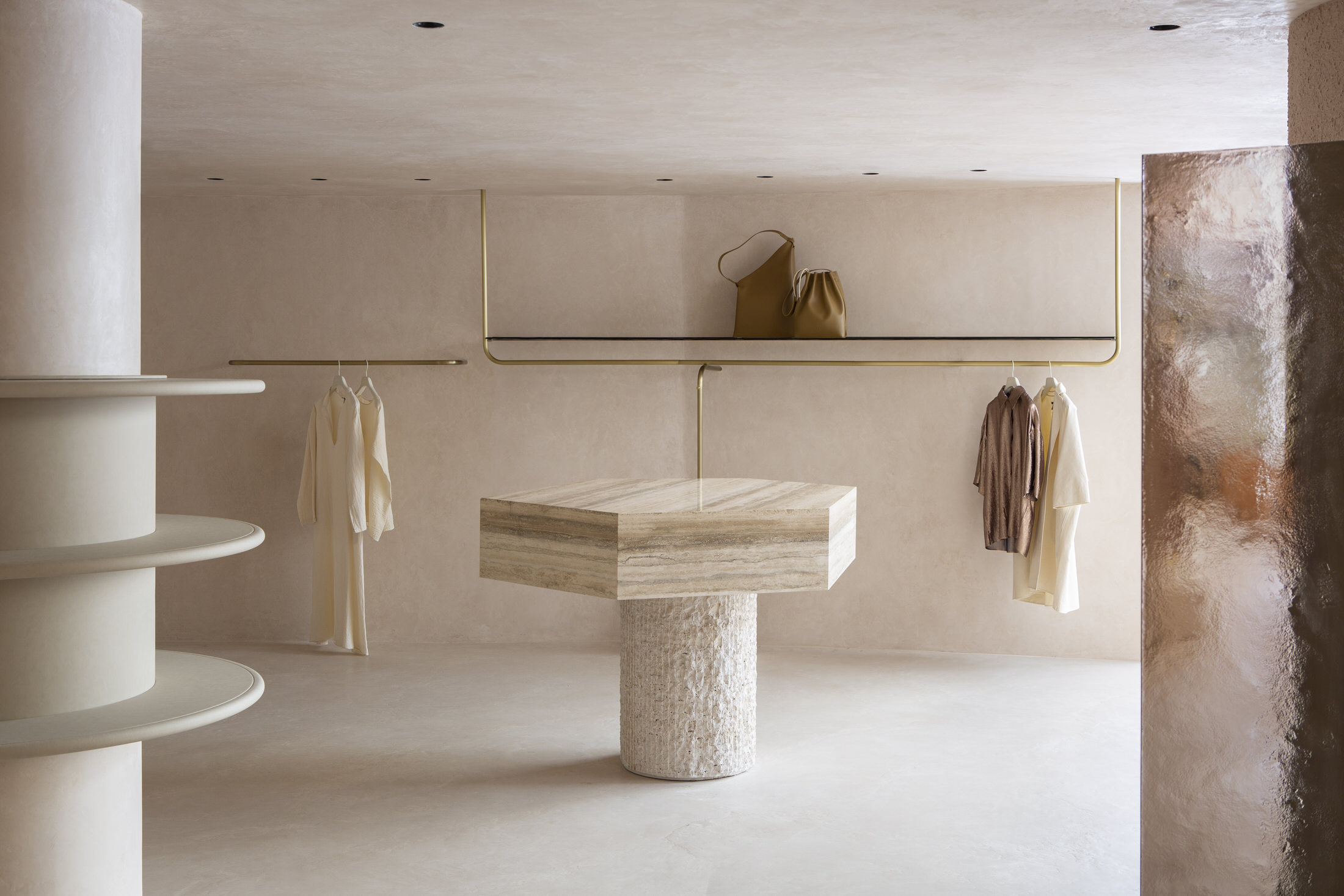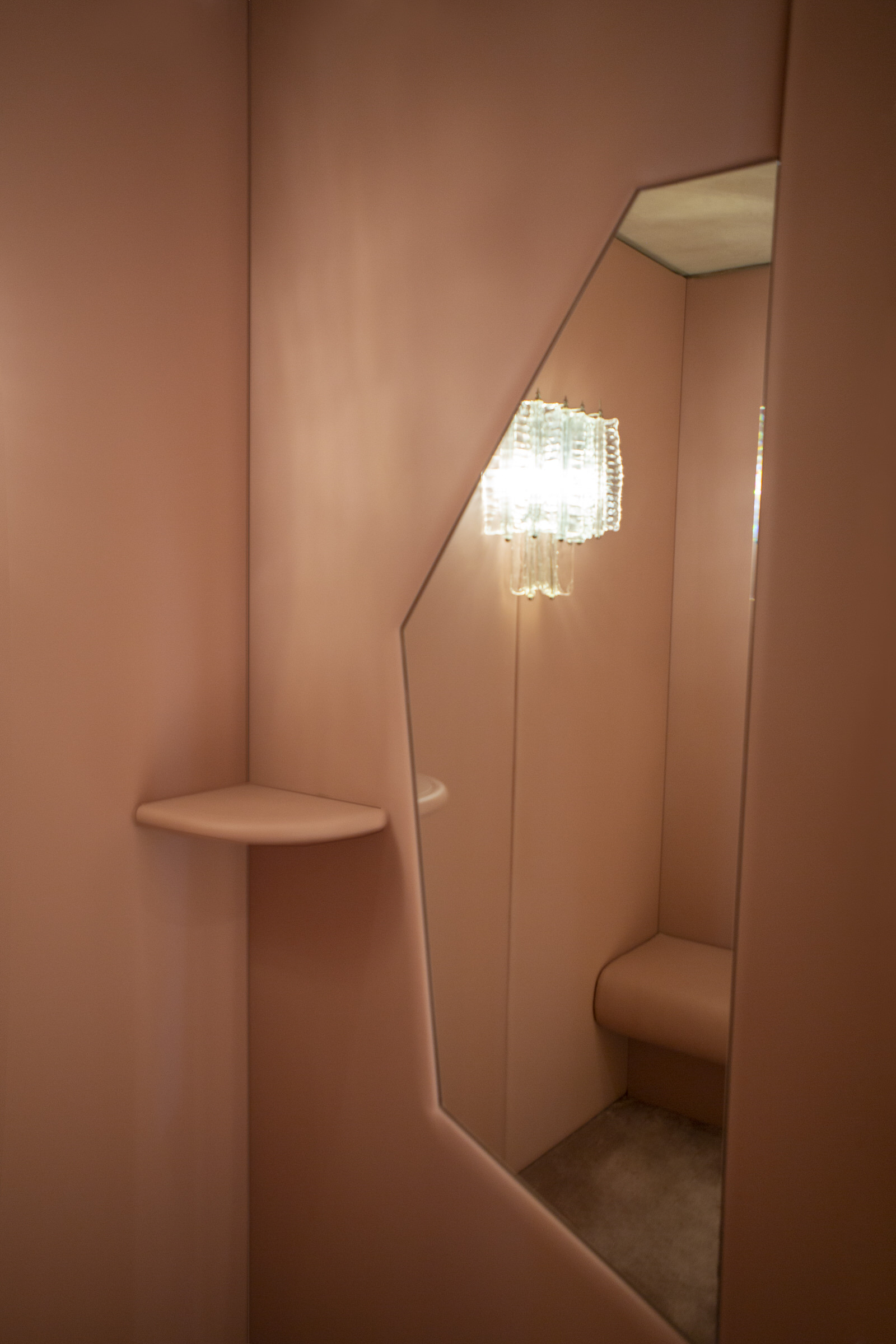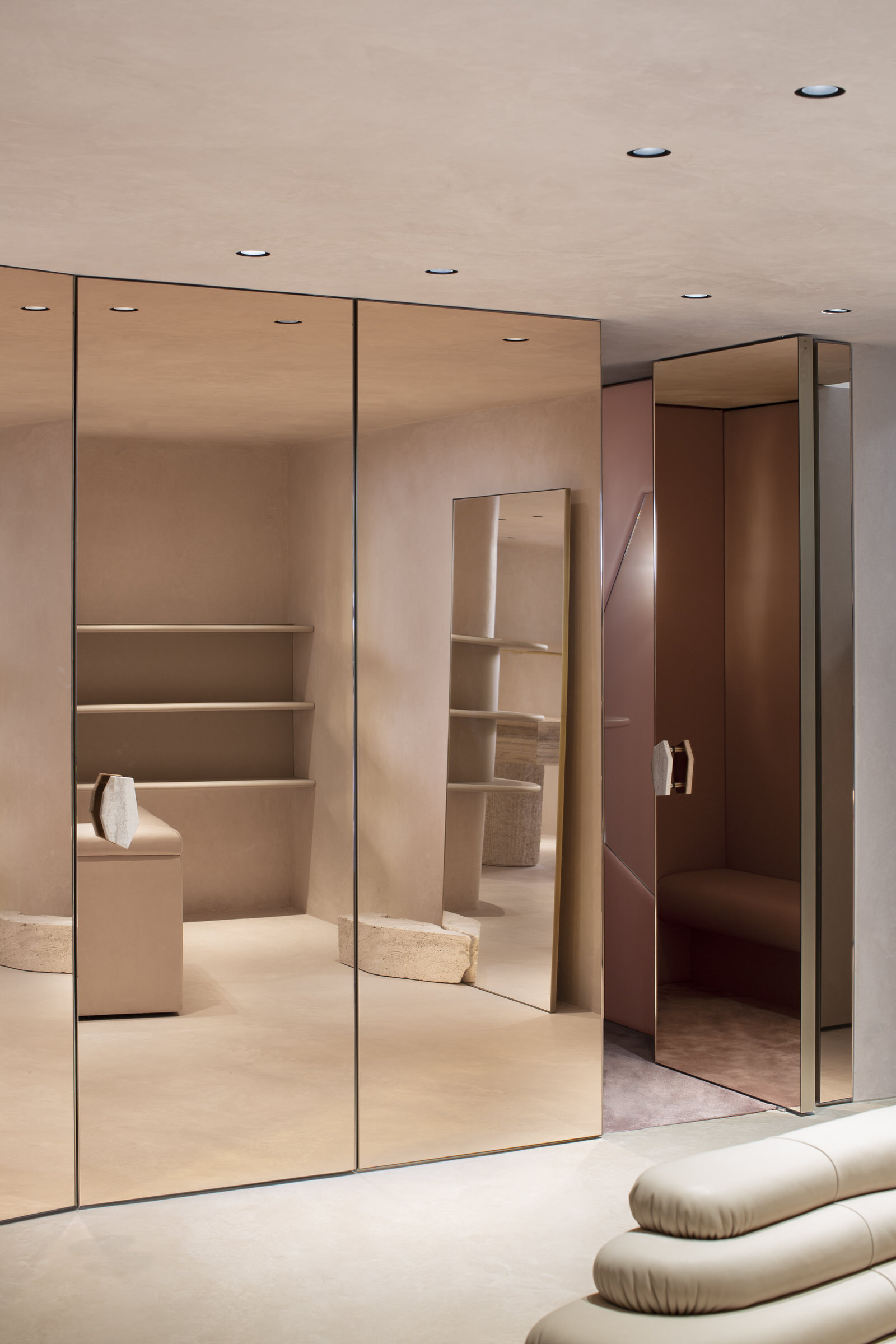 Cosmo-grey fused glass screens divide the space into different functional zones. Glass is also used in decorative elements such as the large chandelier by Barovier & Toso, and the Venini appliques that embellish the fitting area.
Pieces designed by Studiopepe are seen throughout. The Lazybones armchairs for Baxter, the Bonfire lamp for Gallotti & Radice, the Lunar Addiction carpet for CC-Tapis and the Affinità Elettive vases for Bloc Studios alternate in an elegant stylistic layering together with custom furnishings and design iconic, like the Terrazza sofa from De-Sede.
Adrianna and Chiara worked with local Bedano artisans, Veragouth and Xilema joinery and carpentry, to realise the key spatial elements. Hangers in natural brass are suspended from the walls to create graphic shapes against the neutral backdrop. Precious pink mirror claddings with satin brass profiles and travertine handles open to reveal an all-over upholstery in pink leather and carpet.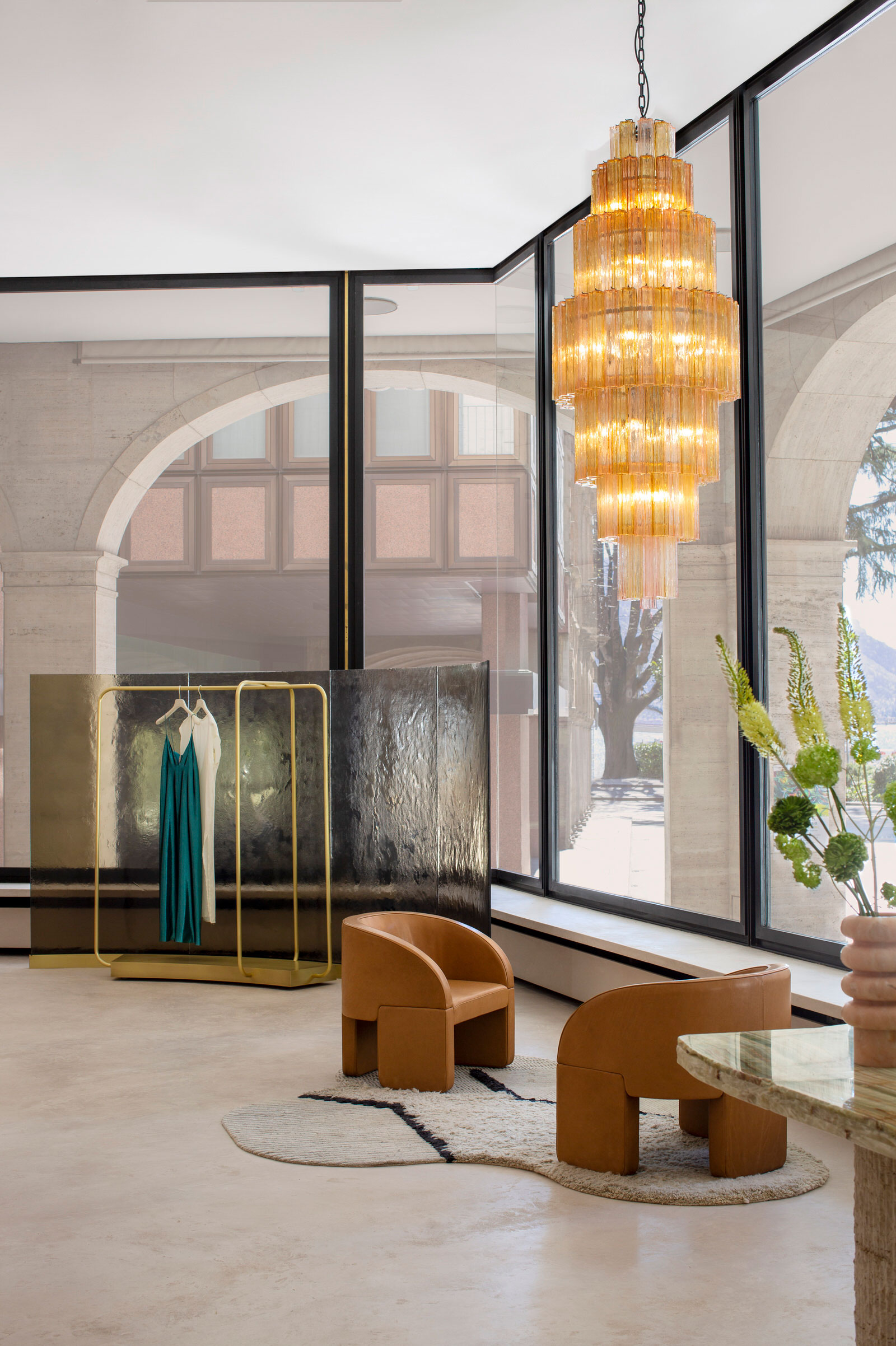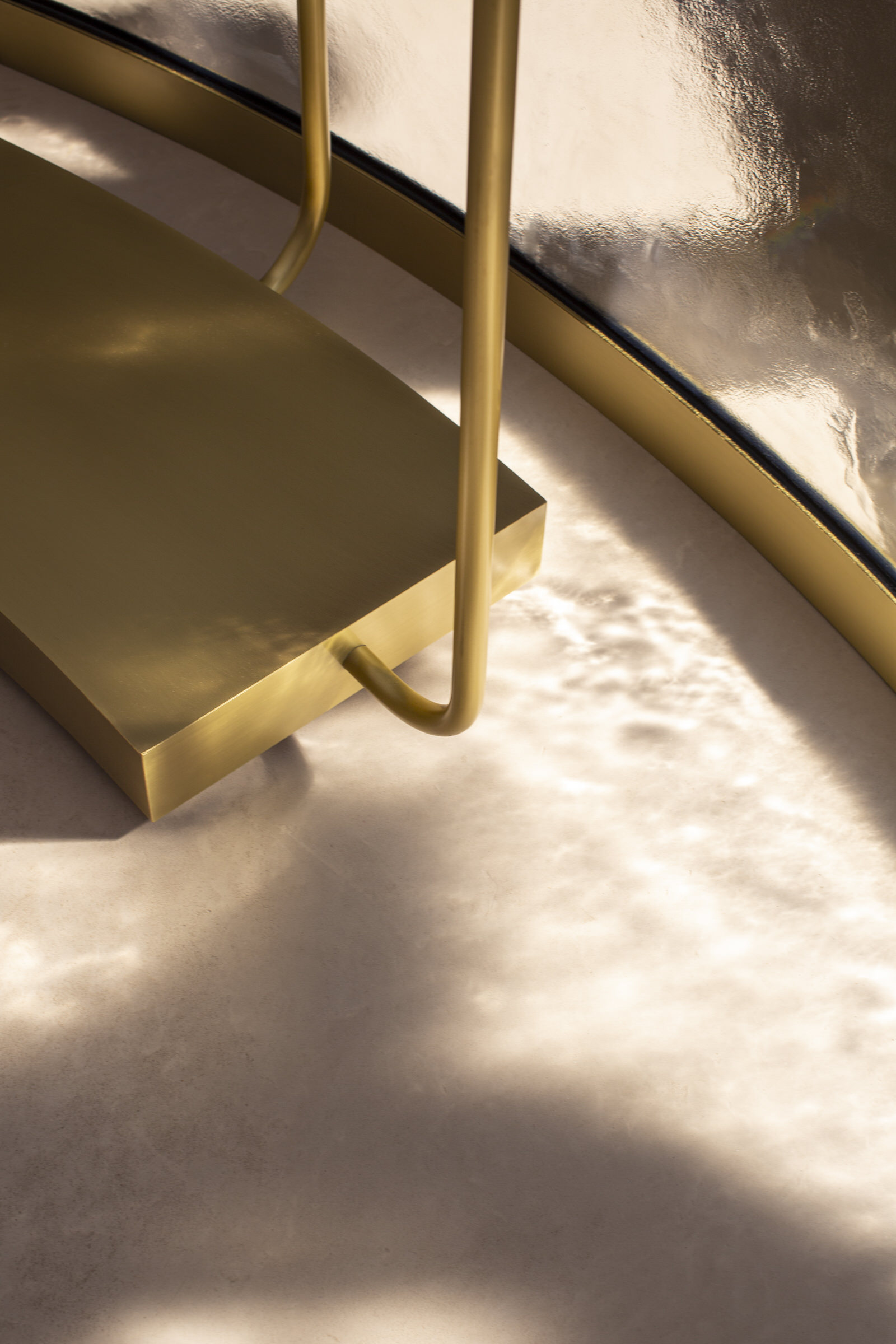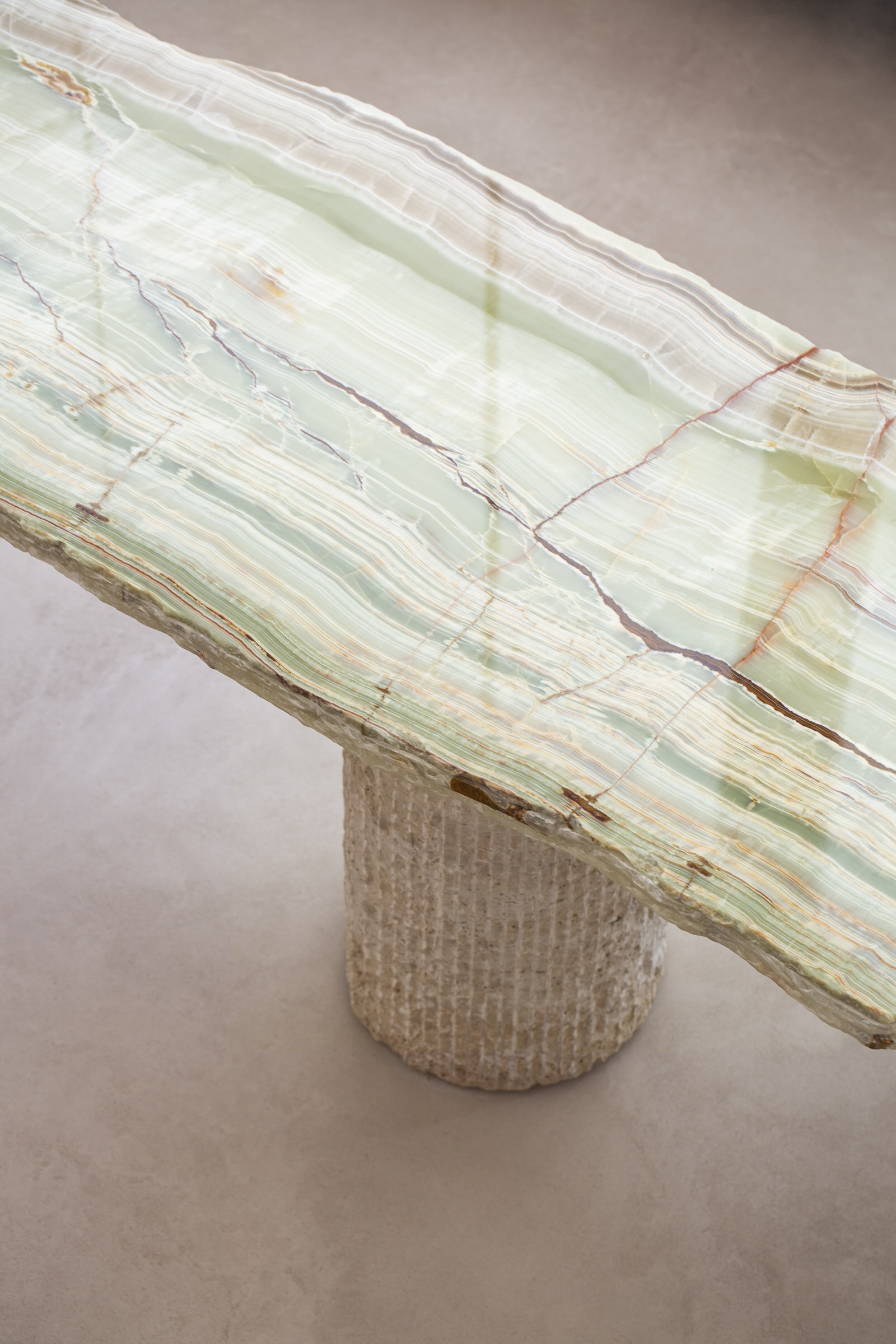 Veragouth and Xilema's handiwork extends to the Brancusian-inspired displays in solid local walnut timber, warming the atmosphere of the store. The same wood returns in the cladding of the steps of the staircase and in the oval counter dedicated to jewels on the mezzanine level.
Meticulously designed, Studiopepe didn't leave anything to chance. Viabizzuno was chosen for the lighting, Alimonti for the marbles and stones, Vetreria Bazzanese for the special glass and Dedar for all textile coverings. Halfway between abstraction and representation, these sinuous and always different geometries are an expression of Studiopepe's dynamic, fluid, energetic, vital and ever-evolving creativity.
---
[Images courtesy of Studiopepe. Photography by Silvia Rivoltella.]