Secret Garden House by Kennedy Nolan.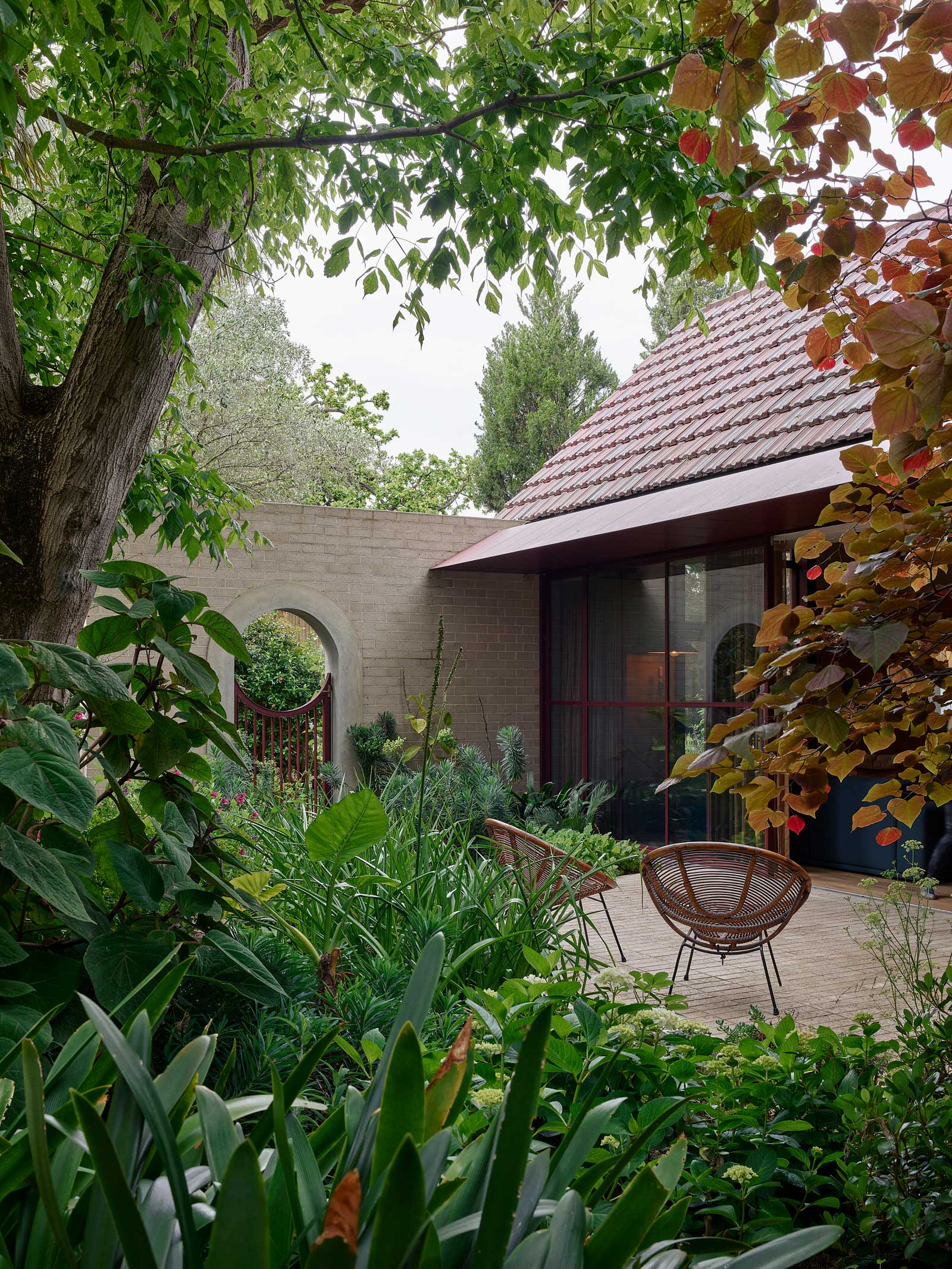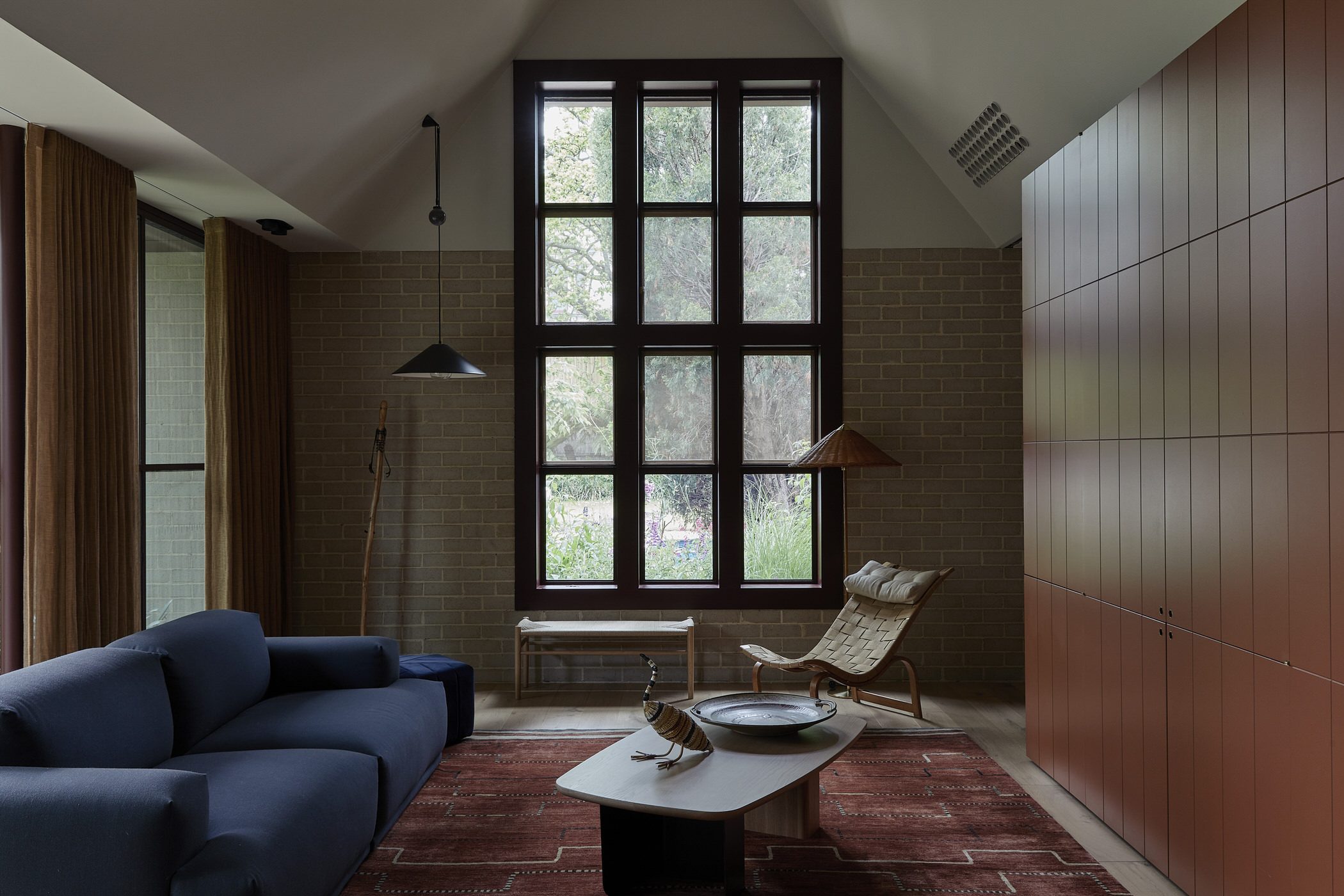 Somewhere in Melbourne, beyond a mystical arched gateway, hides a secret garden that is the stuff of storybooks. Like its famous namesake novel by Frances Hodgson Burnett, it is big and wild, with birds and butterflies and blooms that come alive at magic hour. Only, unlike the book, this secret garden is beautifully tended, serving as a restful, sequestered sanctuary for its owners, who enlisted Patrick Kennedy and Rachel Nolan and their team at Kennedy Nolan to construct a home at its heart.
When it came to the construction, Patrick and Rachel ensured that every aspect of the building was designed to evoke a quiet sense of whimsy— "an abstruse experience made calm by the use of sombre tones and textures", explains Patrick.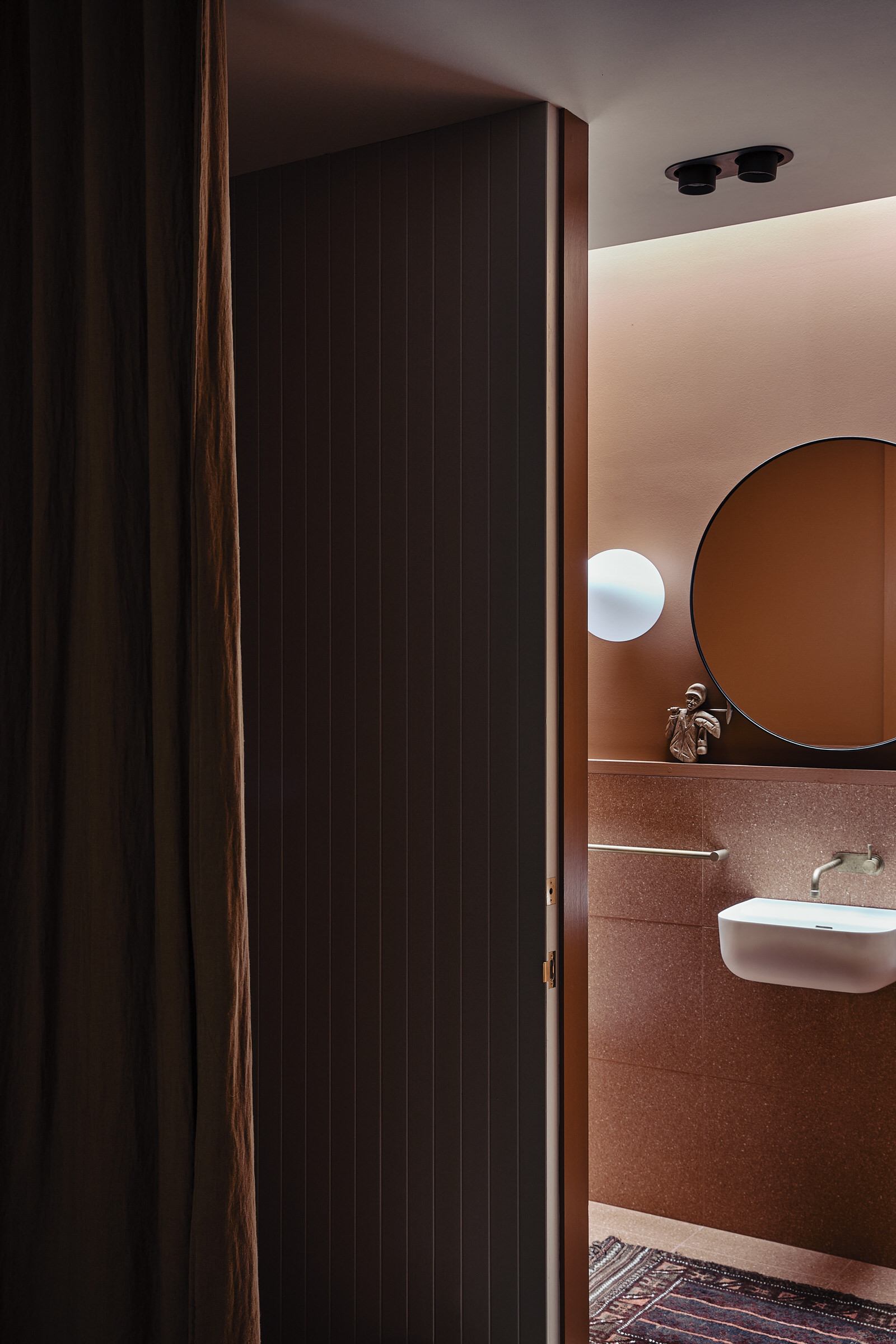 "Morphologically, the building consists of a garden wall pierced by three elements: an oculus window, an arched garden gate, and an anomalously scaled thick-mullioned window bay," says Patrick. Meanwhile, an extruded roof, tiled and strapped, overarches the wall—a reimagination, if you will, of Edwardian half-timbering. "All the elements were developed in the manner of the Arts and Crafts Jacobean revival, setting up a dialogue with the Queen Anne main house," muses the architect.
For Kennedy Nolan, the building features a raft of architectural styles that are compatible but distinct, "generated through a playful and light-hearted approach to historical references", explains Patrick. But somehow, despite the architectural layers that peep through the bones, the building seems almost incidental to the ground on which it sits, merely another space to sleep and eat and work—different only by virtue of the walls that contain it.
When it came to planning the layout, Kennedy Nolan followed a Lutyens-and-Jekyll approach. A small, decorative aperture was turned into an entryway, garden seating was introduced, and a dense garden approach was carved out in a bid to invite visitors to slow down and savour the moment.
The interior was deliberately muted to encourage an outward perspective. "This is a modest place in size and function; the pleasure it provides comes from its intense connection to the garden while remaining resolutely distinct from it. It is a celebration of threshold, of approach, of privacy and retreat," signs off Patrick.
---
[Images courtesy of Kennedy Nolan. Photography by Derek Swalwell.]