The Hospitality & Public Spaces at Hotel Torni in Helsinki by Fyra.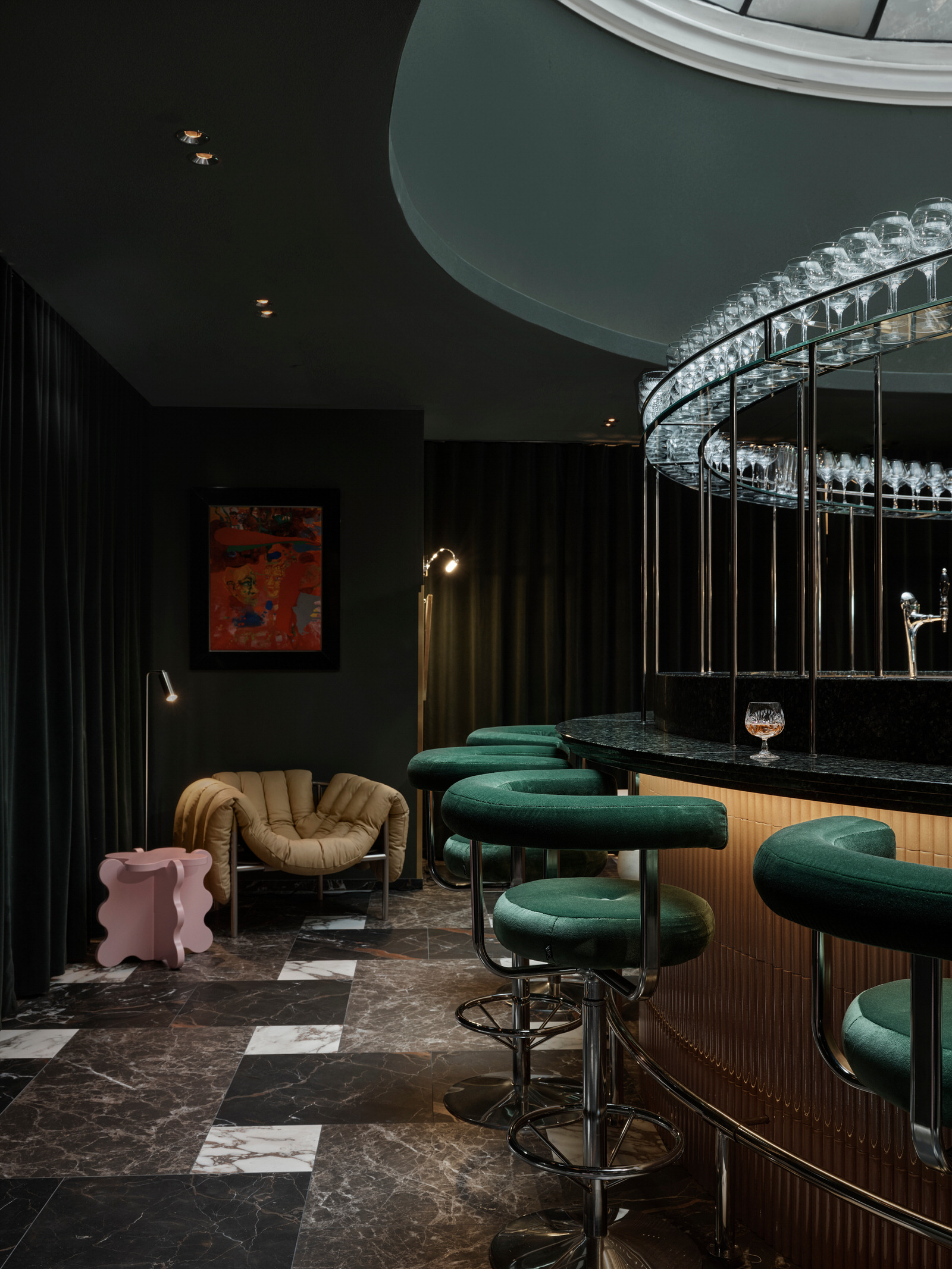 The American Bar was restored to its original location under the Hotel's dome.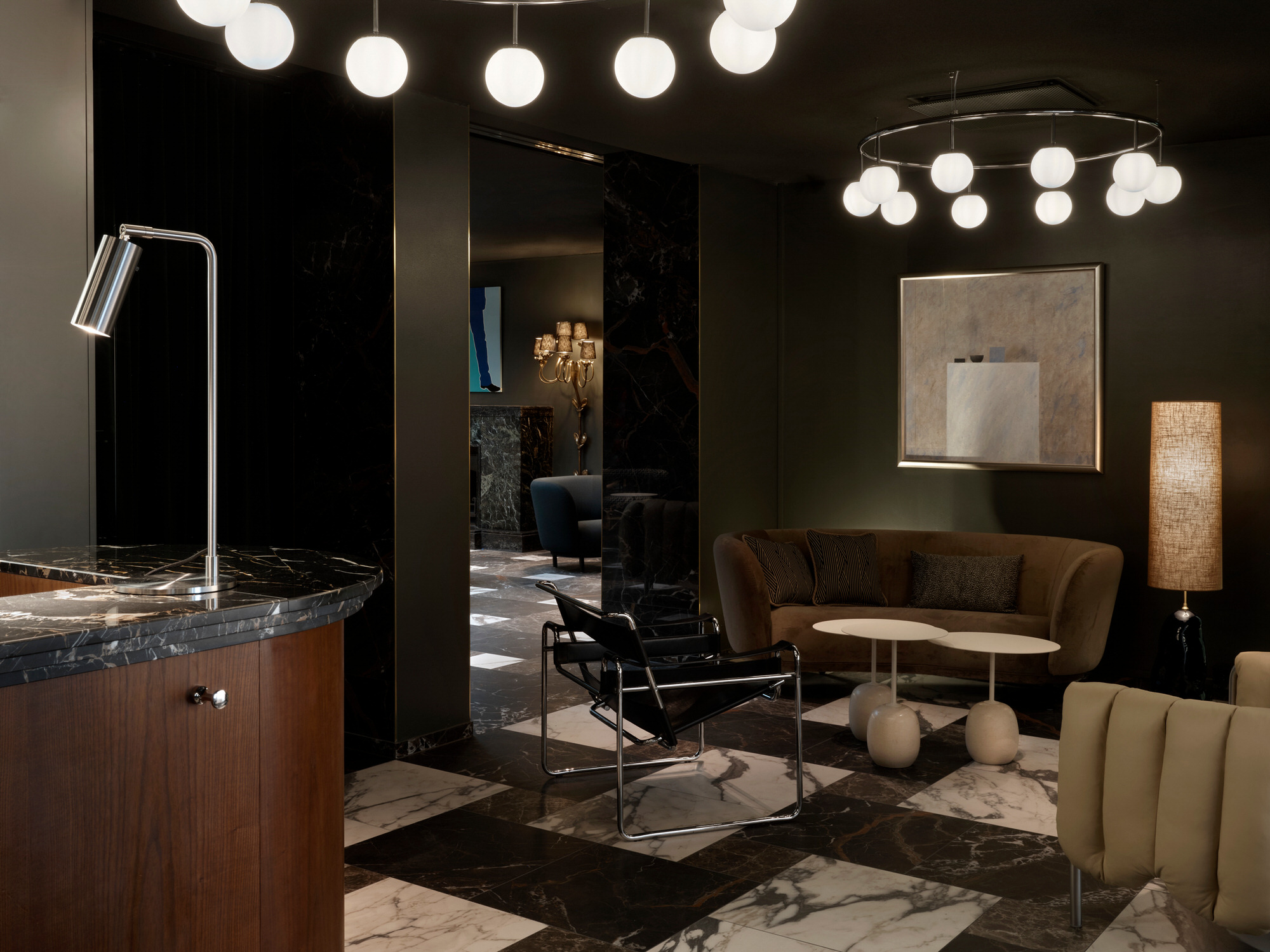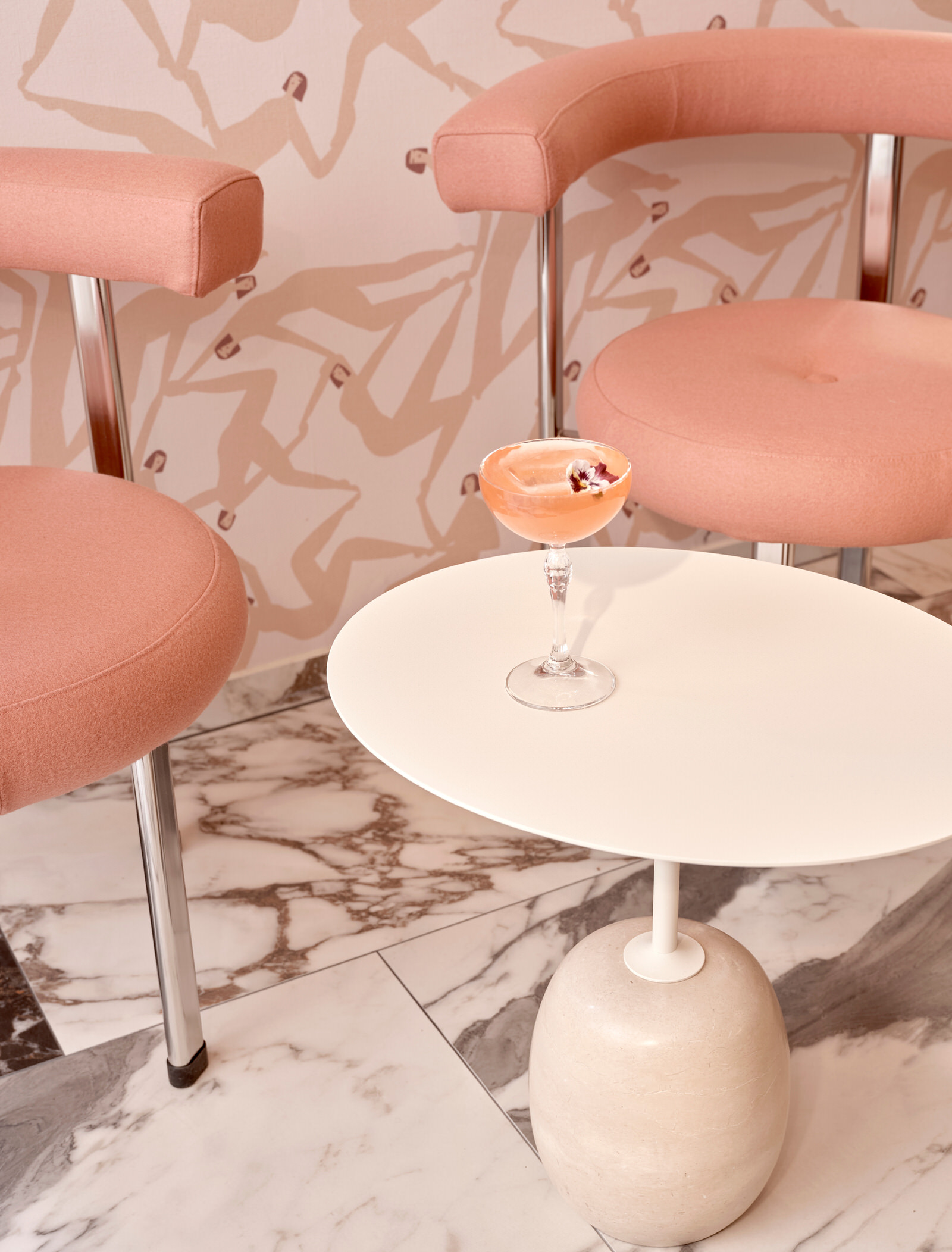 Light and playful, the Reception contrasts with the neighbouring masculine American Bar.
If you've visited Helsinki, Hotel Torni might ring a bell. Established in 1931, the thirteen-floor building was Finland's first 'skyscraper' marking it as a prominent landmark ever since. In 2018, the hotel underwent a comprehensive renovation with the local interior design agency Fyra taking the reins on, arguably, the best parts—the restaurant, bars and reception area.
The studio let Torni take the lead, with the original architecture forming the base of the design concept. The aim was to inject surprising but elegant elements that respect the building's historical legacy. With the space being a magnet for several Finnish cultural influencers, Fyra went bohemian, adding new art pieces to the hotel's already impressive collection with an eclectic mix of styles from different time periods. Paired with a bold use of colour, The restaurant OR, located on the street level of the building, presents a layering of different styles with art as the focus.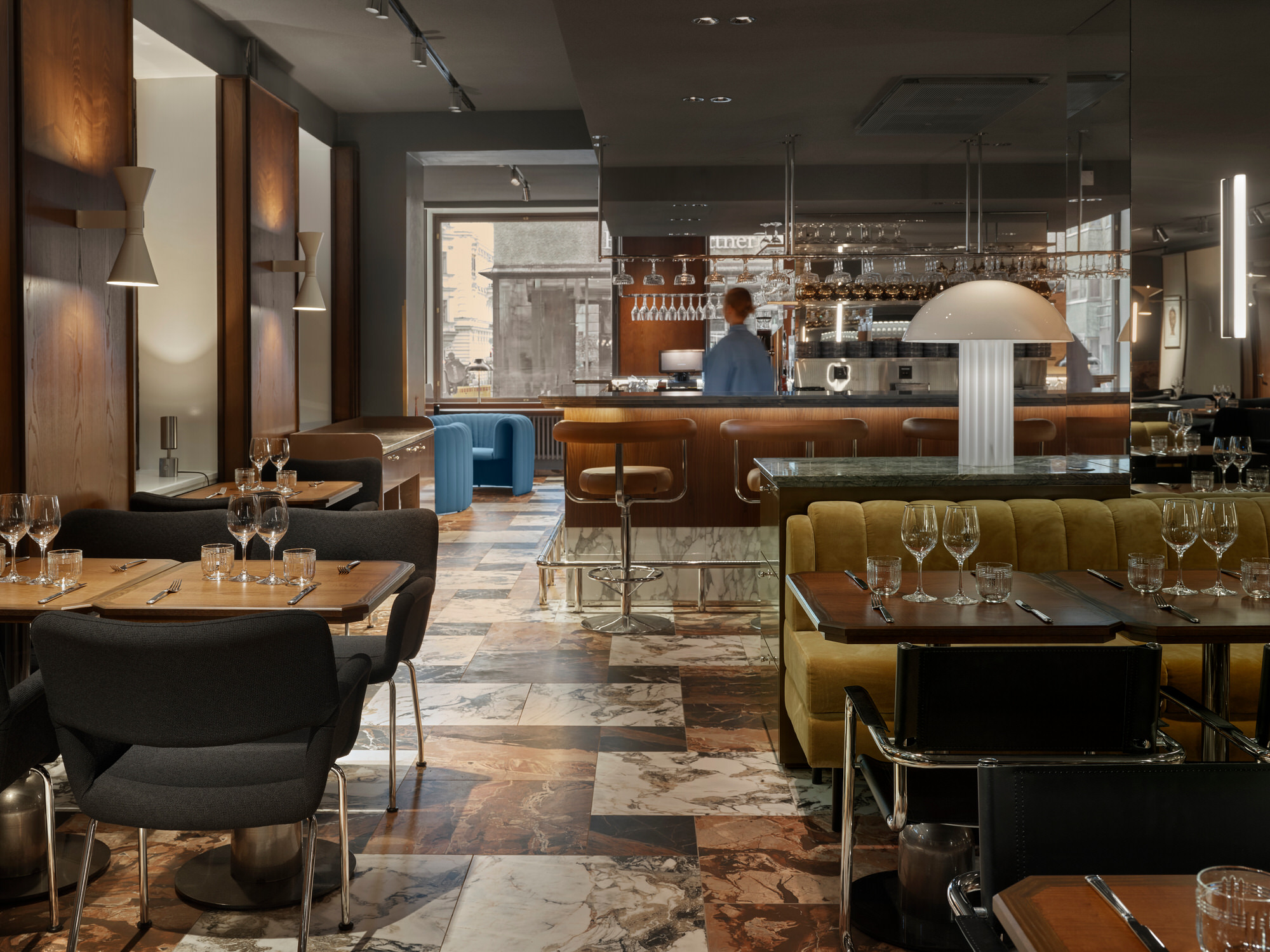 Restaurant OR layers styles and materiality with art at its core.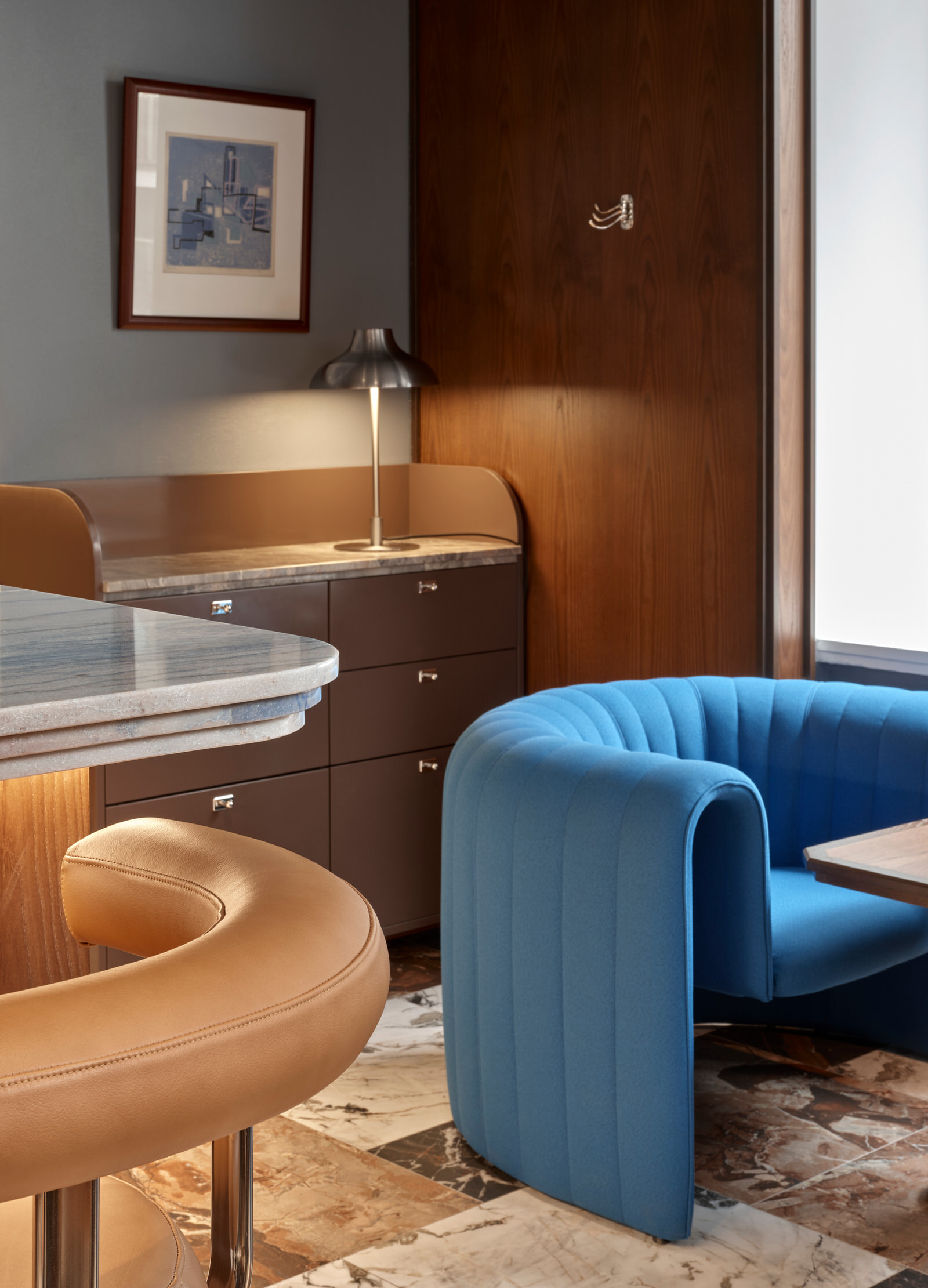 If you have been to Hotel Torni, have no fear, the legendary Ateljee Bar remains. Although it's had a facelift. Situated on the 13th floor, at the end of a narrow spiral staircase, the bar offers views in four different directions over the rooftops of Helsinki.
The space has been extended to the 12th floor via an elevator, increasing accessibility and keeping the party going for even more guests. The materials for the rooftop bar were chosen not to compete with the impressive views but to maximise the effect through mirrored surfaces—simple and refined.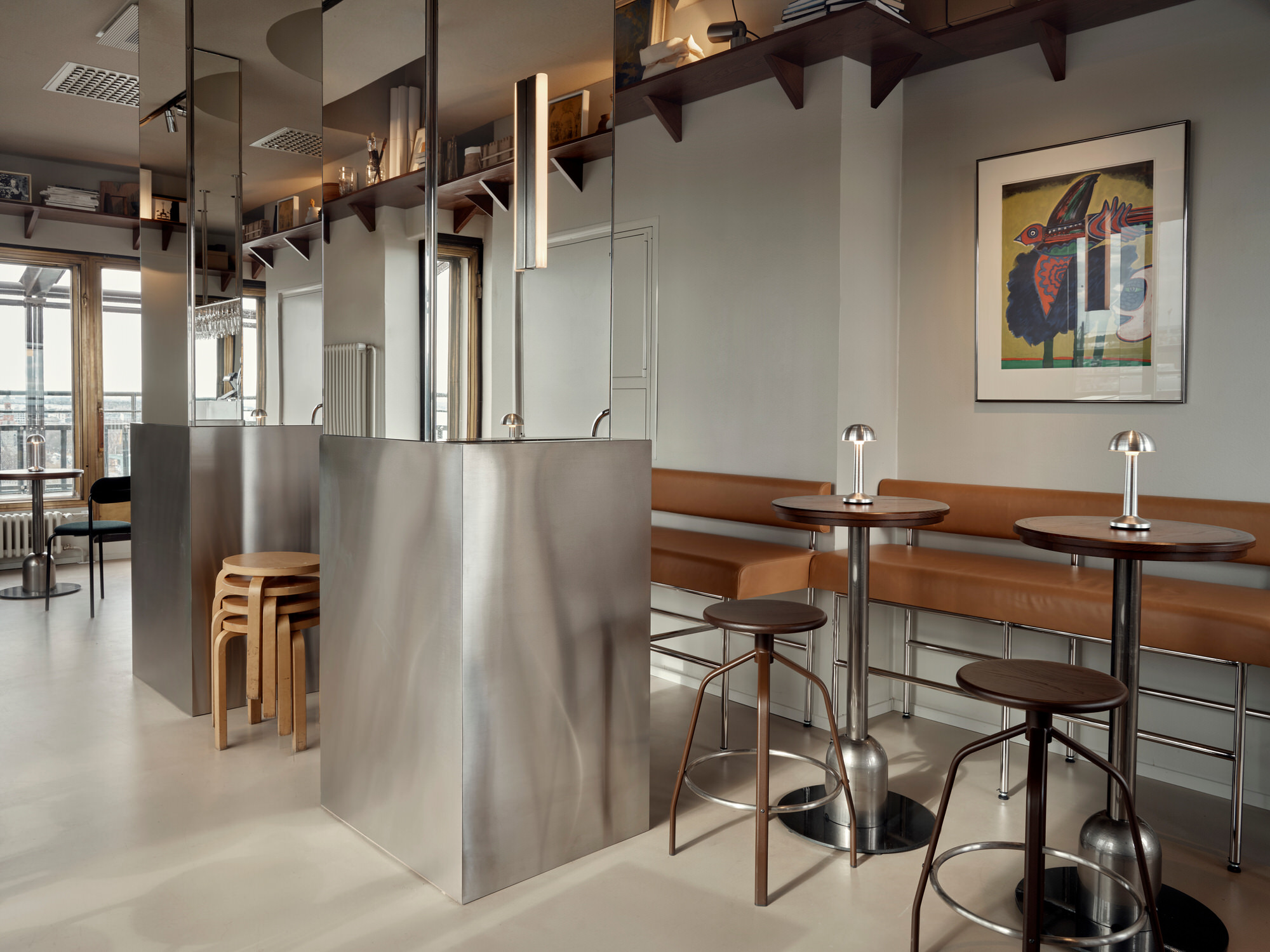 The legendary Ateljee Bar has undergone a contemporary update.
The American Bar was restored to its original location under the unforgettable dome in the centre of the hotel, the shape of which is echoed by the new bar counter. The dark and elegant atmosphere of the bar is enhanced by a classic—Paavo Tynell's lamps. Sitting adjacent to the American Bar, the Reception is in contrast light and playful, a tongue-in-cheek antidote to its masculine ambience.
Each an experience in themselves, the spaces each have a thoughtful and distinct atmosphere fit for this Finnish Icon.
---
[Images courtesy of Fyra. Photography by Riikka Kantinkoski.]