5 of Australia's best bathrooms for 2022: be inspired
The Kitchen & Bathroom Designers Institute (KBDi) celebrated its 14th annual Awards Gala earlier this month Here, we're sharing the five designers who beat the rest with their beautiful bathrooms.
KBDi Bathroom Designer of the Year 2022 – NSW and KBDi Australian Bathroom Designer of the Year 2022 
Eliesha Paiano | Paiano Design
Illawarra-based designer, Elieisha Paiano took out the top bathroom title with this tiny space.
Here's what the judges had to say:
"There is much more to this bathroom than can be captured in a photograph. The passive-designed tree house required thoughtful planning and considered material selections to meet the client's sustainability goals. The designer created a space with an earthy aesthetic, innovative material usage and a highly functional layout, ticking all the boxes for a sustainable and liveable project. The bathroom was comprehensively documented with a detailed specification and professional plan set, and the judges were delighted to award the designer a national title."
KBDi Bathroom Designer of the Year 2022 – Victoria 
Naomi McLean | MJ Harris Group
This up-and-coming Melbourne designer took home a swag of awards, with the state title being just one of eight!
Here's what the judges thought about this particular space:
"Planning an expansive bathroom space is not without challenges, and the panel commended the designer on her proportionate resolution. The design was carefully considered and expertly documented, and a visual treat, too." The judges declared it a well-deserved winner in this tight competition.
KBDi Bathroom Designer of the Year 2022 –  South Australia
Jo Niederer | Brilliant SA
The judges were impressed with this designer's innovative space planning and clever design solution. They commended her on a stylish selection of finishes and a pleasing and practical outcome.
KBDi Bathroom Designer of the Year 2022 – Western Australia 
Alysia Pekel | Western Cabinets
From the well-designed bedhead with suspended beside tables to the detailed walk-in robe and ensuite documentation, the designer demonstrated an impressive range of skills with this master suite entry.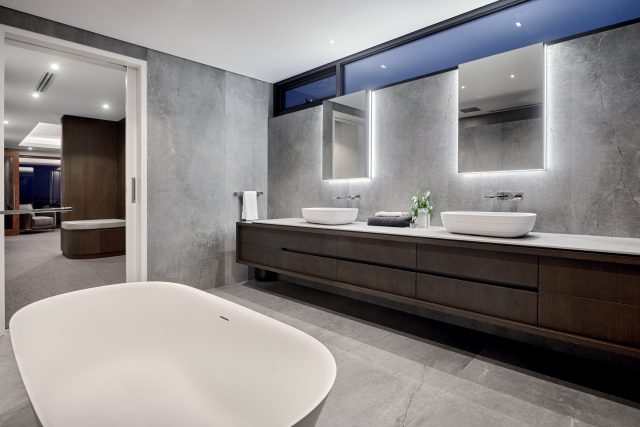 KBDi Bathroom Designer of the Year 2022 – Queensland 
Sheena Hanks | Inka Interiors
The designer overcame the challenges of an extra-large space to create a well appointed, proportionate and aesthetically pleasing space. The panel commended her on her efforts and a successful end result.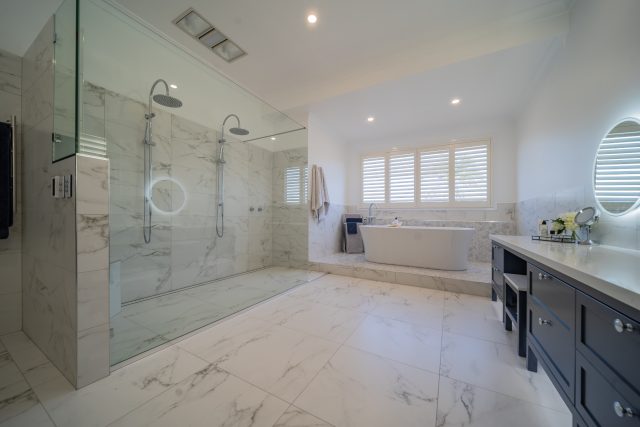 See more winning bathrooms at kbdi.org.au.
The Kitchen and Bathroom Designers Institute (KBDi) is Australia's premier specialist kitchen and bathroom designers' association. It is a national organisation with chapters located around Australia, and a strong commitment to the continual improvement and professional development of this increasingly specialised design field. KBDi Designer Members are committed to their profession and this niche industry.
5 of Australia's best kitchens as voted by design professionals
The Kitchen & Bathroom Designers Institute (KBDi) members and industry partners celebrated their 14th annual awards this month as an…