A Nod to the Mediterranean: Piatti Restaurant in Montreal by Ivy Studio.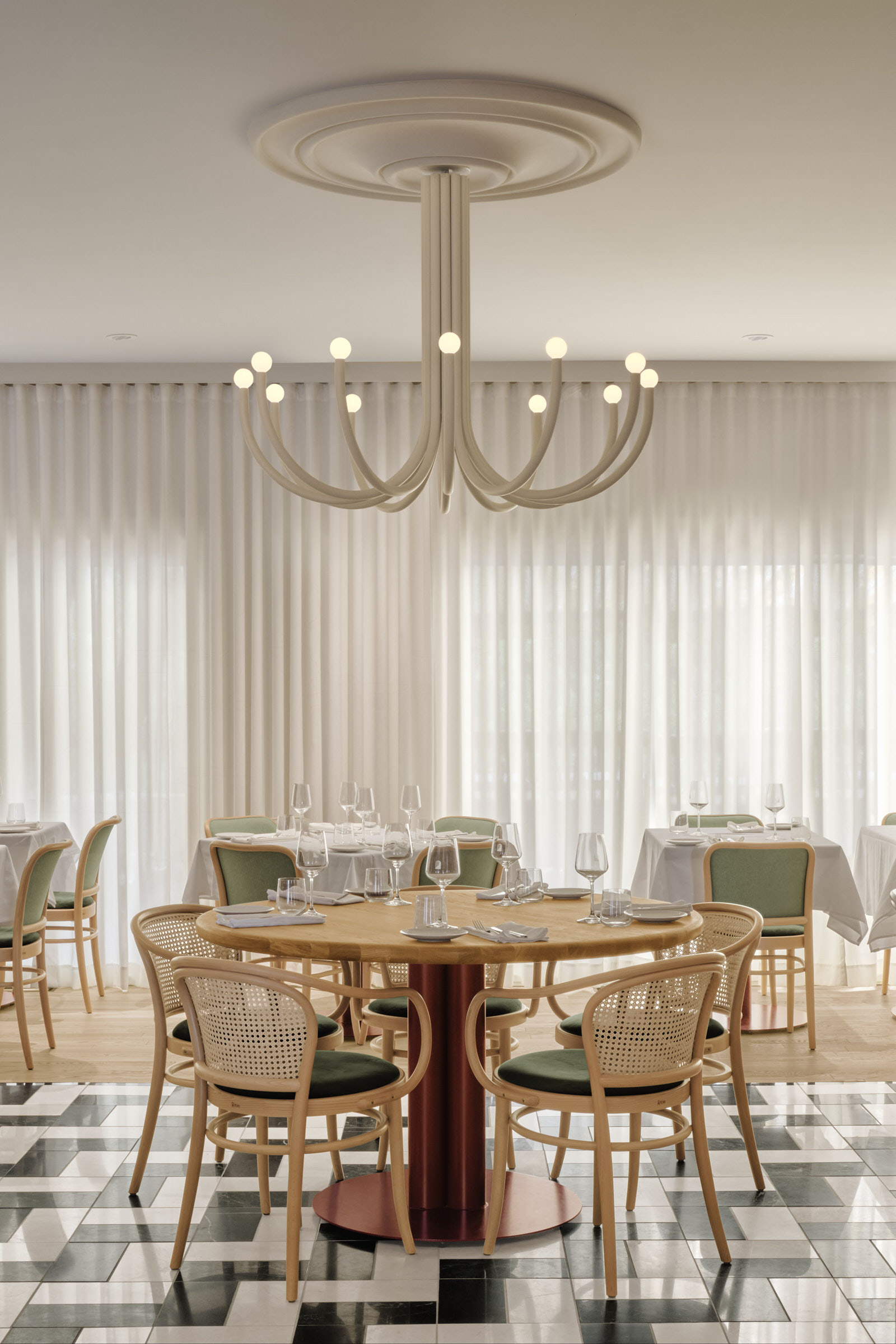 Ivy Studio has redesigned Piatti, a Montreal culinary institution on the city's North Shore. Located in what was once a small ancient stone residence, the building was extended a few decades ago to accommodate a larger commercial space. After the Italian restaurant fell victim to a devastating fire, the studio stepped in to offer the space a much needed facelift.
While the overall aesthetic is very contemporary, the décor was inspired by traditional Italian design with textures, materials and colours that look to the Mediterranean. In the centre of the restaurant sits Piatti's pizza oven in monumental green Saint-Denis marble, fronted by a curved black stained wood and marble counter.
The green follows across the room to a hand plastered wall in pistachio with a double arched doorway leading to the closed kitchen. Floating to its right is a deep sienna velvet banquette seat, backed by a fully mirrored wall. A patterned marble inlay in the centre of the room breaks the continuity of the natural oak flooring.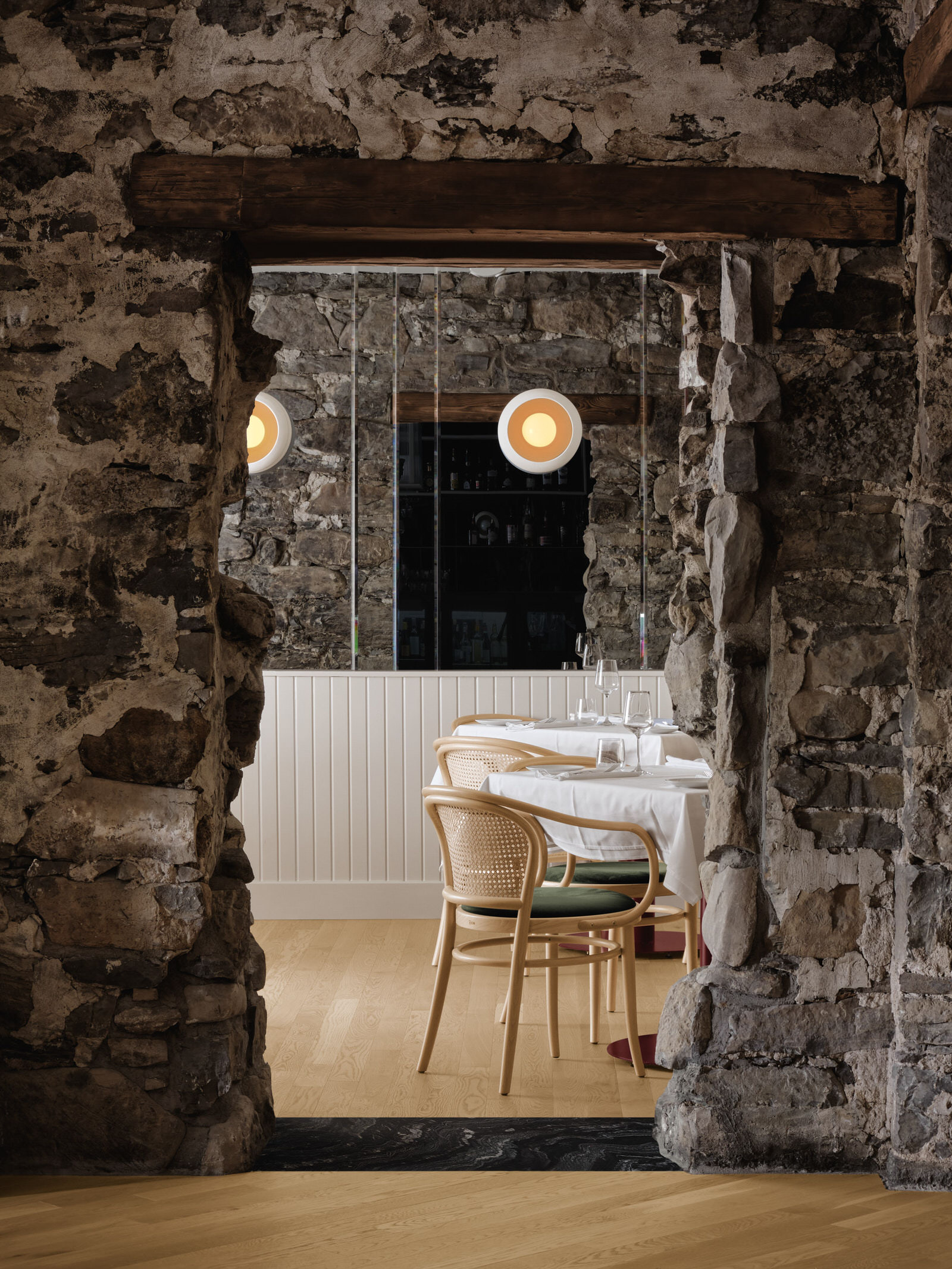 Through the stone walls and over the marble threshold, sits a dimly lit bar. The U-shaped bar structure itself is covered with vertical oak boards and supports a 4 inch thick travertine surface. Above, a hanging steel structure serves to store dozens of bottles, all the while putting them on display through a backlit fluted glass panel. The entire room has recessed lighting going around the ceiling to highlight the original stone walls in the evening.
Aside from the soft general lighting, many different fixtures are used to create various moods throughout the restaurant. Symmetrically installed on the two wide mirrored walls, a series of thick ring-shaped ceramic lamps light up the banquette tables. In the bar, an original vintage glass pendant hangs above the corner table. Each of the two marble counters holds several seamlessly installed custom arched surface lamps, for intimate lighting at the bar. Larger versions of these cream painted cylinder lights were assembled together into a bouquet, creating a unique chandelier hanging above the central round dining table.
Classic bistro chairs and stools are used throughout the interior. At the bar, custom designed stools are made up of the same steel, wood and velvet found scattered throughout the restaurant. Floor-to-ceiling sheer curtains that cover most of the cream coloured walls. The long wall that follows the main staircase, among others, is covered with a handmade plaster finish, as well as a glossy black ceramic that extends onto the marble pizza oven's base.
---
[Images courtesy of Ivy Studio. Photography by Alex Lesage.]