Cool bath mats Australia: the best places to buy online
Cool bath mats are a thing these days. As bathrooms become much less utilitarian and more reflections of our personal taste, many of us are left looking for a stylish bath mat to finish ours off. Well, look no further, as we've done the work for you! Here are the best places to buy them online.
Sage & Clare
This Australian small business create wonderful, colourful cushions, throws and bed linen, but are perhaps now best known for their Rudie Nudie bath mats, which are so often sold out that you'd better resign yourself to placing a pre-order! They have a few other designs too, as well as towels, robes and wash bags if you want to up the colour and patterns in your bathroom even more!
Sage & Clare Bath Mats, $79
Bonnie and Neil
Featuring original artwork by Bonnie, these bath mats are as colourful and cool as you'd expect if you're already a fan of the brand's cushions, artwork and table linen!
Bonnie and Neil bath mats, $92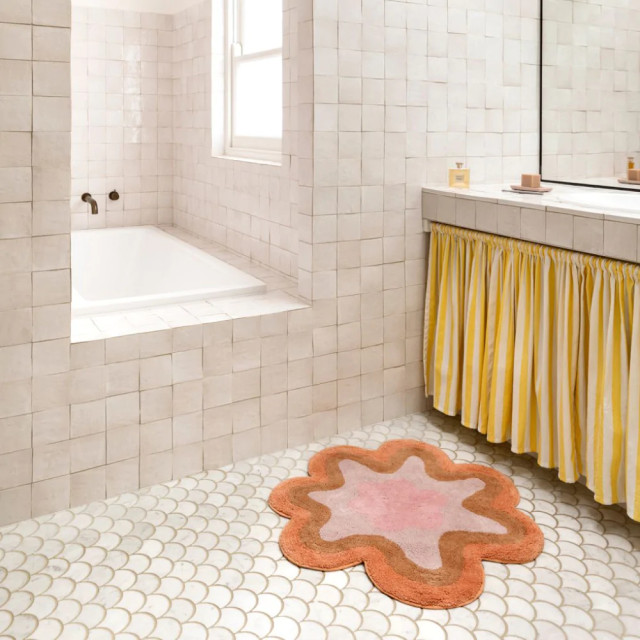 Urban Outfitters
Having had a dedicated Australian website for while now, cult American brand Urban Outfitters is a great place to find fun textiles. There's some gorgeous bath mats in their lineup and they offer free shipping over $80 too.
The brand's runner-style bath mats are a bit different, and difficult to find elsewhere. But they've got plenty of fabulous smaller options too.
Urban Outfitters bath mats, from $67
Kip & Co.
Kip & Co. of course has a few fabulous colourful options.
Kip & Co. bath mats, from $45.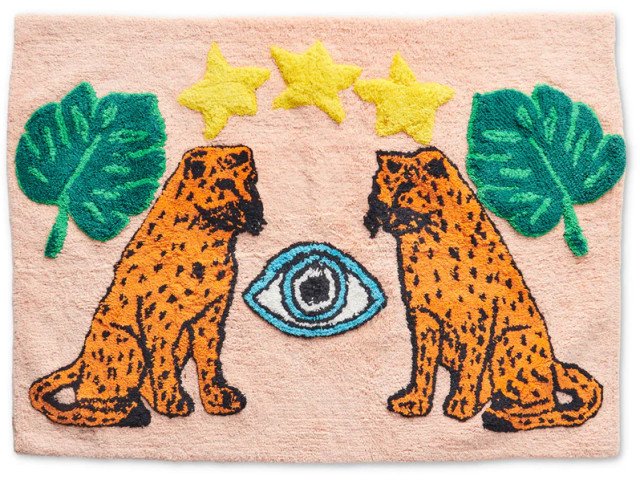 castle
Rachel Castle's foray into the bathroom has proven successful with the brand's Sherbet bath mat, $59, a fabulous and fun choice. Available in two colour ways there's matching towels too.
Sunday Society
This homewares store (in Coorparoo QLD and online) clearly know the importance of a good bath mat and stock a great range (including some of the brands above).
Sunday Society bath mats, from $39.95.
Adairs
Hidden amongst the brand's more mainstream offerings, are some great round bath mat options We love the idea of a more unexpected circular mat in the bathroom, where there are already so many right angles!
Adairs bath mats, from $39.95.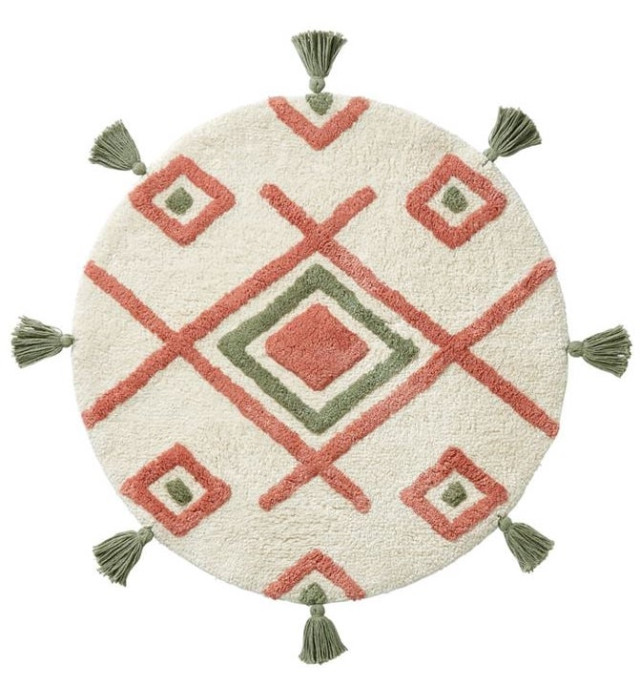 Decor House
This store has some fun options which would be popular with little people. This rainbow bathmat ($59.90) has a microfibre top and practical anti-slip bottom and is 50x80cm.
The Fruity bath mat designs are cute too ($79.90) with rubber anti-slip backing.
Browse Decor House bath mats from $29.90.
Domayne
An unexpected place to find a fun bath mat, the Domayne range is sure to brighten up any bathroom. There's everything from tiger and flower-shaped iterations as well as text-emblazoned ones too.
Browse Domayne bath mats from $29.
Mosey Me
Melbourne's Mosey Me is a lifestyle label known for its unique take on home textiles that have an emphasis on print and colour. Their range of fun bath mats are perfect for adding a pop of colour to your bathroom.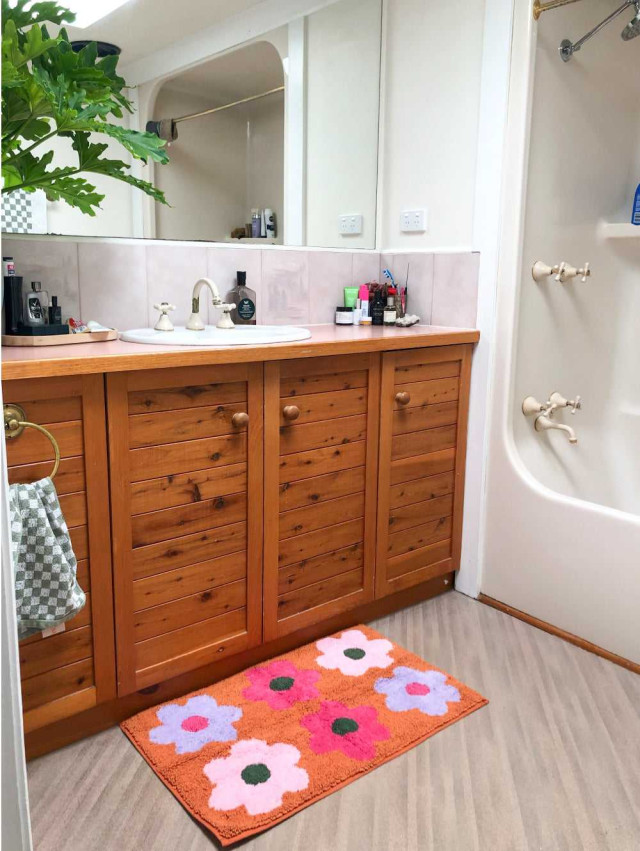 Mosey Me bath mats, $75.
Aura by Tracie Ellis
If you're after just a hint of pattern and colour, Aura has some great options.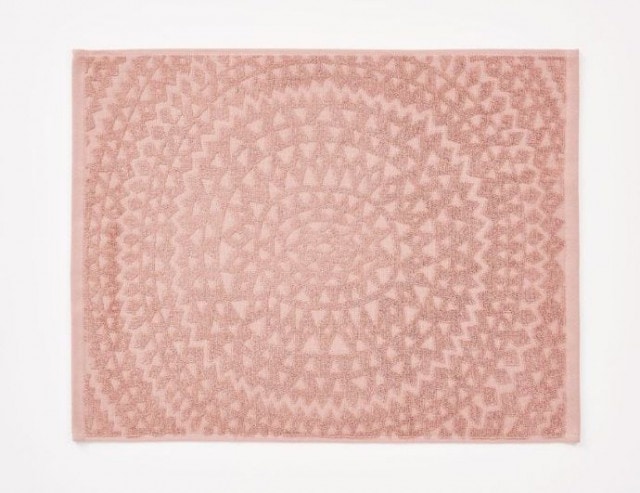 Browse Aura bath mats, from $39.95.
We'd love you to share if you have any great bath mat suppliers too!
The best places to buy Australian bed linen online
Get our FREE eBook: 10 tips to fall back in love with your home This very popular post has been updated for 2019. I Love Linen Launched in 2013, I…
Interiors Addict bathroom reveal: before & after
You know that old cliché about saving the best until last? I think we may have just done that with our family bathroom! This was the last major (indoor) project in our…
Ex Country Road stylist starts online homewares store Sage and Clare
Phoebe Bell threw in her job as a stylist for Country Road to pursue her dream of an online homewares store with an emphasis on the handmade, bohemian and artisanal.…