Country house makeover designed and managed online
Located in the NSW Southern Highlands, this Burradoo manor home was purchased by a couple keen to use it as a weekend retreat and as the grandparent's retirement home. Dana Tosolini of Concepts Interior Design transformed the home into a modern, elegant and functional abode that draws on the surrounding countryside for inspiration.
The owners wanted someone fresher and more inviting, and for it to feel more congruent with living in the Southern Highlands while servicing several generations. "Sara and Danny wanted an alternative home in the country that would suit theirs and the grandparents' tastes. There also needed to be extra room for the kids to roam and a spare room for when guests stay over," says Dana.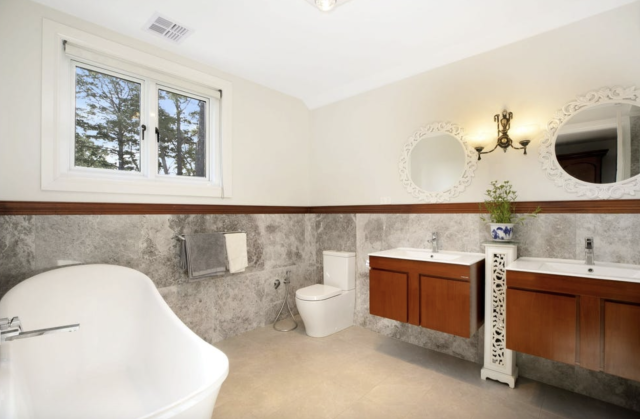 The kitchen went from a tired cream affair with dated flourishes to a much cleaner, more sophisticated space. "The existing kitchen colours, finishes and lighting were dated and the flow of the kitchen did not suit a homeowner who loves cooking," says Dana who enlarged the island bench in response to the owner's culinary predilections. "We doubled the bench size in width and created a comfy seating area to the side for coffee and conversation," says Dana.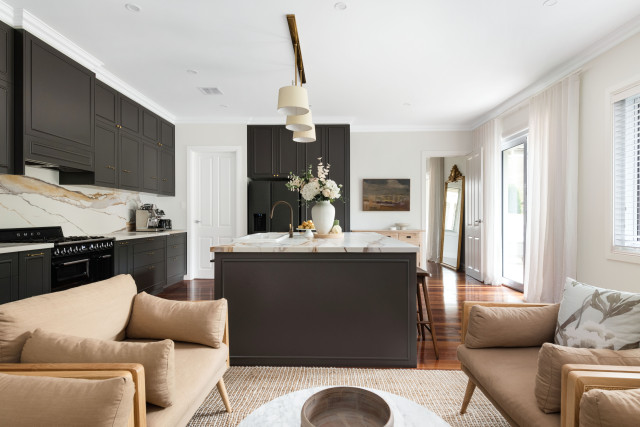 Nearby, the dining room features an antique style pendant light alongside Iksel's beautiful 'Italian Panoramic' wallpaper mural. "It is dramatic yet classic and really suits the Southern Highlands area. It really sets the tone of the room," says Dana, who came recommended by a friend who'd worked with her after finding her on Houzz.com.au.
.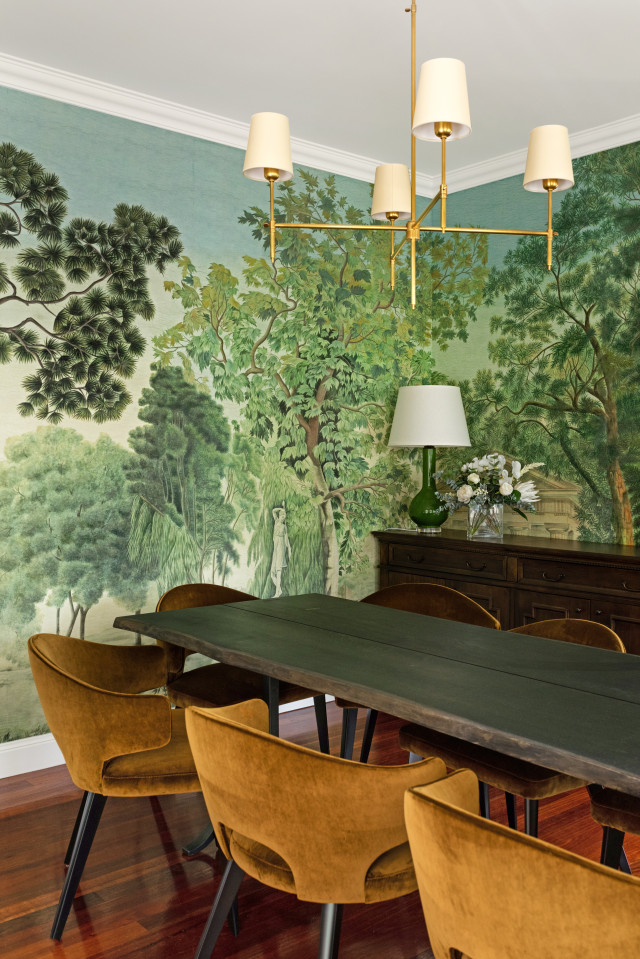 What makes this project quite remarkable is that because it commenced shortly after lockdown restrictions set in, it was managed entirely online through the Houzz Pro tool. Dana was able to meet the homeowners safely and build rapport from a distance using a set of remote communication and online collaboration tools. For the entire length of the project, in person consultations were replaced with video meetings over Zoom. Incredibly, Dana didn't even step foot in the house until delivery day!
Photography: Kasey Funnell Photography
For more on Houzz Pro | For more on Concepts Interior Design
Inside a creative's colourful home in the Southern Highlands
It's not every day that a home renovation is inspired by a rug but it happens to be the case…