Kiln Opens at Ace Hotel Sydney.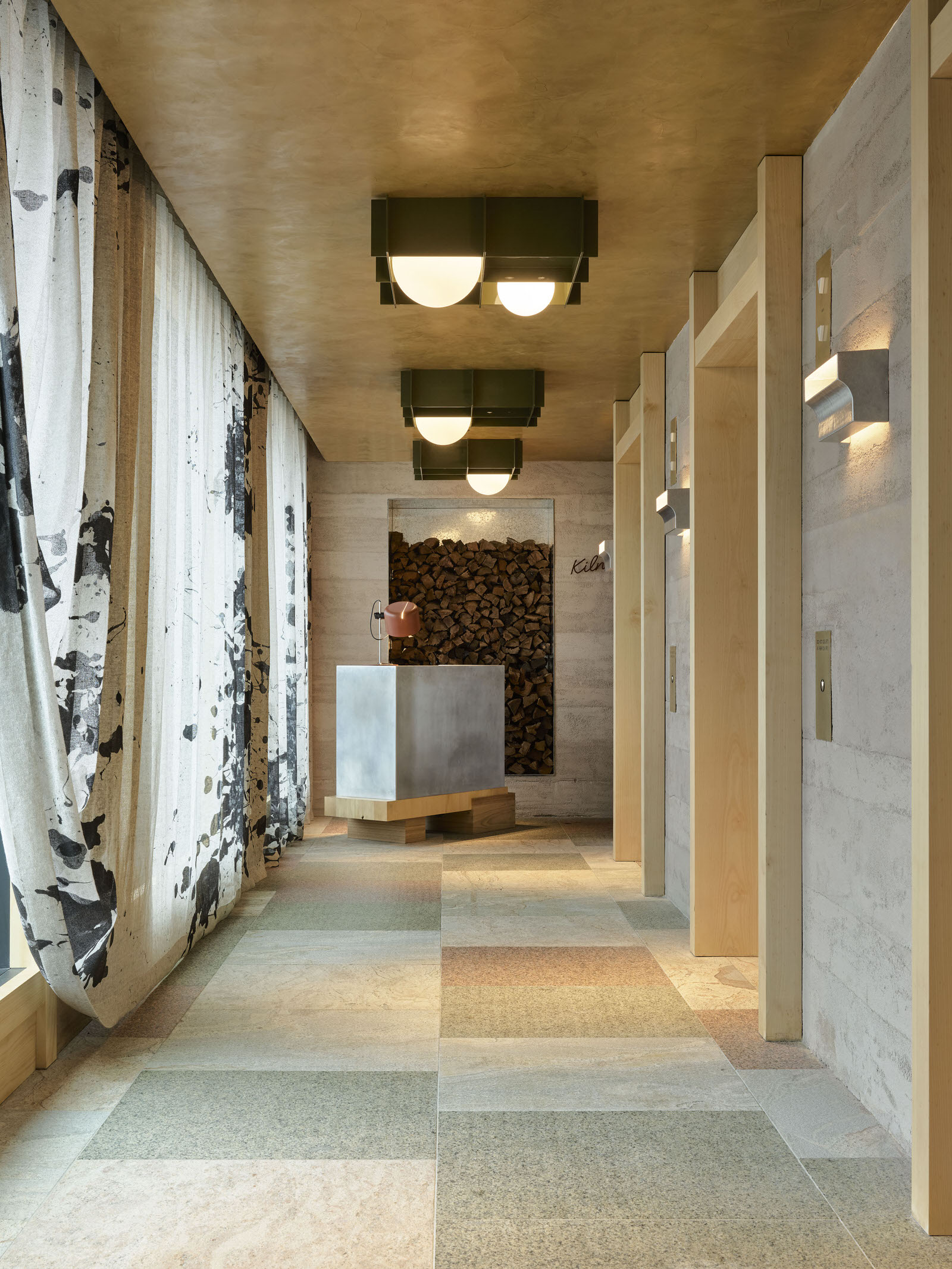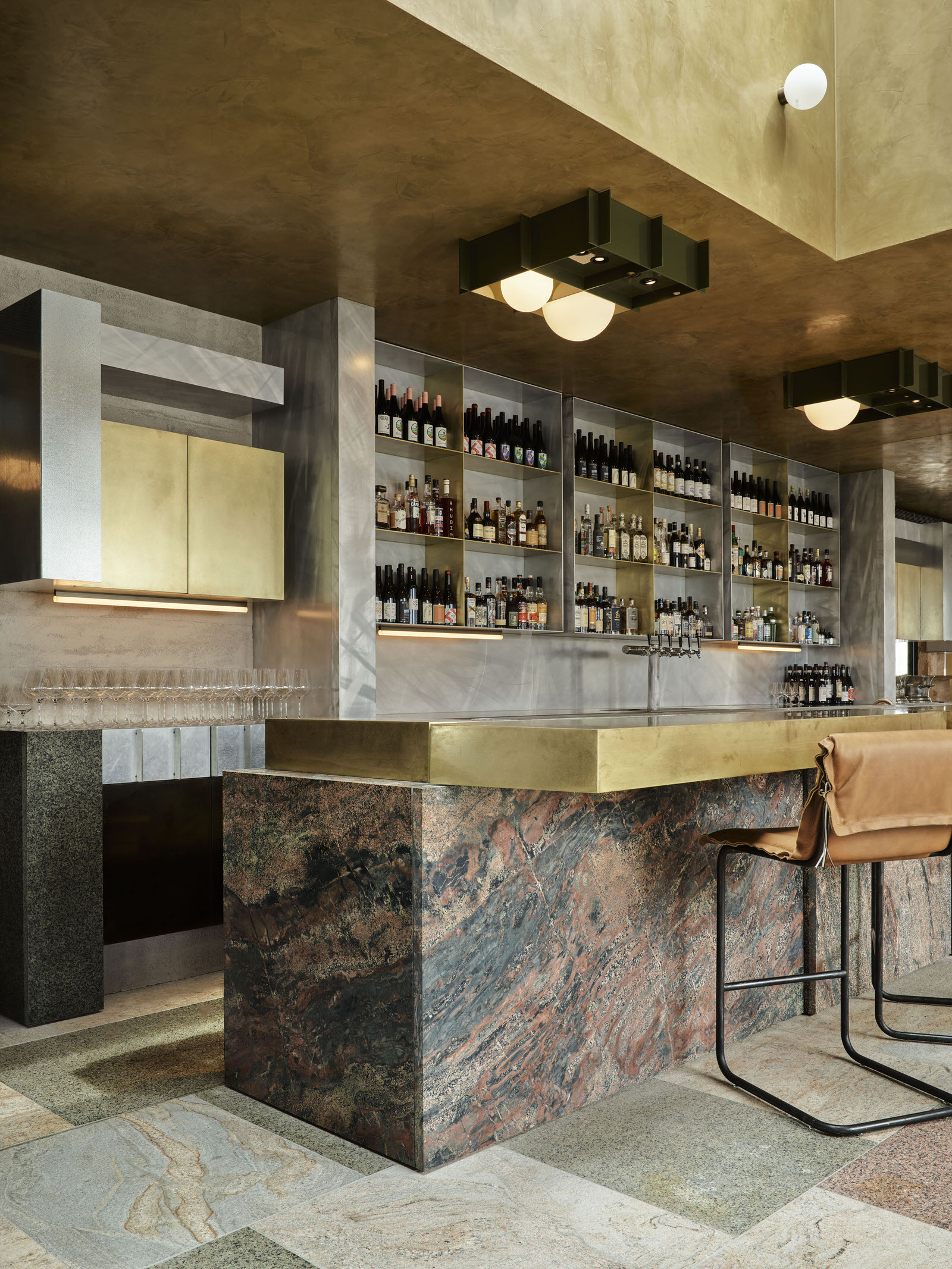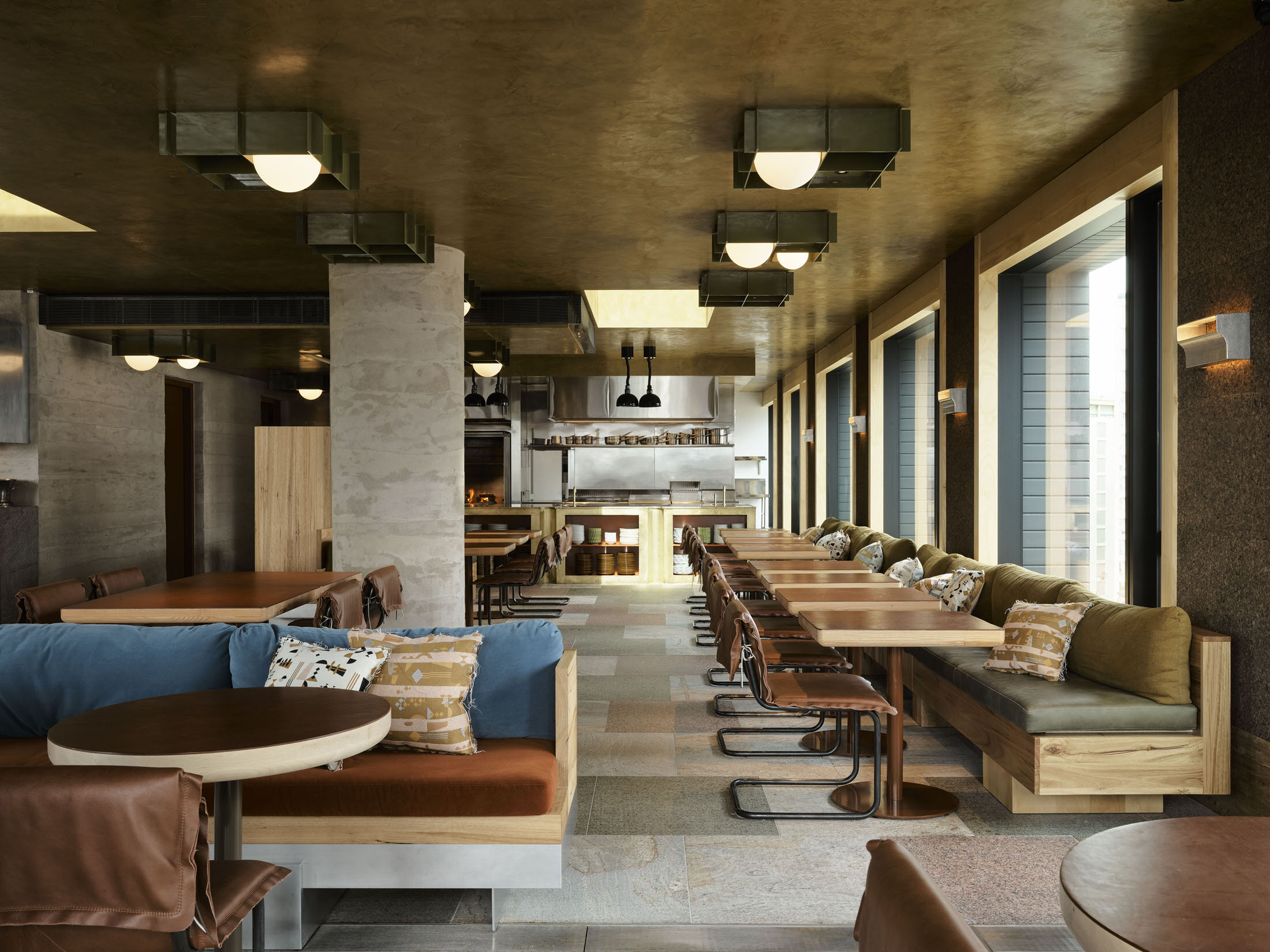 With chef Mitch Orr at the helm, Kiln is the latest addition at Ace Hotel Sydney. The rooftop dining destination, designed by Melbourne-based studio Fiona Lynch Office, sits 18 stories above Surry Hills' mosaic rooftops. The glass-walled, 108-seat dining room offers panoramic views of the inner-city neighbourhood and two spacious terraces with fully retractable ceilings, displaying a rare side of Sydney's skyline.
The restaurant's name pays tribute to the history buried beneath Ace Hotel Sydney—the site of Australia's earliest kiln discovery, where convict potter Jonathan Leak produced domestic pottery in the 1820s. Kiln is defined by its open kitchen and wood-fired hearth, offering neighbours and newcomers an electrifying display.
"From the outset, Ace wanted it to be an Australian take on what an Ace Hotel could be—one that would reflect Australia's culture, colours and design language," Lynch explains. "Their desire was for Kiln to feel like a distinctly different space within the hotel."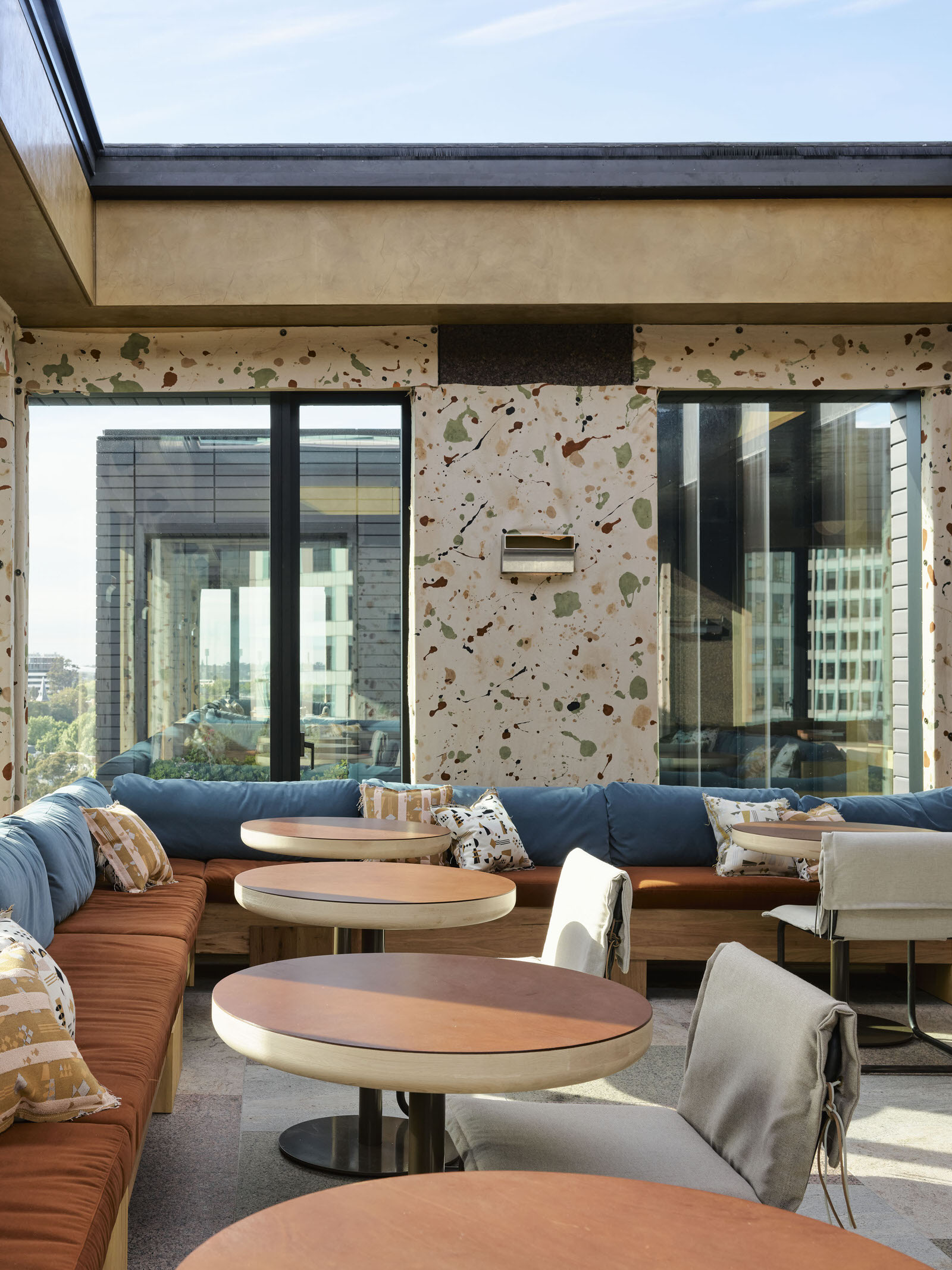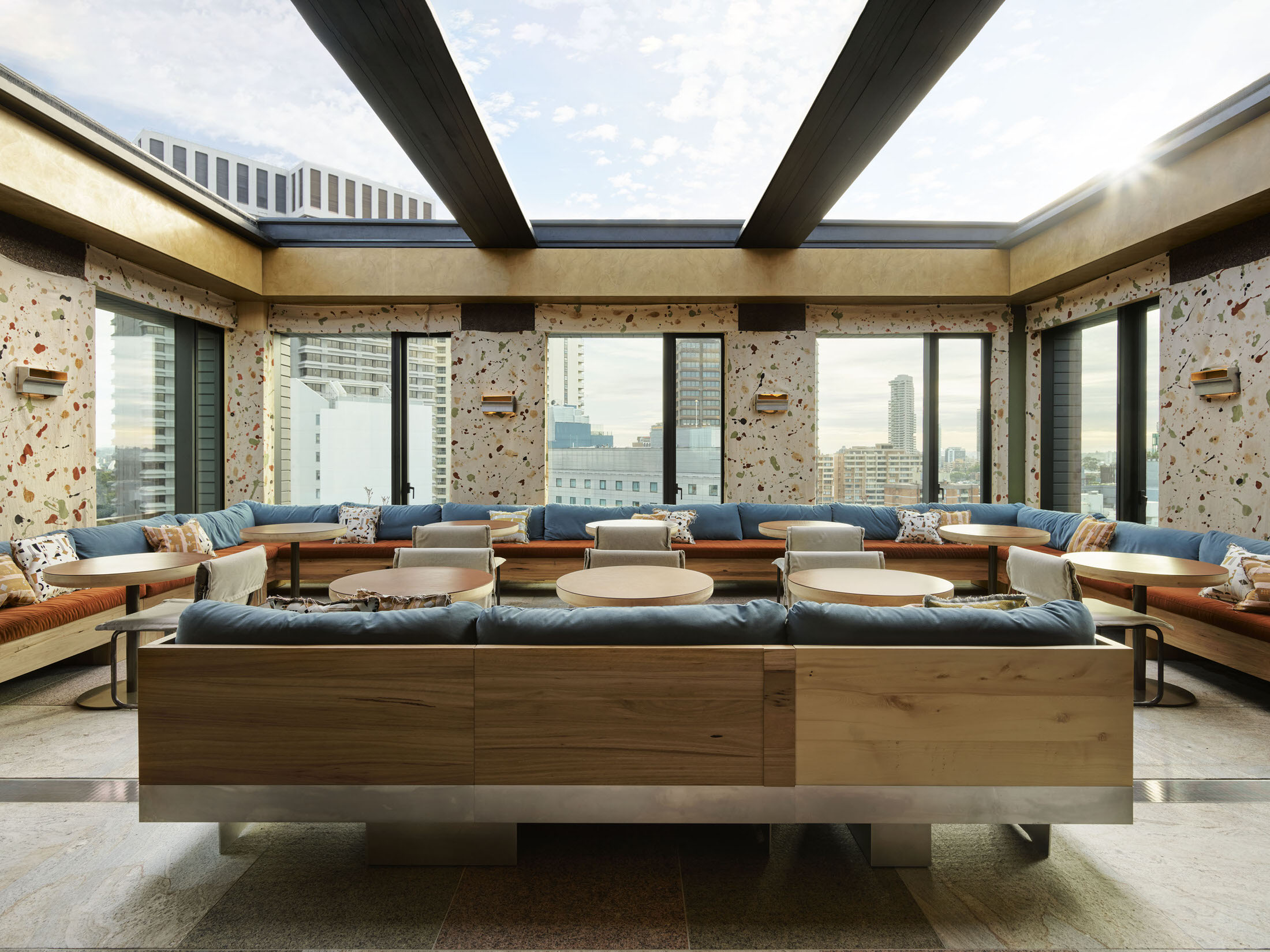 For inspiration, Fiona looked to legendary Italian Australian architect Enrico Taglietti and his ground-breaking work from the 1970s. She also enlisted the talents of a variety of Australian makers and artists—Studio Henry Wilson for custom fixtures and Volker Haug Studio for a unique ombré aluminium-wrapped utility room—and sourced a wide palette of sustainable local materials, including Balmoral Green and Harlequin Australian stone from quarries in South Australia and Queensland, and natural timbers including Tasmanian Huon Pine and Birdseye Stringybark.
The main bar, custom designed by Lynch in hand-finished natural brass made to patina with use, sits strikingly in the centre of the space, connecting the two large terraces, and acts as an anchor point between the dining area on the west terrace to a more relaxed bar area on the east. The bar is finished in honed Australian stone, chrome and aluminium, positioned in tectonic plate-like angles, and was inspired by the prolific stone works of Isamu Noguchi.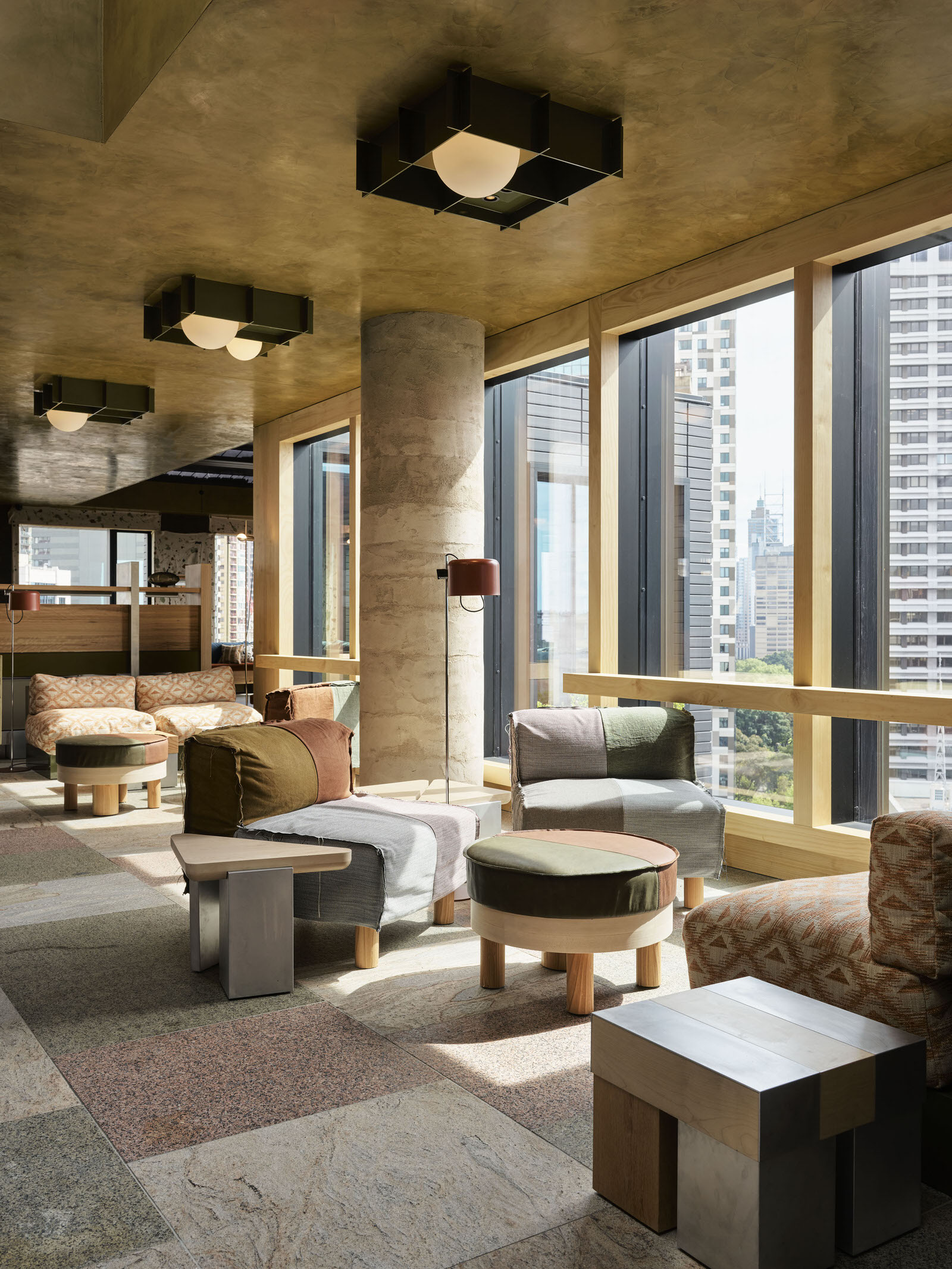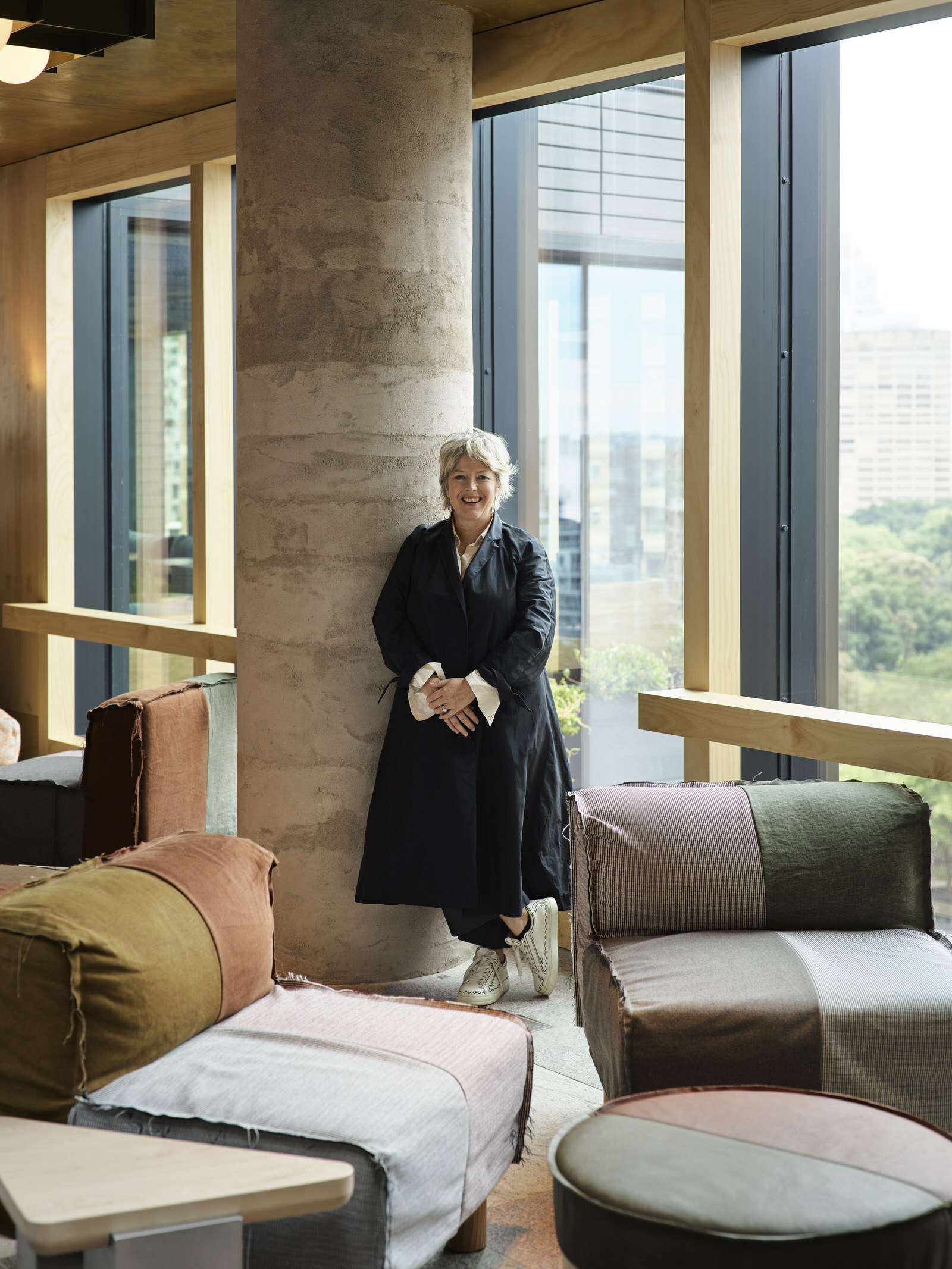 Interior Designer Fiona Lynch. Photo by Anson Smart.
Chef Mich Orr. Photo by Nikki To.
Lynch collaborated with Spacecraft Studio to create a custom hand-painted linen using pigment created from salvaged waste materials foraged from the property's build site. This linen is used as curtains at the restaurant's entrance, covering several of Kiln's walls and surrounding window frames, softening and warming the space while further rooting the restaurant in its Surry Hills home.
Custom furniture by Fiona Lynch Studio allows guests to dine on leather-topped tables, host a larger group in banquettes that line the two terraces, sink into the lounge area with a cocktail and take in the unique cityscape, or try the private dining room.
Lynch pays homage to Australia in Kiln with a focus on native raw materials, local craftsmanship and custom furniture and lighting.
---
[Images courtesy of Fiona Lynch Office. Unless otherwise noted, photography by Anson Smart.]