Mrs Tablescape's new art-inspired store is bringing joy to Sydney
A new concept store has opened its doors to Sydney art lovers, interior design enthusiasts and home entertaining aficionados alike, as the trend for lushly laden tables continues.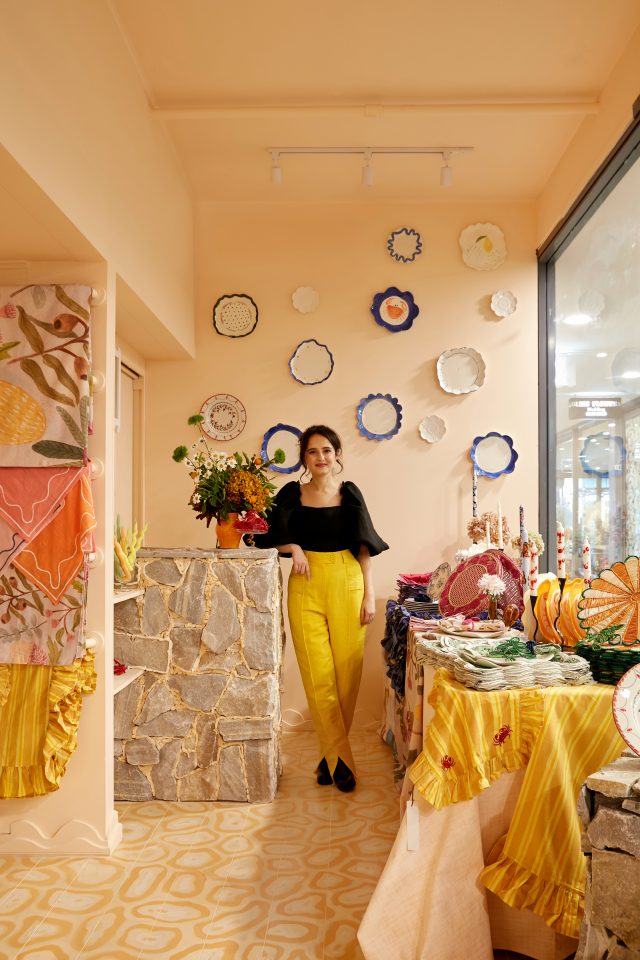 More than just a shop for stunning handmade tablewares, the Mrs Tablescape store in Sydney's eastern suburbs is an interactive gallery of objets d'art: whimsical, practical, and daring. The retail space will further function as an arts hub with themed exhibitions, exclusive product releases and workshops in tablescaping, ceramics, linen stitching and more. 
Never one to shy away from the limelight, Mrs Tablescape's unapologetically maximalist approach equals a no-holds-barred approach when it comes to all things tablescaping. Founder Carolyn Dorrian lovingly curates every item from far flung corners of the globe. Not only is there an in-house ceramicist to hand make the wares, there's also an in-house painter on the books. 
"My philosophy is based on bringing beauty and joy into daily life," says Carolyn, a lawyer of 11 years who hasn't looked back since turning tablescaping into her passion (and second career) post-COVID. And what was an online-only store now has its own shopfront in Double Bay.
"I believe art has the most impact when it's enjoyed in tangible ways – and there's no better way to incorporate it than through the practice of tablescaping. You make memories around the table with your loved ones. Every moment is savoured with all your senses – touch, smell, sight, taste. The table is really the heart of the home and when we elevate it, we celebrate life itself."
Designed and built by Mrs Tablescape herself with the help of her family, the concept store pays homage to Carolyn's love of organic shapes and high art inspired by Parisian interior designer Pierre Yovanovitch.
Beginning with leading Dada and Surrealist artist John Cocteau, Mrs Tablescape will unveil a different artist and theme every month in store and release a limited set of hand painted tablewares to match the artist. On top of exhibiting general lifestyle art, Mrs Tablescape will be showcasing deconstructed fashion art plates dedicated to the latest and greatest fashion icons.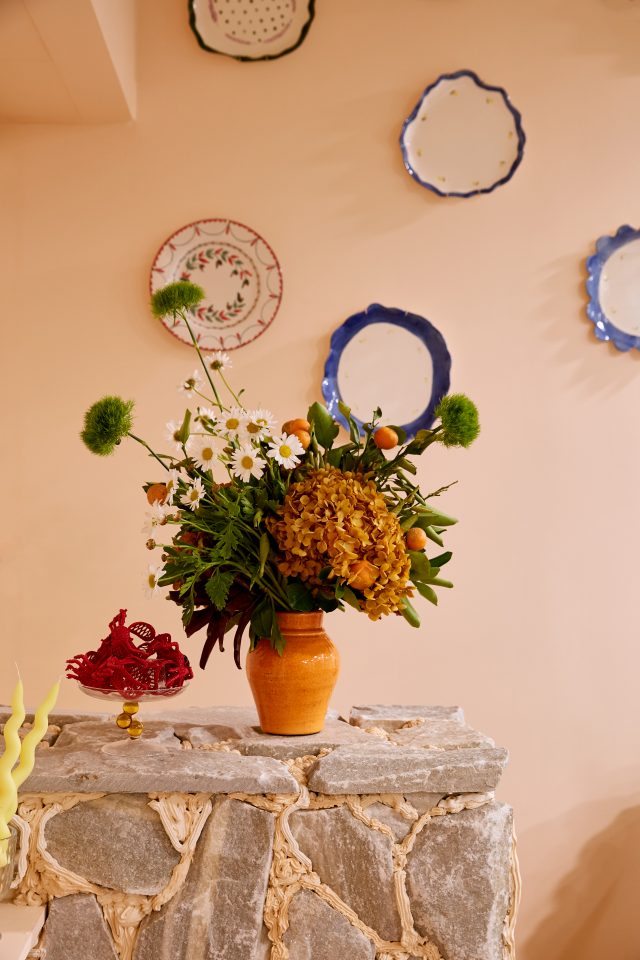 "We have an amazing lineup of artwork and artists in the wings," says Carolyn. "Our monthly art exhibition will also feature many local up and coming artists. I'm very excited about the Beauty and the Beast themed exhibition that we have in the works! We want visitors to come in and experience the full spectrum of what we have to offer whether it's enjoying some art or learning something new at a workshop. My hope is that Mrs Tablescape will become an active part of the arts and culture community for many years to come."
Shop Mrs Tablescape online
Mrs Tablescape | Shop 5, Roma Arcade, 413-417 New South Head Road, Double Bay NSW
Make 2022 the year you bring back some glam to your dinner parties
7 tablescaping trends predicted to pop up everywhere in 2022  A new year requires a total reset and the dining…
Today's tablescape is colourful and fun. We're here for it!
It used to be that if you set the table for a dinner party and made the effort, everything was…