New Ecology homewares collection has us longing for summer
Summer has arrived early with the arrival of Ecology's new 'Sunkissed' spring/summer 2023/2024 collection. Designed by the brand's Aussie design team, the range includes tabletop, glassware, decorator and bedding all captured in Ecology's trademark hand drawn, organic style.
"Over the warmer months, we see the impact the sun has on our mood and with that people turning to colour and pattern to outwardly express a sense of optimism," says Jessica Steinki, product and design manager at Ecology. As such, the collection has plenty of warm terracotta and chalky pastel tones set to recreate that feeling of summer.
"We have created a collection that encourages a mix and match approach within the home, with a strong focus on coloured glassware for an instant table revamp, helping people recreate that feeling of joy and relaxation they experience while on holidays, within their own home," says Jessica.
One of our favourite pieces from the range (not least because we don't mind imbibing in the odd dessert..) is the Gateaux range of cake stands. Featuring colour blocked glass in on-trend tones, these vibrant and playful stands embody the joy of dessert and we have already added to cart!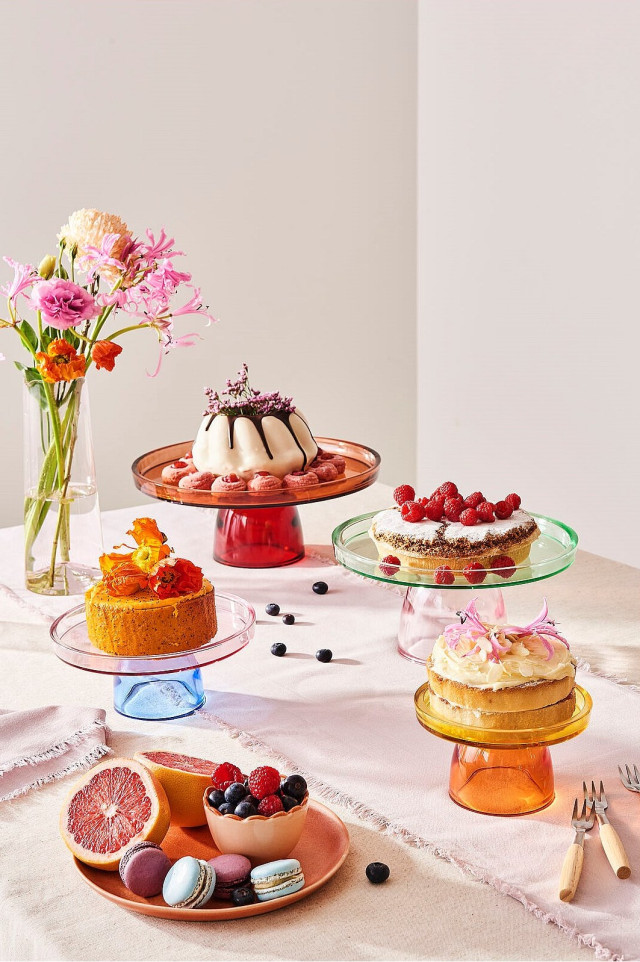 Another highlight from the collection, the Arco line-up has us longing for the Amalfi. Inspired by Italian architecture, Ecology designer Sarah Strickland drew on her travels to Italian towns where she was captivated by the traditional curved archways and worn marble and stone.
The Lexington glassware range features clear glass leading into frosted stems. There's Champagne flutes, tumblers and wine glasses in the collection that sports fine-rimmed, angular shapes grounded by solid, weighty stems.
The Solis dinnerware range features a beautiful, whitewashed texture that has a hint of grey as well as grey flecks and distinctive crimped edges for an organic feel. Elsewhere, the low-profile Tide stoneware line-up features a stone-coloured base against a mottled lilac reactive gloss glaze.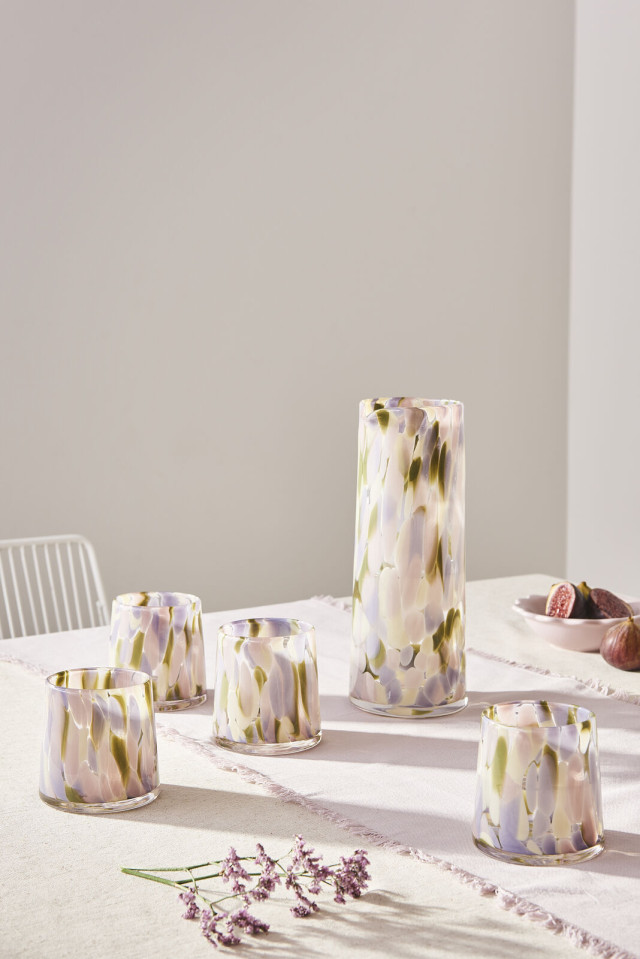 The Solaris bedding range features a print made by laying out a bouquet of garden flowers on light sensitive paper and utilising a sun print technique. Made from organic cotton, peachy tones radiate across this collection. Alternatively, the Horizon bedding collection features a prominent horizontal stripe in a tranquil, washed-out blue and white finished with a fresh sage green trim.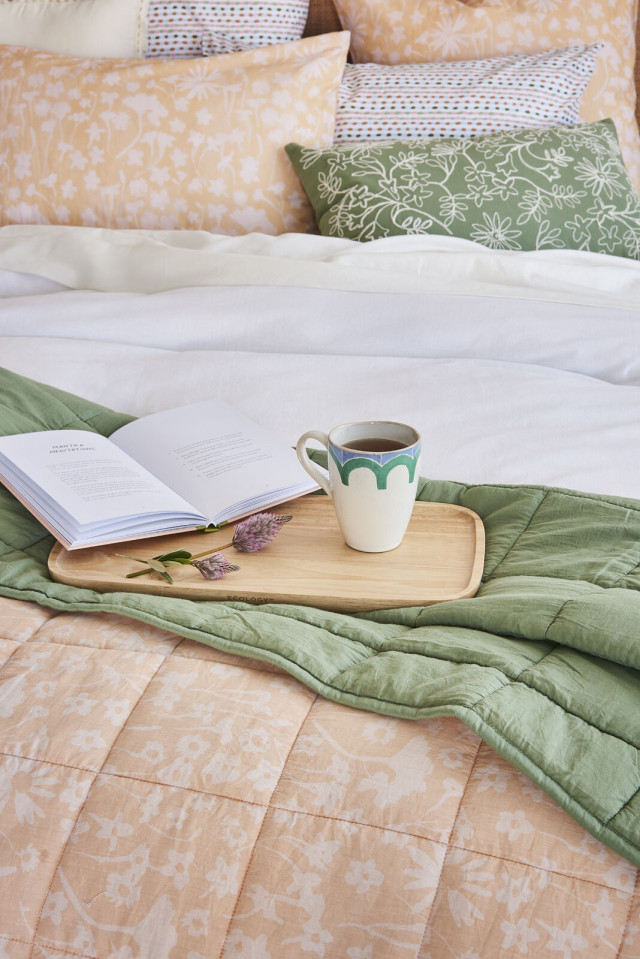 Photography: Nikole Ramsay assisted by Jade Cantwell | Stylist: Sami Johnson
The collection is available online and via Ecology stockists.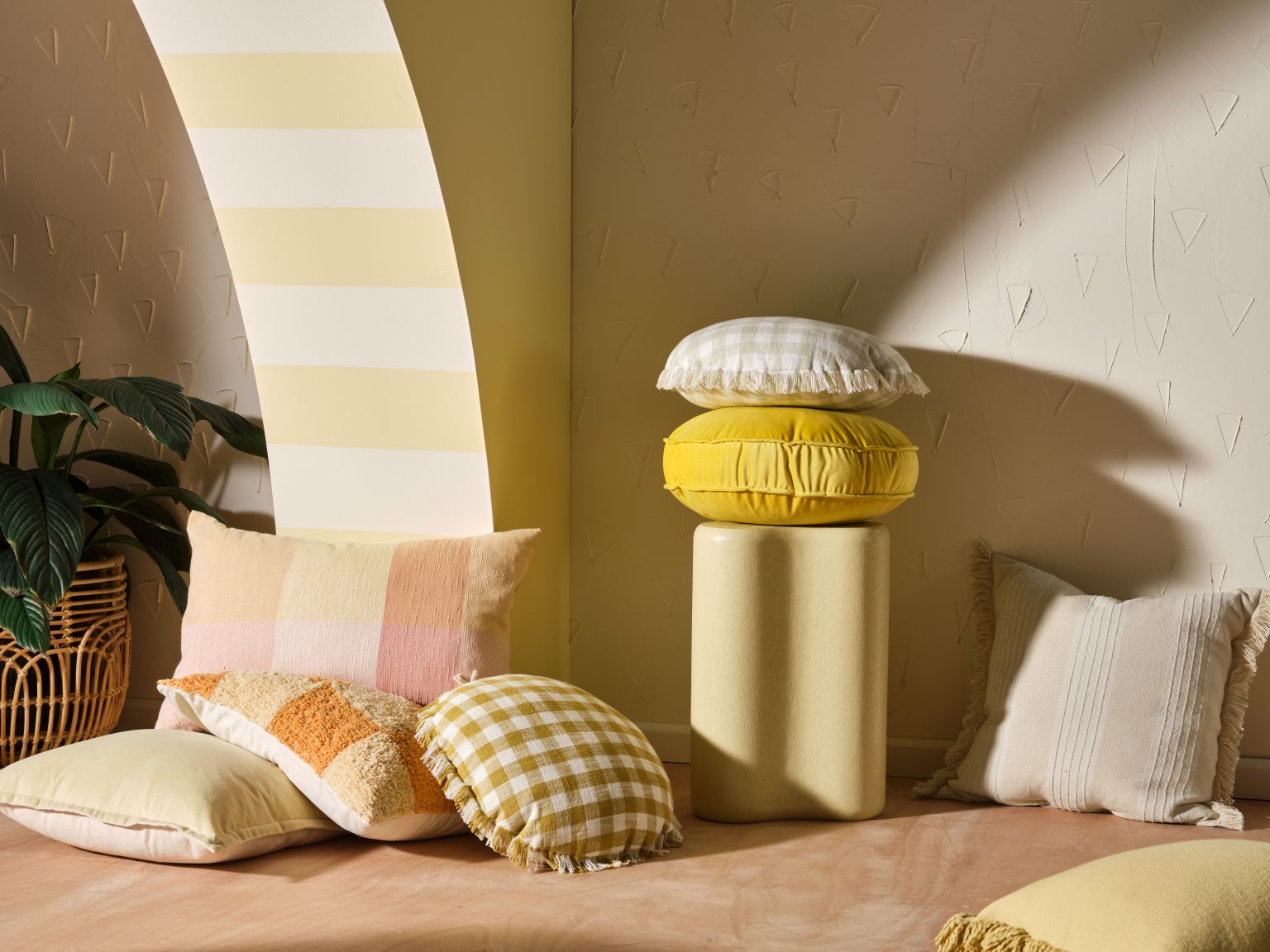 Go on a (virtual) summer escape with Linen House's new range
Australian brand Linen House launches its highly anticipated Summer 2023-24 collection next month, inviting you to explore a symphony of themes from native wildlife, tranquil seascapes, grand villa vibes and much-adored classics.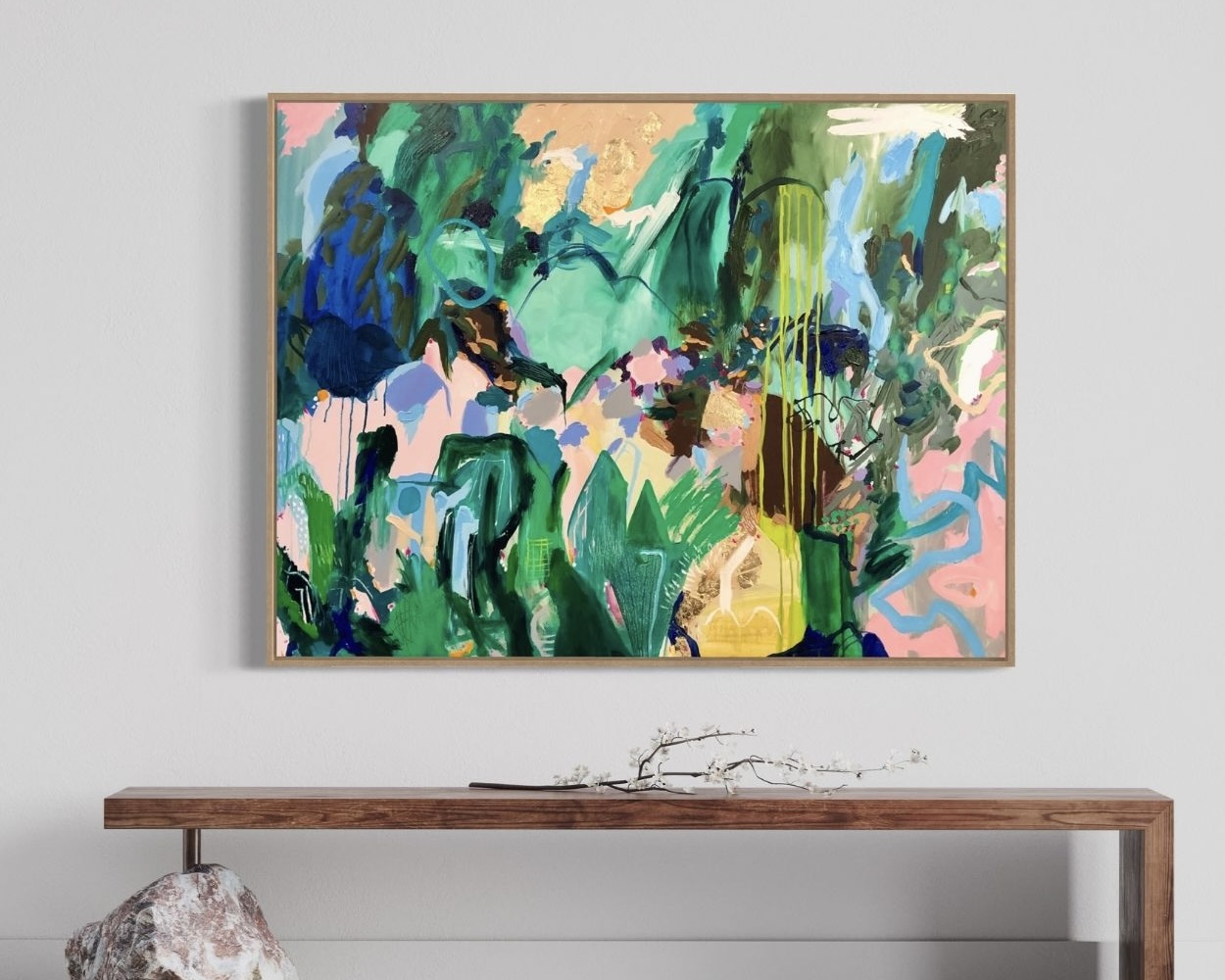 New Aussie original art collection inspired by our endless summer
The latest group art release from The Interiors Assembly, 'Brighter Days' is a curated collection of original artworks inspired by the Australian summer.