New homewares wholesaler aims to be a refreshing change
Sponsored by Elme Living
There's a new wholesaler on the block and they're shaking up the way things are done in homewares. I had a virtual tour of their Melbourne showroom last week and I think their existence is going to make a lot of decorators, designers and retailers very happy!
Elme Living, who are exhibiting at Reed Gift Fair in Melbourne from Saturday (5 August 2023), are quite literally a one stop shop for furniture, homewares and faux flowers and plants. Staffed by a small team of very experienced and passionate people, they're trying to do many things differently.
For starters, they have a beautiful showroom where there is always someone to show you around and help you in office hours.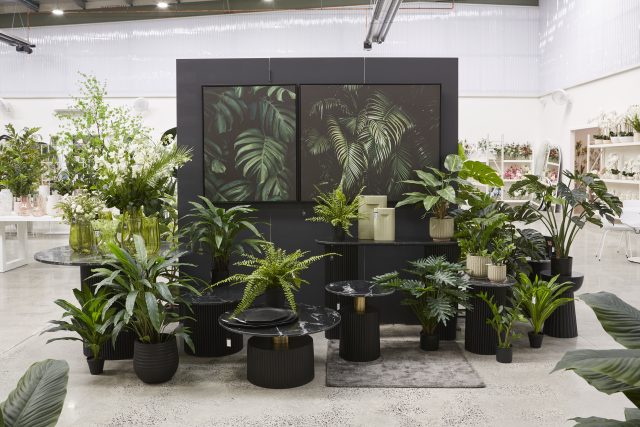 The large and beautifully styled space showcases their range of furniture (from side tables to sofas), homewares (from decor and artwork to mirrors, cushions and vases galore) and all manner of artificial stems, plants and even trees, many of which you'd be hard pressed to recognise as anything other than the real thing! (In fact, they promise their stand at Reed will be a floral spectacular!).
Elme Living boast a team of experienced industry experts who pride themselves on creating the ultimate buying experience and customer service; people like head of sales Amanda Langstone.
"People are just amazed by the showroom," she says. "It's proven to be a 100% converter with everyone who comes through here becoming a customer." And now they're becoming repeat customers too, which is exciting for the team.
"We wanted to employ people who are retail focused because we're really all about the customer. We have a showroom coordinator who is here every day so people can just pop in and when they do, they feel welcome."
Amanda says they've worked hard to employ only experienced and, importantly, nice people! There's a team of reps across the country but trade customers can shop everything online too (with helpful features like lists of things you've bought previously so re-ordering is easy). And with three distinct categories (furniture, homewares and decorator and artificial plants) it's been pleasing that they're all doing equally well from a sales perspective.
A lot of thought has gone into the customer experience so buyers aren't forced, for example, to buy a minimum of two wall arts if they only need one. There's just a minimum spend of $500 that applies. Amanda says they're mindful of the fact that not everyone has a lot of storage for a lot of stock and that shops like to try new products and see how well they sell before committing to larger orders.
Their artificial plant range is truly something else, from single stem florals to large faux olive trees. Amanda explained they have different price points and qualities, from the most convincing and expensive range to cheaper and less lifelike options, depending on the target customer's budget and needs. Elme's CEO Chris Torner has more than three decades' experience in faux florals so there aren't many who know more on this topic! Amanda says some customer have even reported staff watering the plants because they didn't realise they weren't real!
Elme want to support the retail, home styling and interior design industries with the latest trends and products sourced globally, from places like India, China and Vietnam.
In terms of what's selling well? Anything white! Their textured bowls and vessels, which are a natural, rather than a bright white, are flying out the door. And while the fiddle leaf figs, natives and hydrangeas are ever popular, bird of paradise, peonies and olive trees are also on trend, as well as palms (especially among Queensland buyers).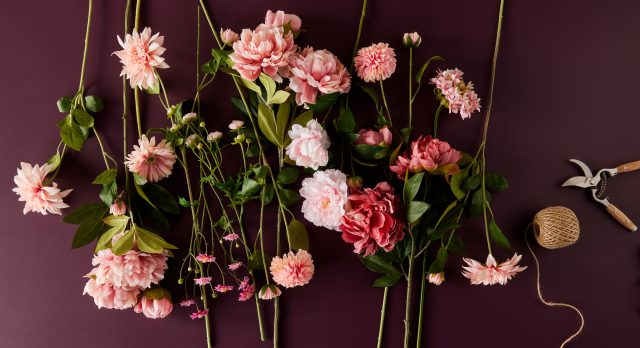 "We are so excited to show off our new floral arrangements and designer style ceramic vases at this year's trade fair," says Amanda.. "We've been working hard on this inspirational vase collection for months now and can't wait for everyone to see what we have in store! The Gift Fair is an important milestone in our journey as we look forward to connecting with our customers from across Australia."
Reed Gift Fair is on from this Saturday 5 August to Wednesday 9 August.
For more on Elme Living
Elme Living's showroom is at 1 Apollo Court, Blackburn, Victoria, 3130.