Newtown house takes indoor-outdoor living to new heights
This quirky house in Sydney's Inner West piqued our interest recently due to its commercial roots, abundance of natural light and and green credentials, all just 6km from the CBD. We spoke to owners Jane and Brian who've lived here for almost 20 years.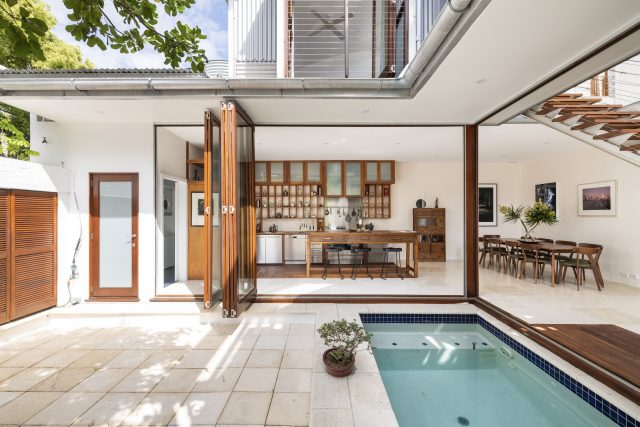 In late 2004, Jane happened to be passing the open house in Australia Street and went in for a look. She immediately rang Brian and said "I've found our new house". Brian replied that they weren't looking for a new house but when he visited, he immediately agreed they had to have it! "It was the light and space we loved, and the blurring of outside/inside while still being private and enclosed."
The two-storey home was converted from a commercial building and the owners admit the interior comes as a great surprise to visitors. "The exterior is very blank and dour, then as you enter, the contrast is striking. In the downstairs kitchen-dining area, the walls have been replaced with floor-to-ceiling glass doors opening onto the pool and courtyard so the space is light, bright, open, airy, totally indoor-outdoor, relaxed and natural feeling." 
The original single-storey structure dates from the 1880s and has variously housed a funeral director, a butcher and a barber before being remodelled into the current two-storey residence. 
"We love the rooms flooded with light and breeze and birdsong, the awareness of the seasons the openness brings, and being able to see the moon from the bed," says Jane. "The ability to open the house completely also allows natural passive cooling in summer, with airflow over the pool and up through the high doors and louvres. 
"Downstairs, the kitchen-dining area is where we spend most of our time. The view of the courtyard, trees and sky make the space feel huge and you're wonderfully aware of the weather. Upstairs, the main bedroom is also magical with the wraparound veranda looking to the park and a Roman bath with windows opening to greenery."
Jane and Brian have added sustainable features during their time there, including a 5kW solar system and an automated Vergola over the upstairs veranda to further improve the thermal efficiency of the house. 
But while they've loved their time in this unusual home, they've recently decided on a sea change out of Sydney and listed it for sale with Bresic Whitney. "We hope that the new owners will love this unique home as much as we have."
For more on 223-225 Australia Street, Newtown.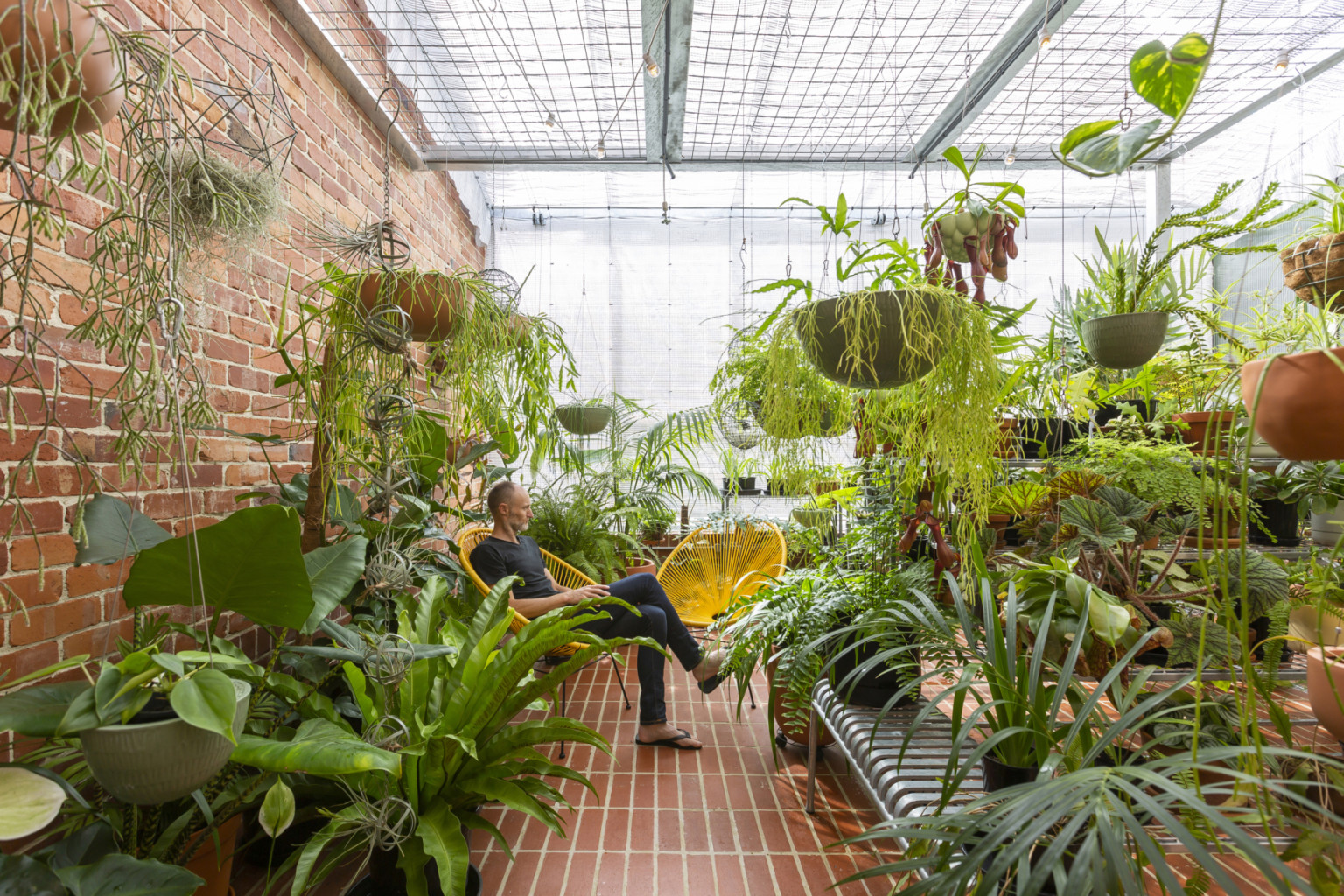 Step inside and be inspired by Australia's best sustainable homes
With the constantly evolving concept of and products available for sustainable homes, keeping up can be hard. If you're thinking of starting your own green home journey…
Old Newtown bakery sustainably reimagined as unique family home
Two century-old commercial buildings in the heart of Sydney's Newtown have been  magically – and sustainably – reimagined …