Serena Confalonieri's Debut Interior Project 13.10 Ristorante.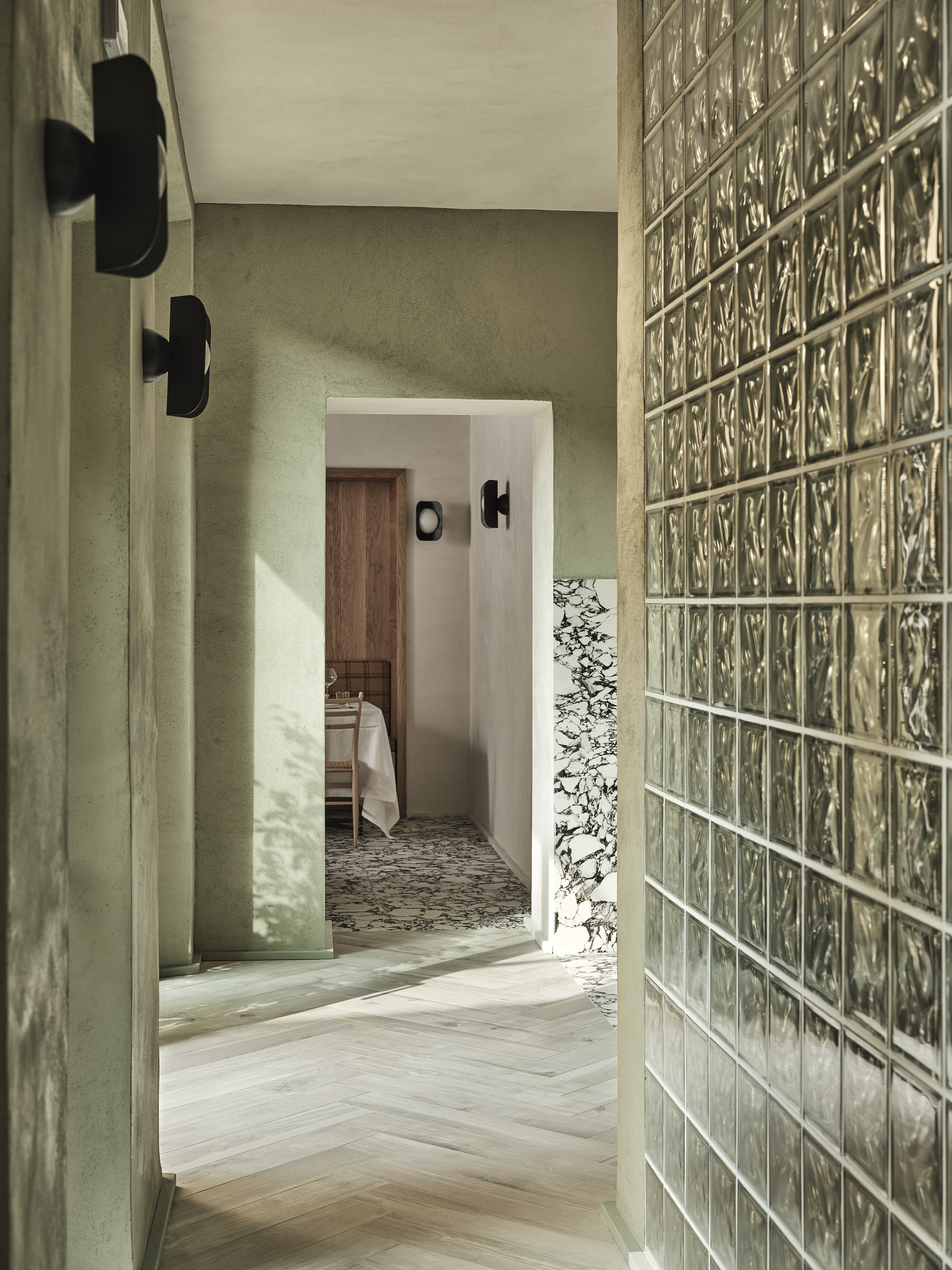 Milan-based designer and art director Serena Confalonieri is a woman of many talents, working across the fields of product, graphic and textile design both in Italy and abroad.
She first came up on our radar at last year's Milan Design Week where she presented Layla, an artisanal table lamp designed for MM Lampadari, among other projects. Since then, we haven't stopped noticing her work, built around a graphic, colourful, and emotional vision, mixed with decorative hyperboles and geometric shapes.
Now the designer has completed her first interior design project, 13.10 Ristorante, a 25-seat boutique restaurant close to Milan—and it doesn't disappoint. The concept combines her signature language of ironic, unexpected subjects and chromatic material combinations with an eclectic gastronomic philosophy rooted in cultural influences from all over the world.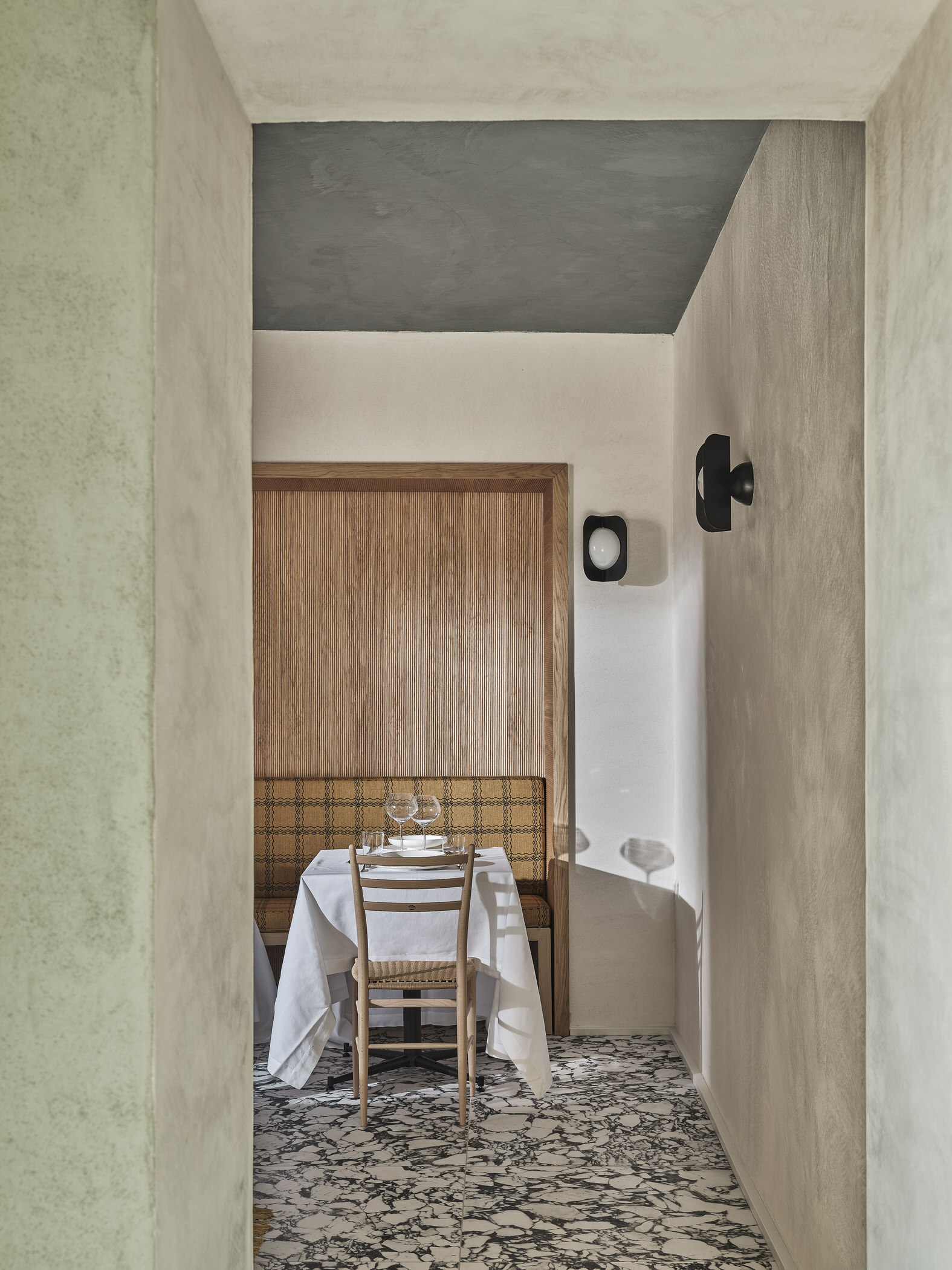 The intimate space, located inside a courtyard creates a comfortable and domestic feeling, striking the balance between eating out and being at home in an effort to create a sense of ease. The warm interiors, informally divided into multiple spaces, are characterised by both vivid and natural shades that recall the kitchen's ingredients, lively patterns, bright and romantic colours, refined furniture and bespoke pieces—a space of contradictions and as eclectic as the designer herself.
With a mix of selected furniture and customised elements, the project isn't short of a little help from some design heavyweights. HD Surfaces took care of the walls and ceiling finishings, while Ceramiche Cielo supplied the bathroom furnishings. Florim supplied the ceramic coverings, Servomuto and MM Lampadari were on point with lighting and Fratelli Levaggi is the producer of the typically Italian Chiavarine chairs.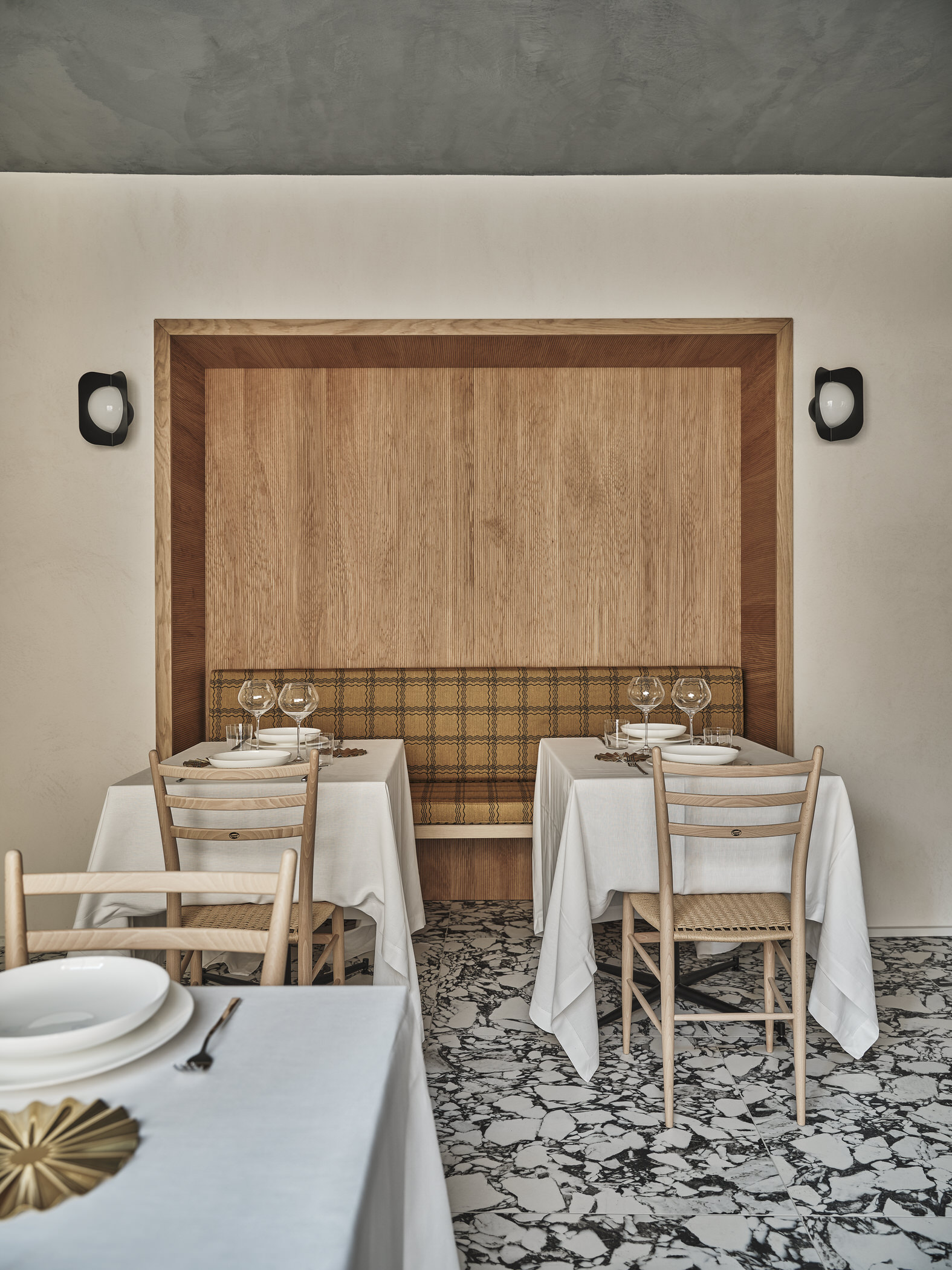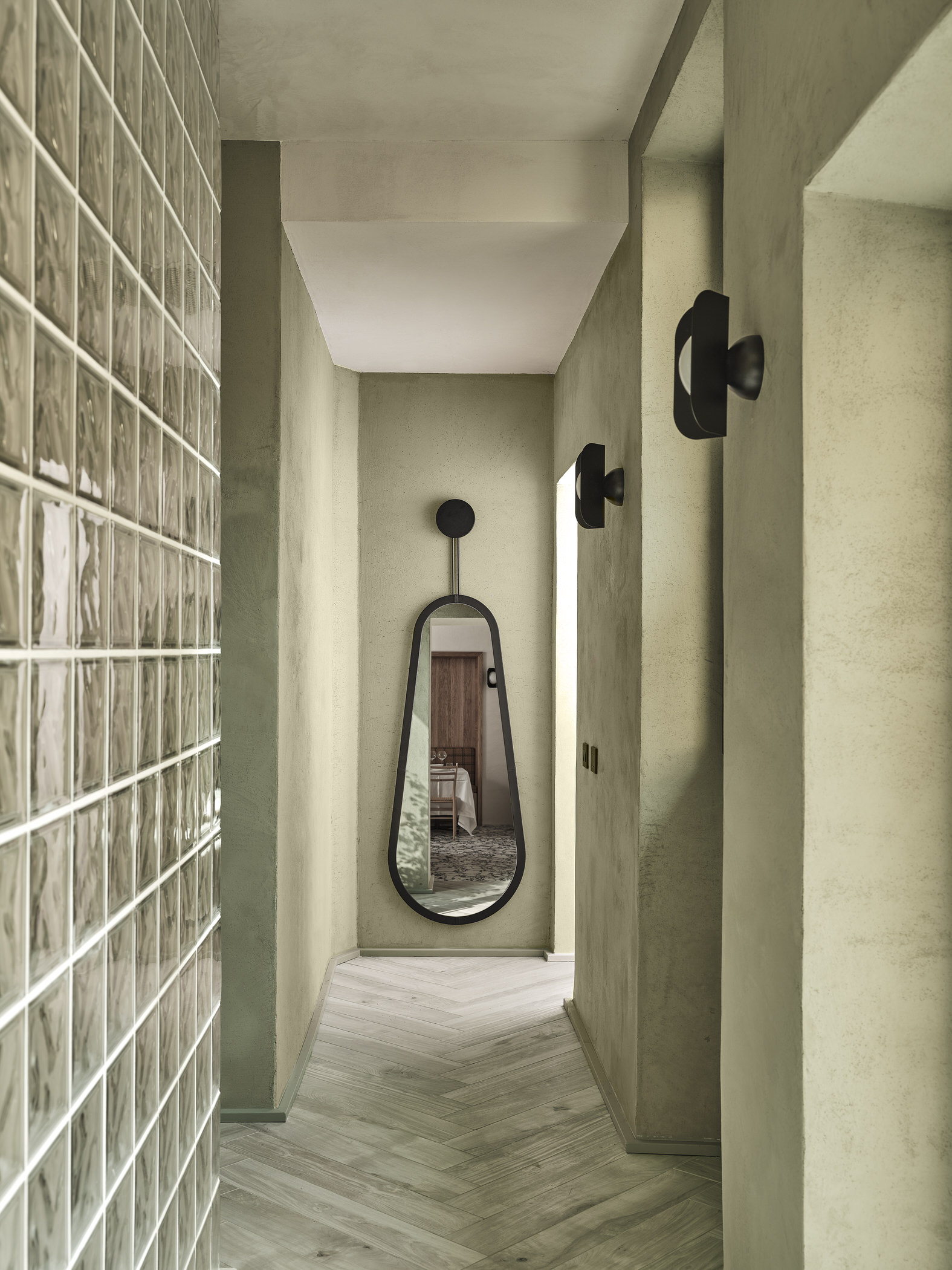 A series of products designed by Serena Confalonieri herself is also present from the Carnival wallpaper designed for Wall & Decò in the bathroom, the Stilla mirror designed for Potocco, the Kyma tableware collection designed for Sambonet and a custom rug by Besana Carpet Lab designed specifically for 13.10 Restaurant.
For her interior design debut, the designer discovered an opportunity to express to the fullest her kaleidoscopic and colourful creativity and hit the ground running. The result is a project that is extremely consistent with the designer's aesthetics and design philosophy, made up of soft contrasts and balanced use of patterns and colours.
---
[Images courtesy of Serena Confalonieri. Photography by Matteo Imbriani.]