The Standard, Ibiza by Oskar Kohnen Studio.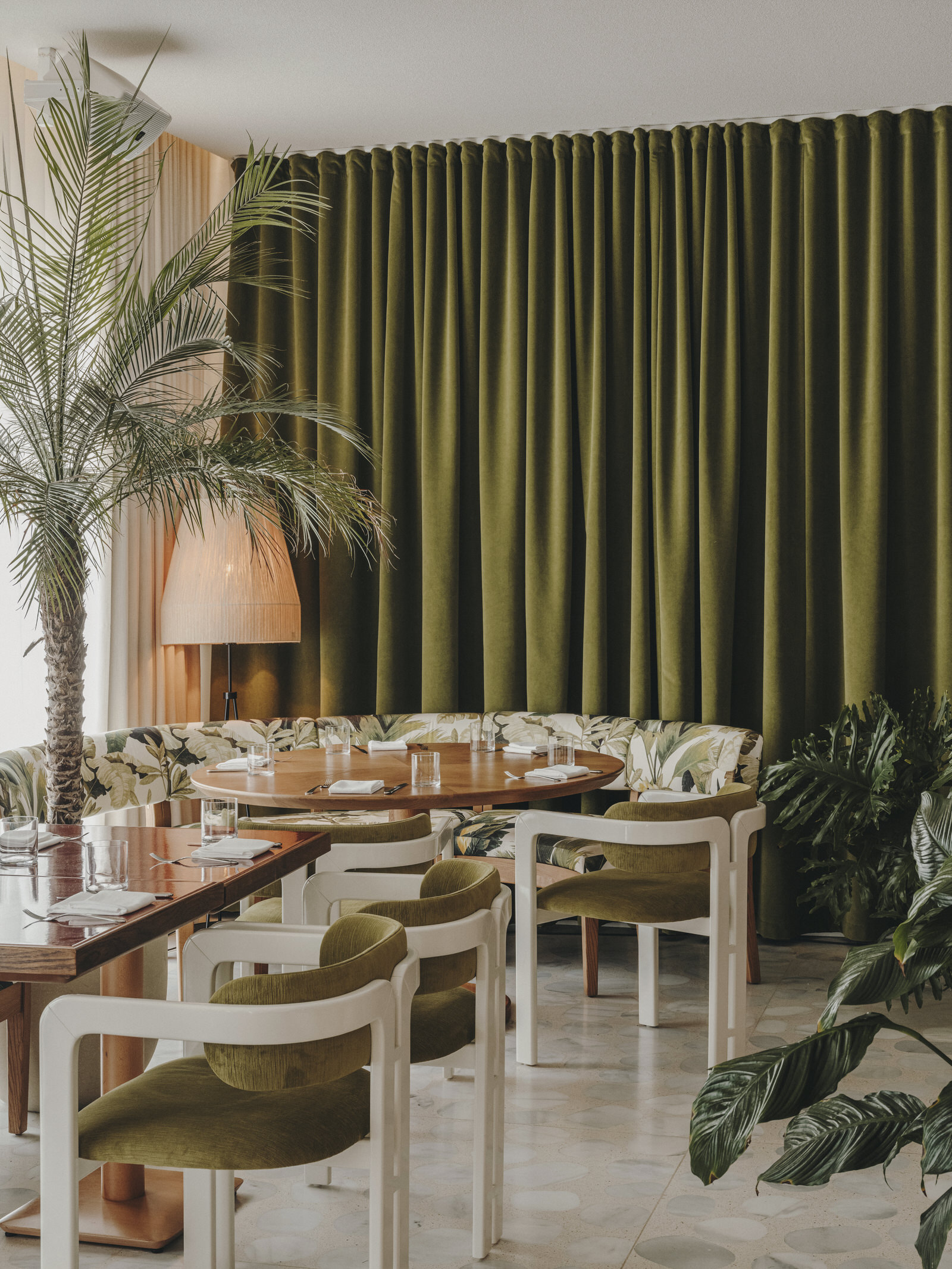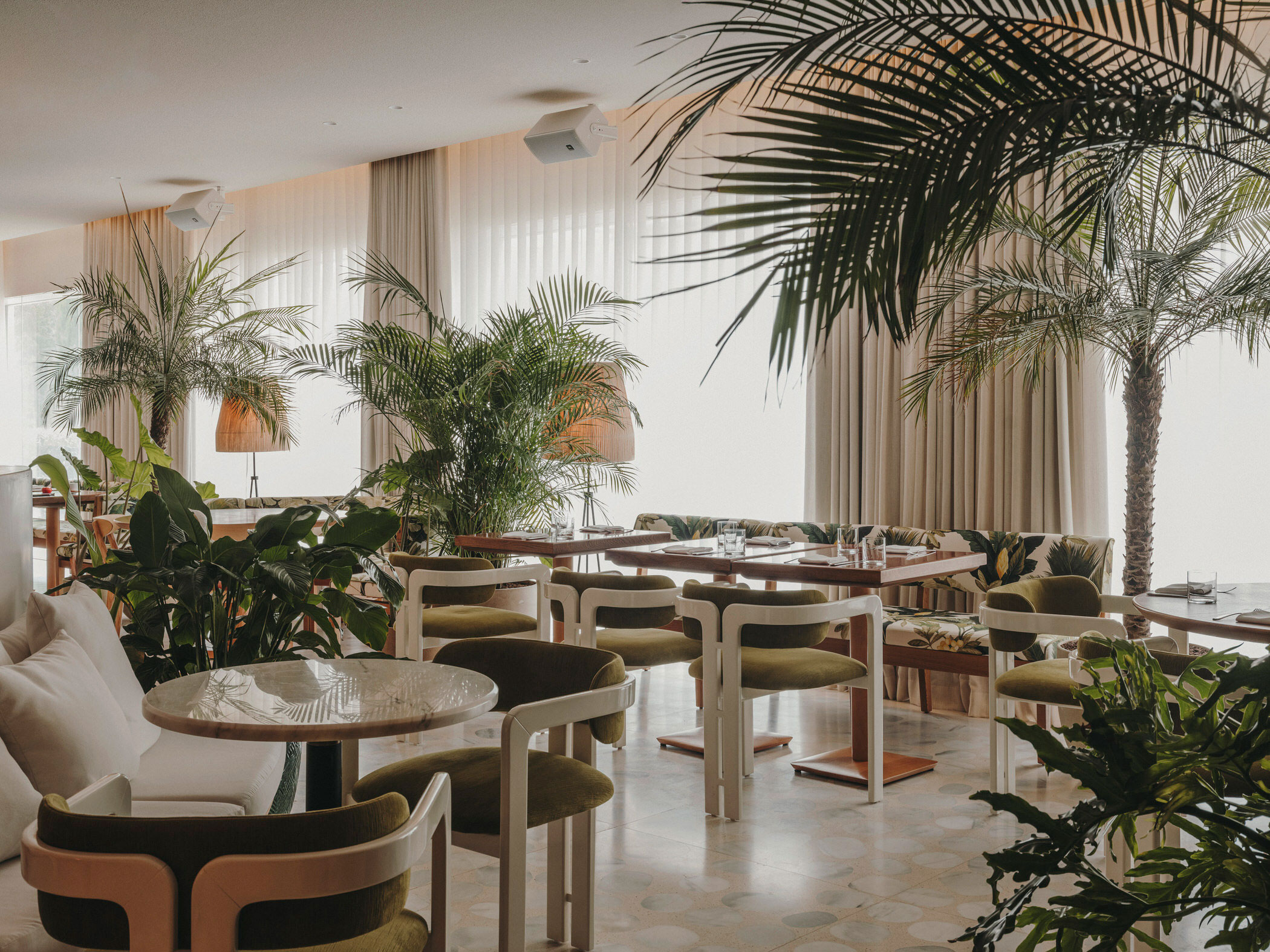 The Standard, Ibiza is the kind of play-hard, party-harder hotel where glittering parties and beachside yoga sessions are both as much a part of the experience. With a DJ dialing it up in the bistro, rooftop merrymaking into the wee hours, kaleidoscopic setups, and easy-breezy knock-back zones, there's so much going on that you could end up dancing on a table and nobody would bat an eyelid. Of course, much of the vibe is courtesy of the interior, which has that signature Oskar Kohnen touch.
From the outside, the hotel gives little away. The crisp white exterior was conceived by Lázaro Rosa-Violán, who also developed the initial interior architecture for the project, together with Carlos Ferrater.
With its minimalist facade, the building channels a sunshine-y LA vibe, subtly nodding to The Standard's first hotel, located on LA's Sunset Strip. "This inspired us to introduce a Californian approach to the interiors, which paired well with Ibizan aesthetics," says Oskar, who wanted the rooms to feel light and stripped-back, a little sparse even, as an antidote to the tropical heat.
The paradox was this: the Ibizan Standard outpost still needed to feel like a party could break out at any moment, whilst paradoxically being a calm oasis, a place to let loose.
To cure the design language, Oskar and his team opted for a muted colour palette informed by organic materials like travertine, hessian, cotton and wood, which hold a mirror to the landscape of the island.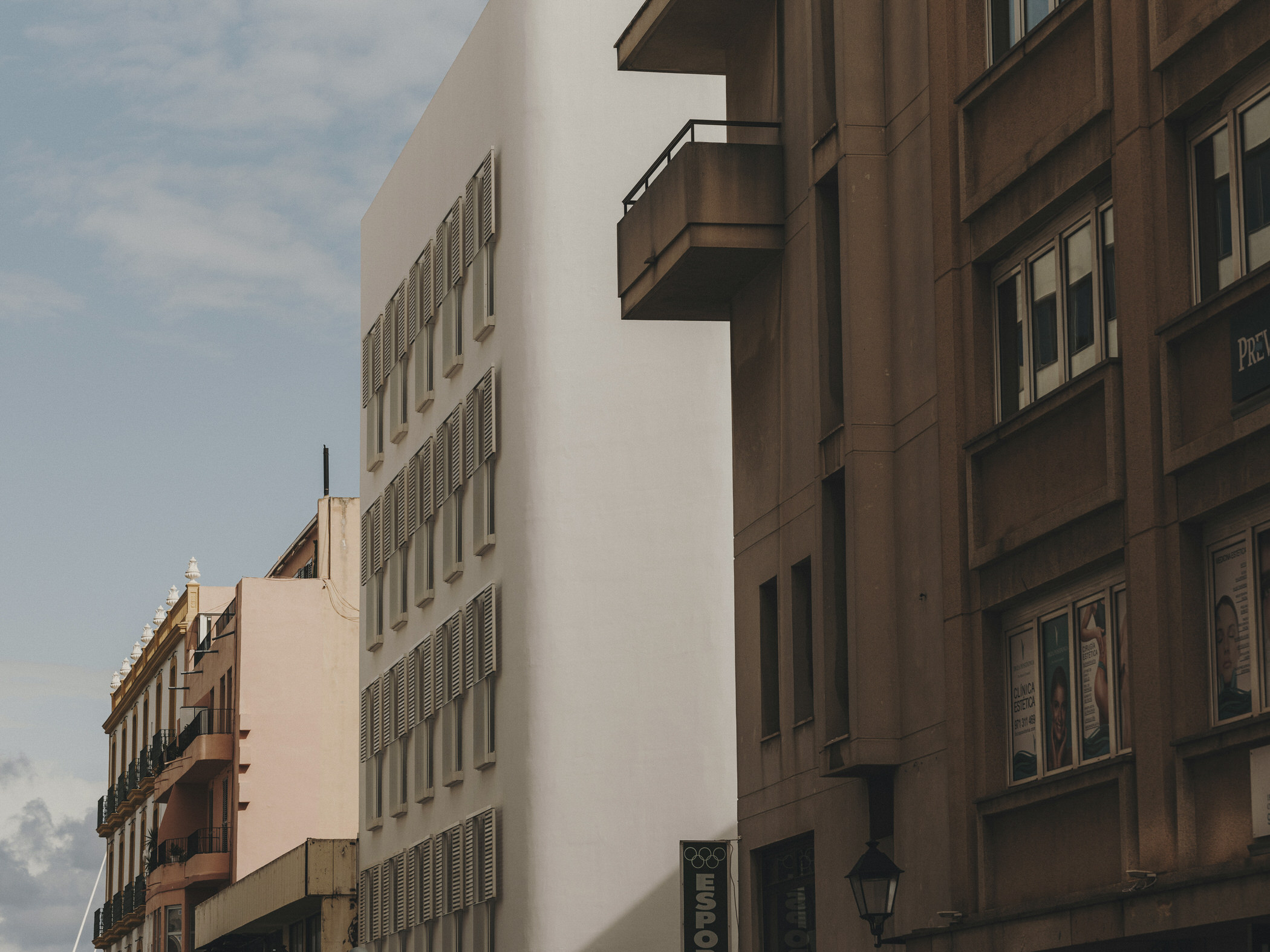 "We also tried to soften the newness of the building by contrasting classic furniture in the 67 bedrooms with vintage European pieces in the public spaces," shares Oskar.
The flagship restaurant, Jara, evokes the vibe of a traditional Brasserie—a neat antithesis to the island's nightlife. With welcome novelties throughout the day and night, the hotel has something for everyone.
---
[Images courtesy of Oskar Kohnen Studio. Photography by Salva Lopez.]